Jason Lahita: Trying to somehow gloss over this or claim it was justified would pour gas on the fire - take your lumps for an honest mistake and move forward.
Schwab's e-mailed mea culpa after a major gaffe appears to have mollified irate advisors.
On Aug. 9, a letter encouraging plan sponsors to consider Schwab products such as Windhaven Investment Management and Schwab's Managed Portfolios was mistakenly sent to advisor's clients. See: Was Schwab's letter of apology to RIAs good enough?.
Bernie Clark, head of Schwab's RIA unit, said that the letter should have been sent only to retail clients and that Schwab had violated its own policy of not contacting advisors' clients.
As a result of ther letter, the company fielded numerous phone calls and e-mails from angry advisors who felt that the company was trying to poach their clients. Advisors also expressed concern about whether Schwab favors its retail branch over its RIA division.
Within days, Clark took matters into his own hands, crafting a conciliatory e-mail to advisors that he sent out on the evening of Aug. 17. The next day, Clark publicly discussed the matter with reporters. He also called some advisors himself and had staffers reach out to RIAs to smooth ruffled feathers.
PR 101
It appears that Schwab followed the right public relations approach in addressing the mistake directly and promptly rather than letting the issue fester, says Jason Lahita, head of Cognito in Los Angeles.
"He is making no excuses and is flat out apologizing for an error in communications," he says. "That is smart, as trying to somehow gloss over this or claim it was justified would pour gas on the fire – take your lumps for an honest mistake and move forward."
But Lahita describes this only as a first step and points out that the mix-up brought to light a conflict-of-interest issue that advisors have worried about for some time between Schwab's retail clients and its RIAs. See: Advisors should go all-in to make PR worthwhile — otherwise, steer clear.
"Schwab now needs to sort out addressing their communications around the larger conflict issue in a way that satisfies RIAs longer term because the competitive landscape they are in is intense," he says. "It will be interesting to see how this incident affects their PR and marketing efforts in both the retail and advisory markets.
Reaching out
Once the company was aware of the mistake, officials jumped into action, says Schwab spokeswoman Susan Forman. "It was an absolute priority of the leadership team to be accountable, transparent and to talk to as many customers as possible and to ensure they understood that it's a very regrettable mistake," she says.
Forman says that Clark and others on the team are still calling advisors directly about the matter.
Going forward, she says the company has taken steps to ensure that correspondence between retail and RIAs is kept separate.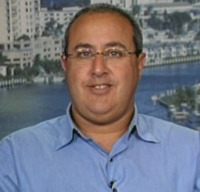 Richard Steinberg: I'm sure there
will be some fallout.
Water-cooler fodder
The initial response to Clark's e-mail was mixed, with at least one advisor calling the apology "tepid." But Schwab efforts seem to be doing the trick. Advisor Craig Watanabe with Penniall & Associates Inc. in Pasadena, Calif. says he's been surprised at how quickly the matter has fallen by the wayside. For instance, he's been at the Matrix Financial Solutions Conference in Keystone, Colo. this week with about 700 attendees and expected this issue would be water-cooler fodder.
"Schwab has not been mentioned even once and no one I have spoken with has talked about the incident," he says in an e-mail. "At least from my perspective it does not seem to be as big a gaffe as I thought. This is a good lesson in being proactive and apologizing."
Nobody's perfect
Advisor Richard Steinberg, president of Steinberg Asset Management Ltd. In Boca Raton, Fla. says his firm actually received Schwab's letter to plan sponsors because his RIA oversees his own company's 401(k) plan. He didn't contact Schwab but soon after did receive a phone call from an apologetic Schwab staffer.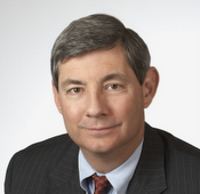 Roger Hewins: We believe they are
sincere.
"They spent a lot of money on Windhaven and I don't think they were sensitive at the time to realize this was a violation of the no-touch policy," Steinberg says. "It caused some short-term heat but when you have a crisis and handle it the way they did, it solves itself."
Steinberg also credits Clark's communication skills by reaching out and addressing the mistake as candidly as he could.
"I'm sure there will be some fallout," he says. "But I think they handled it pretty well for a big company."
The company's quick response was a huge help, says Roger Hewins, president of San Mateo, Calif.- based Hewins Financial Advisors which manages about $2.5 billion in assets.
---
Related Moves
September 16, 2020 – 6:00 PM
---
December 10, 2019 – 2:05 AM
---
---
Mentioned in this article:
FiComm Partners
Marketing & Public Relations
Top Executive: Megan Carpenter, CEO
---
---
---