Brian Shenson: This is really just the tip o the iceberg.
Refusing to be rushed, Schwab Advisor Services is painstakingly piecing together its long-awaited uber-technology integration project one vendor at a time, last week completing a beta test with 12 RIAs. See: Schwab unveils a plan to create a grand ecosystem of top technology vendors to RIAs.
The two-step test for Schwab Intelligent Integration involved Salesforce.com's CRM. The first test made sure that custody information flowed properly into the customer relationship management software. The second test was designed to ensure the data was properly organized in the CRM.
The next step will be to take the project from beta to the pilot testing stage.
Schwab is starting with the most basic information like securities positions, transactions and alerts on maturing CDs, and will soon include custody statements, trade confirms and tax reports, says Brian Shenson, managing director of advisor technology solutions at Schwab Advisor Services.
"This is really just the tip of the iceberg," he says.
'Totally wild'
The capabilities are already making Schwab Intelligent Integration look like a game changer for at least one of the beta testers, Clarfeld Financial Advisors.
Originally a pure accounting firm, Clarfeld added financial advice in 1995. The Tarrytown, N.Y.-based firm manages about $3.5 billion of assets and has 75 employees.
"To see it on your desktop – integrated – it's totally wild," says principal Anthony Schembri. "Not having to open SchwabInstitutional.com and find that information in a second window. I click on a second tab in SalesForce and know his position. It's totally efficient."
This pooling of viewable information is particularly important in offices where the customer relationship person is not steeped in the intricacies of the financial platform, often leading to a "hold on, I'll call you back" situation, Shenson says.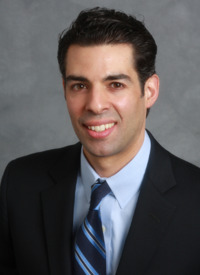 Anthony Schembri: To see it on
your desktop – integrated –
it's totally wild.
Schwab first announced its intention to create a grand ecosystem of technologies that flow in to each other in May of 2010 under the mysterious moniker of "Project C." The effort was re-dubbed Schwab Intelligent Integration by late June.
Since then, however, very little has been reported on the project's progress other than the announcement of its three CRM partners: CRM Software, which makes Junxure, Microsoft and Salesforce – and its plan to make them the hub of its plan. See: Schwab chooses some giant software partners, apparently with big RIAs in mind.
Schwab says it will have news related to Junxure and Microsoft in the near future, Shenson says
Accounting for updates
Schembri is in the process of transitioning away from Ebix's CRM (the 2003 Windows version originally made by EZ-Data and not the new web-based version). He found the system challenging to integrate and ended up paying consultants do the task. Even then, he says, whenever the system was upgraded it broke the links. "Now [with Schwab and Salesforce conversing behind the scenes] it's built to account for updates," Schembri says.
Steve Ambuul, director of enterprise sales for Ebix, says that his company's updated system, SmartOffice, contemplates these issues.
"This is exactly why RIA's began converting from CDS to the new, web-based SmartOffice product back in 2000. Only a web-based and industry-specific product like SmartOffice enables deep integrations that RIAs need while also reducing IT expenses of Windows-based software products like Junxure and Client Data System. RIAs on SmartOffice have been benefiting from "Intelligent Integration" with other custodians, like TD Ameritrade, for 12 months. Custodians can save a few years and a few million dollars if they partner with SmartOffice instead of generic CRMs like Salesforce.com and Siebel. They can focus on adding value for RIAs instead of trying to reinvent the wheel."
Clarfeld still provides accounting services in addition to financial advice, making it all the more important to have a simple and effective CRM that keeps everything straight, "What's the point of having a family office if you have to keep sending a client from person to person?" Schembri asks.
Left behind?
But praise for Schwab Intelligent Integration is not unqualified. The close wiring only works with a very limited number of vendors.
Perhaps more importantly, Schwab's deliberative pace has given its competitors an early-to-market head start. Fidelity's WealthCentral and Pershing's Net360 have had close integration with a handful of third-party vendors for a few years – and TD Ameritrade Institutional has caught the industry's imagination by opening what amounts to an "app store" enabling vendors to largely undertake integration themselves. See: TD Ameritrade brings software elite to Dallas for an API summit.
Shooting back
Schwab brushes aside these criticisms, maintaining that its slower approach reflects a desire to assure the highest level of quality in its interconnectivity and that there is an ongoing validation process to make sure the connections are rock solid.
As for the competition, Shenson believes that TD's API approach will prove to have drawbacks.
"The reason we're focused on a small number is that we don't think you can deliver the highest level of integration with a vast number of providers."
But Jon Patullo, director of technology solutions at TD Ameritrade, says that his company has both quality and broad choices of integrated vendors. See: Third-party vendors vouch for TD Ameritrade's API at first general session.
"The positive response we've received from advisors and technology providers validates that an open API is the right approach. We know advisors are entrenched in their technology and it is time consuming and expensive to change providers," he said. "That is why we have dedicated resources working together with more than 20 of the leading CRM, financial planning and portfolio management firms in the industry."
Editor's Note: The Ebix response was added after publication of this article.
---
Related Moves
February 6, 2021 – 2:39 AM
---
---
Mentioned in this article:
Junxure
CRM Software
Top Executive: Greg Friedman
---
---
---