Margaret Towle: I'm really excited about the partnership structure.
Brooke's Note: If HighTower's competitors could find comfort in one thought, it was that the relentless aggregator was spinning in wirehouse advisors and leaving RIAs largely alone. Executives of the Chicago-based company always maintained that it had wider allure than the captive-broker crowd but its recruiting actions seemed to say otherwise. No more. The firm's latest recruit is an advisor whose leaping-off point puts a different complexion on things.
One-woman RIA team Margaret Towle has left Greycourt & Co. Inc.'s Minneapolis office to found and set up two HighTower offices: one in Minneapolis and the other in Seattle, where she maintains a second home.
Towle is taking along fewer than 10 clients constituting a combined $1 billion of assets under management. All of them are endowments, foundations and ultra-high-net worth individuals. Her arrival comes right on the heels of another $1 billion HighTower team. See: Fearless Merrill Lynch team breaks away with $1 billion in broad daylight.
Towle joins as a partner and managing director and will serve on the firm's investments committee. Prior to joining Greycourt, a Pittsburgh, Pa.-based wealth management firm that also has offices in Portland, Ore., Houston and Minneapolis, she served as chief investment officer of Northern Trust Global Advisors, the firm's manager-of-managers investing group. Her first day with HighTower was Aug. 16.
"Towle is an exceptional addition to the HighTower partnership, delivering 28 years of experience in the financial industry across numerous senior positions," says HighTower partner and managing director Matthias Kuhlmey and head of HighTower's investments division, in a statement. "Her dedication to her clients and to delivering exceptional results is a testament to the high-caliber advisors HighTower continues to attract."
First contact
Towle made the first move toward HighTower in June, placing a call to the company and speaking with CEO Elliot Weissbluth.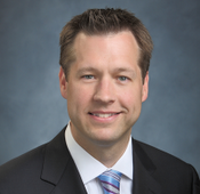 Mike Papedis: This is not a
shift in strategy; we're attracting sophisticated
advisors from across the financial services
landscape.
Though the transition from Greycourt carries many of the same complexities as a wirehouse breakaway, legal concerns were handled differently. "This is a non-protocol transaction," says Mike Papedis, managing director of business development for HighTower. The go-to tool is a no-fault truce known as the Broker Protocol that prevents lawsuits – as long as it is adhered to carefully. See: RIAs drive explosive growth of the Broker Protocol; signatories triple. This is a shift for HighTower, which so often poaches talent away from Merrill Lynch, Morgan Stanley Smith Barney or UBS – mega-firms that are poised to pounce if they believe they have legal leverage to stop the transaction.
HighTower was originally formed largely as a magnet for brokers dissatisfied with the culture and closed architecture of the wirehouses. It writes big signing-bonus checks to advisors that are on a par with what wirehouses offer. To make itself attractive, HighTower also created a relatively unique structure in which advisors own 25% of the firm, management owns 25% and outside investors own 50%.
Wave of the future
Towle believes that successful advisory firms of the future will need the vast resources a company like HighTower can provide. The entrepreneurial independence the firm offers, along with its technology, helped seal the deal.
"I'm really excited about the partnership structure," Towle says. Black Diamond is another reason I came to HighTower. I think it's the best system. It's the ability to customize [performance] reports. You can mix and match with Black Diamond."
The fact that Hightower works with a variety of asset custodians was another plus. Although she declined to name them, Towle says she uses five or six custodians, leaving the choice of custodian entirely up to clients.
Good catch
In 2009, Bloomberg Wealth Manager named Towle one of the Top 50 Women in Wealth. At Greycourt, she oversaw research and development across traditional and alternative asset classes. Towle also served a two-year term as a member of the Investment Management Consultants Association's board of directors.
Towle's career also included a stop at Russell Investments. After that, she worked for an ex-Goldman Sachs trader who started a hedge fund in Sun Valley, Idaho. Towle also did a stint as chairman and CEO of Puget Sound Asset Management, a Seattle-based mimicker of hedge funds that she says was slightly ahead of its time. In the early 2000's Towle began working for Northern Trust as CIO.
RIAs in the pipeline
HighTower maintains that signing on a high-powered RIA like Towle is no fluke.
The pipeline is "brimming" with wirehouse prospects, says Papedis, but his company also has a reasonable prospect list of RIAs.
"This is not a shift in strategy; we're attracting sophisticated advisors from across the financial services landscape," Papedis says.
Hightower has previously forged deals with RIAs in Silicon Valley. See: HighTower adds an existing RIA and two big UBS producers to a burgeoning Silicon Valley office.
This initial deal, with Three Bridge Wealth Partners of Menlo Park, Calif., struck in October, involved contract-for-services and the use of the platform.
Last July, Tom McGuirk, also of Menlo Park, Calif. became the first RIA to fully join Hightower. See: HighTower wins its first-ever existing RIA after offering the breakaway a new way to do business — and a chat with David Pottruck.
Towle holds the Certified Private Wealth Advisor designation from IMCA and earned her B.A., M.A. and Ph.D. from the University of Washington in Seattle. She completed post-graduate work in quantitative methods at the University of Michigan, as well as risk management courses in the executive education program at the University of Chicago's Booth Graduate School of Business.
---
---
---
Your friends in Portland
August 22, 2011 — 4:53 PM
The company could use some good news after the sad passing of Moses Hightower last month.