Gene Goldman: I had butterflies in my stomach because I was so excited about the opportunity to work here.
Commonwealth Financial Network launched a rebalancing system to allow its advisors to manage client portfolios with greater ease.
The advisor-driven system is integrated into Client360°, Commonwealth Financial Network client management platform, allowing advisors to rebalance hundreds of accounts with just a few clicks.
There is no added charge for the service as it is included in the company's $150 monthly technology fee. Meanwhile, advisors who are trading funds will still need to pay ticket charges – which were lowered this year to $7.95 a trade from $16. See: Commonwealth's revamp of technology includes subtracting Advent.
No more Advisor Channel
For its part, Commonwealth of Waltham, Mass. says this tool is a big improvement because in the past advisors had to use a Fidelity tool – Advisor Channel – that cost them $700 a year. Commonwealth clears its trades through National Financial Services, a FIdelity division.
Fidelity's rebalancing system was often hard to use and advisors wanted something easier to use, says Darren Tedesco, managing principal of innovation and strategy.
A Fidelity spokesman says that the firm is offering a new rebalancing tool from WealthCentral, which was rolled out in 2010 and is being used by about 1,500 advisory firms.
Keeping the costs down is important at Commonwealth, Tedesco added.
"We don't want to nickel and dime people," he says. "The other thing that's different from Advisor Channel is this is incredibly fast. About 100 accounts can be totally rebalanced in five seconds. Before with Advisor Channel it was a lot longer than that."
600 advisors
As part of a soft launch, 600 Commonwealth advisors have been using Model Management since November. The product officially launched to all advisors this week.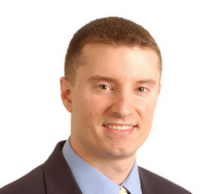 Darren Tedesco: We don't want to
nickel and dime people.
Tedesco says it took the firm three to four months to develop this system, which allows advisors to make changes to clients' accounts.
The average Commonwealth advisor has 12 different models set up for clients' portfolios and use this tool to help them ensure clients' accounts are properly balanced. For instance, advisors can set up alert systems for clients who may want to maintain cash balances of $10,000 which will notify the advisor if the amount drops below $10,000.
In addition, the system helps reduce unnecessary trades/ticket charges and the number of models that advisors need to create. The tool has a drag-and-drop functionality for advisors with which they can place the asset categories in the order they desire.
Cetera snags 17-year LPL veteran
This week, Cetera Financial Group announced that longtime LPL Financial veteran Gene Goldman has joined the firm as vice president head of research.
Goldman, who had been at LPL for 17 years, and was most recently involved in research, is effusive about his new gig at Cetera.
"The opportunity at Cetera was amazing," he says. "The people are very thoughtful and intelligent. It's exciting. I had butterflies in my stomach because I was so excited about the opportunity to work here."
Cetera, with its three broker-dealers with nearly 5,000 advisors and total assets of $82.5 billion is dwarfed by giant LPL with its 12,600 advisors and $341 billion in assets.
But Goldman, who moved from Boston to Los Angeles this week to take up his post, says he's most excited about joining a fast-growing organization. As of the second quarter, Cetera's assets are up 18% from a year ago.
Goldman will be providing product research for advisors.
"We want to provide good, solid advice for all types of advisors," he says. "We want to answer questions for advisors and be proactive giving them advice. Clearly, advisors and clients are the lifeblood of what we do. We work for them."
The company's three broker-dealers are: PrimeVest, based in St. Cloud, Minn., which works exclusively with banks and credit unions; Multi-Financial Securities Corp. in Denver, which is aimed at true entrepreneurial advisors; and Financial Network Investment Corp. in Los Angeles, which appeals to independent advisors and offers guidance, coaching and teamwork approaches.
In addition, Cetera announced that Brian Gendreau, renowned market commentator and professor of finance at the University of Florida, will work with Cetera's research team as a market strategist on a consulting basis.
The ETF Store launches weekly radio show
The similarities just got more striking between the towering The Mutual Fund Store and fledgling The ETF Store, Inc., an upstart RIA in Kansas City, Mo. The latter firm just launched a weekly radio program called, appropriately enough, "The ETF Store show" which airs every Saturday from 3 p.m. to 3:30 p.m. on KCMO.
Despite somewhat similar names, The ETF Store has no connection to The Mutual Fund Store, which is located in Overland Park, Kan. Founder Adam Bold grew his firm with his weekly radio show. The Mutual Fund Store, which just sold a controlling interest to Warburg Pincus, may, according to the new owner, add ETFs to its store shelves. See: Mutual Fund Store sells controlling interest to Warburg Pincus.
Even though The Mutual Fund Store is a virtual giant with $6.6 billion in assets, venturing into ETFs after pushing mutual funds for years may be a big switch, says, Nathan Geraci, chief operating officer of The ETF Store.
"From the beginning our focus has been on exchange traded funds and we believe ETFs are a better way for investors to invest," he says. "I'm not sure what The Mutual Fund Store's plans are, but their focus has been on the mutual fund space and they're branded around mutual funds.
The ETF Store has grown from virtually nothing to $25 million in assets since it was founded two years ago, and Nathan Geraci, chief operating officer of The ETF Store Inc. believes as money continues to flow into ETFs his company will continue to grow quickly.
"We feel like our firm is in the right place at the right time in the ETF markets," he says. "There's a real shift with what's going on with asset flows toward ETFs and away from mutual funds."
---
---
Mentioned in this article:
---
---
---