Pat Allen: You have to be able to improv with RIAs. They have their own agenda. The whole idea of the ad campaign is passé.
Asset managers are using Twitter, Facebook and YouTube to grab RIAs' attention and it appears to be working, a new report from Financial Research Corporation shows.
The days of wholesalers flooding RIAs offices with reams of paperwork hasn't gone by the wayside just yet, but the FRC report, "Winning Strategies for Marketing and Distributing to the RIA," indicates that asset managers are now more focused on using social networks to attract RIAs.
Boston-based FRC evaluated brand and advertising campaigns launched by 13 asset managers since 2010 and discovered eight of those included a digital-marketing component.
Long-term impact
"While a traditional ad campaign is typically short-term in nature, we are now seeing firms couple them with social-media elements, which can increase the long-term impact of their campaign," says Amy LaFrance, author of the report, in a statement. "This generates more meaningful interactions with RIAs, and opens the door to building stronger relationships in the future."
She points out that Ivy Funds just launched its first brand campaign aimed at building awareness with advisors. As part of the campaign, the firm used Facebook and YouTube and also incorporated a scannable quick-response feature in their print advertisement that allows smartphone users to access online content. See: What three highly wired financial advisors have to teach us about social media.
No more talking points
More RIAs like to do their own research on asset managers to gather information. As a result, RIAs' use of asset-management websites is actually 30% higher than advisors at other channels such as wirehouses.
RIAs are typically less receptive to wholesalers, the report indicates, believing they can glean better information for themselves on the company's website than from a wholesaler with a specific agenda. See: 10 fund wholesalers and executives offer views about how they seek to add value for RIAs.
"RIAs live for information and they want to gather their own information. If they need you, they'll find you and ask the questions they need to ask of you," says Pat Allen, principal of Chicago-based RockTheBoatMarketing, a firm that helps asset managers craft marketing campaigns. See: How 25 pieces of web content from 2010 should guide an advisor's digital approach for 2011.
This means the old days when wholesalers pitched three funds won't work because RIAs want their own questions answered.
"Today, wholesalers can't have talking points," Allen says. "You have to be able to improv with RIAs. They have their own agenda. The whole idea of the ad campaign is passé."
Unlocking content
Allen says that while some asset managers are stepping into the digital arena with ease, others are stumbling. It's crucial that websites be user-friendly if asset managers expect RIAs to use them on a regular basis, she says.
"Right now, I'm talking a whole lot less about websites and more about portable content," she says. "In the past, we talked about building the most robust websites and required people to use a password, but now it's all about unlocking your content and making it easy to use."
Allen points out that those asset managers who haven't considered what types of information RIAs want and need will likely fail in their efforts. Simply posting a tweet about a new report isn't effective enough and won't make the company stand out among others.
One asset manager who caught Allen's attention recently is Russell Investments, which posted a Tweet linking to a video that explained how the company's funds are reconstituted each year (Russell isn't a client of her firm).
Straight to video
In addition to Twitter and other social media sites, many asset managers are finding that RIAs enjoy learning about them from videos posted on YouTube or their own websites, says Jennifer Connelly, CEO and founder of JCPR Inc. in Parsippany, N.J.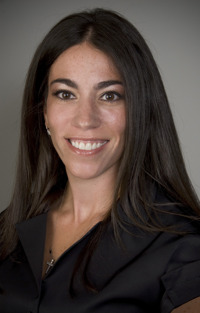 Jennifer Connelly: People want video and
they want interaction instead of reading
a six-page article.
In fact, a few years ago her company realized this strategy was so important that it began researching ways to help RIAs and asset managers develop video content. As a result, JCPR, which works with nearly 50 RIAs, mutual funds and asset managers, is spinning off a new company on Labor Day weekend called Jennifer Connelly Interactive Productions.
"We saw that visual communications were really taking over the Internet," she says. "People want video and they want interaction instead of reading a six-page article."
Earlier this year, Connelly brought in Matt Ackermann, who previously had worked at SourceMedia handling online content there, to run the new interactive company. Already, the new business has signed up about half a dozen clients including HighTower.
"Putting up videos by CEOs is a great way to tell the company's story," he says. "It's an incredible way to get the personality of the company out there."
But Ackerman cautions that posting video content shouldn't be done by a novice because it could end up looking sloppy.
"There are a lot of people who think they can do these themselves," he says. "But this is professional stuff. This is not for amateurs."
See: RIAs fed up with Facebook should hop on the Google+ bandwagon.
---
Related Moves
August 15, 2019 – 7:58 PM
---
---
January 8, 2019 – 3:09 AM
---
---
Mentioned in this article:
---
---
---
Blane Warrene
An interesting component (and often unrecognized value) of adding a social media element to asset management campaigns is "behind the scenes". From wholesaling perspective – it is often a lead with the product, terms and specs and the mechanics. Important yes – but not as the lead. Understanding how managers and product manufacturers 'think' and through what lenses they view the market provides a richer view for advisors to gauge what products they want to consider.
Zack at NewRulesofInvesting.com
Interesting points from Pat about how RIA's tendency to do their own research impacts how they purchase services and funds
Maria Marsala
Integrating social neworking with other forms of marketing, is key.