Fearless Merrill Lynch team breaks away with $1 billion in broad daylight
Paul Pagnato and David Karp started their day in Washington DC and ended up in Reston, Va.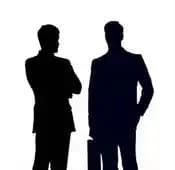 Many of Paul Pagnato and David Karp's clientele have security concerns so they keep a low profile - including no photos.
---
---
Mentioned in this article:
---
---
---
Mark Starosciak
The Big Bank Brokerage (B3s) model is a dinosaur. Formally, you needed the support of a large institution to gain access to the systems and investment vehicles required to serve the affluent investor. Today, you can run the entire business from a laptop, practically. Technology is the great equalizer and as more big teams realize the huge benefits to running their own shop, expect the flood to continue. Undoubtedly, the B3s will react too late and see their influence in the industry continue to diminish.