Was Schwab's letter of apology to RIAs good enough?
One advisor called the custodians reaction 'tepid' and others expressed have even stronger feelings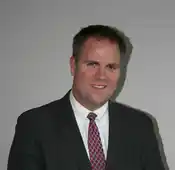 Bart Bonga: I thought the apology was fairly tepid.
---
Related Moves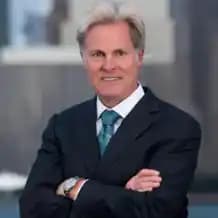 December 10, 2019 at 2:05 AM
---
April 23, 2019 at 6:31 PM
---
---
Mentioned in this article:
Team Hewins
RIA Seeking to Hire Advisors
Top Executive: Roger Hewins
---
---
---
John Nap
August 19, 2011 — 3:56 PM
This does not surprise me at all. Basically all of the custodians care more about their direct retail business than they do about the institutional business, especially Schwab and Fidelity. Why else would retail clients pay less thatn RIAs for trades or get free trading for 60 days? What's up with that. Frankly, they can not be trusted to completely respect the client/advisor relationship.
schwab advisor
August 19, 2011 — 5:16 PM
Fact: Schwab's revenues (bps on assets) from advisors absolutely pales in comparison to the retail side – on the order of 2pbs vs 40bps. Especially if the advisor doesn't use NTF funds and maintains low balances in Schwab money market funds. Follow the money.
advisor
August 19, 2011 — 5:31 PM
Pershing does not have a retail offering, so this issue does not exist at that firm.
John Nap
August 19, 2011 — 6:49 PM
That's correct, Pershing does not have a retail offering… but I understand that the Pershing RIA side is substantially less robust and useful to RIAs than the other RIA custoidians and significantly watered down from their BD offering, net ex 360.
Frederick Van Den Abbeel
August 20, 2011 — 4:20 AM
Frankly, as the Executive Vice – President myself of a custody services firm for RIAs, I am grateful my firms exclusive focus is to service RIAs. It must be difficult to allocate resources between Retail vs. RIA. Which master do you serve first? I feel this has, and will always be a very slippery slope particularly the long-term effects if the Retail side is also offering investment advice (for a fee) — I often wonder if their retail advisory fee schedules put any pricing pressure in general?
I once heard Mr. Joe Duran with United Capital discuss the downward pricing pressure in the future for advisory fees — would be nice to see, what, if any effect, custody firms which offer investment advice for a fee via a retail channel have on these pricing pressures as Mr. Duran often discusses?
Mark Tibergien
August 20, 2011 — 5:37 PM
I would encourage Mr. Nap and others to take a very serious look at Pershing's technology, product offering, client service experience and practice management offering for RIAs. Most who have taken Pershing fora test drive not only conclude it is more robust than what was built on the discount brokerage platforms at other custodians, but that Pershing's B2B orientation is the reason their average advisor is 2 to 3 times larger than the other firms. 150 new RIAs voted with their feet last year which proves the point. Remember Pershing is an integral division of BNY Mellon, the largest custodian in the world with more 25 Trillion under custody.
Matt Bray
I started in the industry in 1997, working for a fee-only Schwab aligned independent RIA and for years I have watched Charles Schwab move toward opening their own RIA's in direct competition with their independent network of RIA's that it seems to me, made Schwab what it is today. They are sending independent RIA's, including the firm I am currently a partner in, invitations to become Charles Schwab labeled RIA's. This is very similar to biting the hand that feeds you. I will keep my independence and stay with Fidelity, Pershing, National Advisors Trust and SSG. They don't send letters to our clients offering services that directly compete with the services of our firm. Thank you but no thank you Charlie.