Laser App is showing the prosaic business form's sexy side at its San Diego conference
Boring? Making the trip for the App Net event were folks from companies including: Schwab, TD Ameritrade, Pershing, Fidelity, Shareholders Service Group, Orion, Albridge, DST, Laserfiche, Redtail, MoneyGuidePro
Ed Beggs: Last year we had over 12 million forms downloaded from over 136,000 programmable pages.
You wouldn't think that something as simple and straightforward as the common business form would compel over 150 broker-dealers, custodians and technology executives to gather in San Diego, Calif. for a couple of days during the dog days of August for a technology conference.
But, true to form, these people did.
Representatives from all of the major players in the industry, including Schwab, TD Ameritrade, Pershing, Fidelity, Shareholders Service Group along with top technology providers Orion Advisor Services, Albridge, DST, Laserfiche, Redtail Technology, MoneyGuidePro and others were on hand here Wednesday through today, Friday.
And it is no wonder why, as the traditionally un-sexy form has become ground zero in the technology integration wars among the top firms in the industry. Laser App, long a leader in electronic form filling solutions, has basically been flying under the radar and keeping a low profile, yet it has quite a large role in the industry. See: Schwab connects CRM to account opening for RIAs.
Laser App's industry presence
Laser App provides form-filling solutions for over 340 broker-dealers, custodians and insurance companies, representing over 100,000 users and was the ideal host for this industry technology conference.
"Last year we had over 12 million forms downloaded from over 136,000 programmable pages," noted Laser App Software president and CEO Ed Beggs in his opening remarks. "And those are just the ones we count as new. There were a lot more repeat downloads of those same forms, which shows the impact and scope of what we do in the industry."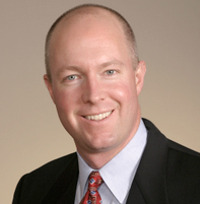 Tim Welsh: The buzz in the
hall was definitely focused on the
fallout from the infamous Schwab letter
to Retirement Plan sponsors offering managed
products.
Whether we like to believe it or not, the majority of the financial advisory business is done on paper in the shape of a form.
The number of different account types, titling, money movements, advisory agreements, transfer requests, etc., are staggering, and each one has its own form that needs to be completed, processed, filed and archived. And those are just the ones that are accurate. Many broker-dealers and custodians have entire departments dedicated to fixing mistakes known as NIGO (Not in Good Order) in the industry lingo.
"To us, the form is a data vehicle that gets information from one place to another to match existing business processes," said Robert Powell, VP of sales and marketing for Laser App in his general session, titled "The Living, Breathing Form."
This form process requires a great deal of advisor time to deal with and is in the rifle-scopes of the major players in the RIA industry to find ways to drive efficiencies, streamline processes and integrate into other systems.
But this is easier said than done, as evidenced by the vast sums of money the big custodians are all investing to integrate the form process with their back office systems and advisor's various business software tools.
CRM Integrations
A key theme during the conference was to highlight form integrations with customer relationship management (CRM), document management, and portfolio management systems to create a "Straight Through Process" (STP) that minimizes data entry and manual intervention.
As an example, a popular session presented by Jeffrey Green, director of the Laserfiche Solutions Group, showed how an advisor can seamlessly open a new account by accessing their client information in their CRM, in this case Salesforce.com, integrating that data into Laser App to pre-populate the form, and then submitting it electronically through an e-signature to the custodian or broker-dealer.
Laserfiche served as the "integrative middleware" to automate the workflows among the various programs. As a result, no paper is generated, the process took only minutes versus days and the efficiencies were readily apparent to the executives in attendance.
Small, yet busy and buzzing exhibit hall
The exhibit hall was fairly compact, with just over 20 different software vendors showcasing their industry solutions, all with a common theme of integrating with Laser App to streamline the forms process. This intimate and cozy room was very popular with the executive attendees, many of whom were making technology decisions for their firms that will have a large impact on serving their affiliated advisors.
The buzz in the hall was definitely focused on the fallout from the infamous Schwab letter to Retirement Plan sponsors offering managed products, despite the fact that the plan was being managed by an advisor. Several executives that hailed from the TAMP world were seen leaving sessions with buzzing blackberries from angered advisors, asking them what they were going to do about it. "You wouldn't believe how angry these guys are," one TAMP exec commented. See: Was Schwab's letter of apology to RIAs good enough?.
Also highlighting the exhibit hall was a lunchtime keynote motivational speech by Jim Abbott, former Major League baseball pitcher who was born without a right hand. Abbott provided some very funny and moving stories about his career in baseball and how he achieved success despite his handicap. Abbott was clearly an attendee favorite as he earned a standing ovation after his remarks with barely a dry eye in the room.
Top Gun
But of course you can't hang out in San Diego without experiencing first hand the major military presence located here. Fittingly, the social aspect of the conference was a journey to Miramar, home of the famous "Top Gun" Marine Corps Air Station. While listening to fighter-jet flyovers, attendees were wined and dined in the Officer's Club and took tours of the various $50-$70 million aircrafts, led by current Marine jet fighter pilots. These pilots were clearly the coolest dudes on the planet and everyone pretty much agreed that given the chance, they would all choose to be reincarnated as a Marine jet fighter pilots.
This fun evening was followed by a late night Poker Lounge, decked out in full Las Vegas style, hosted by industry marketing guru Peter Montoya of the Marketing Library. Vast sums of chips changed hands in a very entertaining Texas Hold 'em poker tournament.
The conference concluded on the following day with very engaging "profile" sessions of various sized broker-dealer/RIA firms and how they were incorporating technology. This glimpse of the advisory business showed how much the industry relies on technology to process business, open accounts and service investors.
All in all, the Laser App conference provided an excellent venue for industry executives to sample the latest technologies, learn from industry experts, find partners and discover new ways to drive efficiencies for their advisors.
The conference was probably summed up best by the esteemed host, Laser App CEO, Ed Beggs when he said, "Technology integrations promise to bring great efficiencies to advisor's back offices and are truly why everyone in the industry is focused on this space. Advisors are part of your success and we all need to better engage them in that success or there won't be the adoption we need to take advantage of these great innovations."
Timothy D. Welsh, CFP® is President and founder of Nexus Strategy, LLC, a leading consulting firm to the wealth management industry and can be reached at tim@nexus-strategy.com or on Twitter @NexusStrategy.
---
Related Moves
---
September 10, 2019 – 10:52 PM
---
---
Mentioned in this article:
Laserfiche
Document Management
Top Executive: Nien-Ling Wacker
---
---
---
Bill Winterberg
August 20, 2011 — 7:21 PM
Last I heard, Schwab Advisor Services still hadn't joined the e-signature bandwagon. TD Ameritrade and Fidelity have supported this for some time now.