Kim Bang: The fixed-income markets are at a regulatory and competitive inflection point.
BondDesk has hired away Kim Bang from Bloomberg and made him its chief executive, replacing Peter Crosbie who left the company in February.
The New York-, Rochester, Mich.- and Mill Valley, Calif.-based bond-trading platform is making the hire as it seeks to grow its share of the retail bond market exchanges. There are dozens of competing bond markets, also known as alternative trading systems, including BondPoint, Tradeweb and Advisors Asset Management.
But BondDesk is far and away the industry leader, handling about 33% percent of all annual retail trades – at a rate of about 20,000 transactions a day – and providing desktop tech for more than 100,000 financial advisors and RIAs. It is a primary desktop trading platform bond exchange for many RIAs who custody their assets with Pershing Advisor Solutions and Fidelity Institutional Wealth Services. It is also used by Schwab Advisor Services.
Inflection point
With Bang at the helm, BondDesk is banking that it can take its market leadership to a new level. BondDesk currently provides 2,000 broker-dealers access to 100,000 live and executable offerings from over 100 fixed-income dealers.
"The fixed-income markets are at a regulatory and competitive inflection point," Bang says.
Bang's plan is to create an overarching technology platform, much in the way Kayak has done in the online travel agency world: By giving the consumer access to quotes from all the major fixed income dealers and liquidity hubs.
Spokespeople for Tradeweb and Advisors Asset Management declined to comment on this plan.
The unifier
BondDesk has high hopes that Bang is the man to help it fulfill its vision of unifying the market. He was charged with a similar mission by Bloomberg when it saw a need to help equity buyers deal with the fragmenting of the stock markets, as ECNs like Instinet, Island and Archipelago chipped away at larger markets like the New York Stock Exchange and Nasdaq.
To address the problem, Bang helped to found Bloomberg Tradebook and was CEO of the unit from 2004 until 2010. Most recently, Bang held the position of chief operating officer of EMEA and Asia Pacific for Bloomberg Enterprise Products and Solutions.
Bang believes that the time is nigh to make such a unifying move in the bond market as people seek greater transparency and better execution of trades.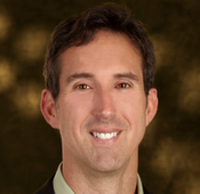 Brent Burns: BondDesk is making a
push when bond funds are really
going to struggle and people are
going to want to own bonds
themselves.
Brent Burns, principal of Asset Dedication LLC, says that BondDesk has made good strides but has the potential to make the bond markets even more efficient.
"They've helped the consumer to not absolutely get killed." Consumers can buy 10 bonds for not so much higher a spread than what institutions pay for 10,000 bonds, he says.
Burns adds that if Bang succeeds, the consumer could pull even closer to getting the same deals as large institutions.
Track record
During his tenure with Bloomberg, Bang helped develop the first institutional consolidated limit order book and outbound smart order sweeping technology in 1998; the launch of Powermatch, Bloomberg's electronic energy brokerage system in 2000; the introduction in 2002 of a Commission Management Service featuring third-party Independent Research commission sharing agreements; and the establishment of the first centralized FX ECN for execution, clearing and settlement in 2007.
Bang also drove the expansion of Bloomberg Tradebook to international markets and negotiated a number of partnerships to establish clearing relationships, introducing broker arrangements and distribution of third-party technologies such as execution management systems and anonymous block trading execution venues.
Prior to joining Bloomberg, Bang was president of Futech Capital Management, a hedge fund managing quantitative derivative trading strategies for institutional clients. Before founding Futech in 1993, he developed a European foreign exchange cross trading business for American International Group Trading Corp. From 1988 to 1990, he traded fixed-income derivatives for Commerzbank in Luxembourg.
Prior sales trading experience includes positions at BankAmerica Futures and Drexel Burnham Lambert.
All in the timing
"The opportunity to join BondDesk and help lead one of the most innovative companies in the fixed income market was impossible to pass up," says Bang in a statement. "This market is ripe for further automation and technological advancement and BondDesk is already leading that charge. I am excited to help accelerate that effort even further and cement the company's reputation as the clear leader and agent of change in the retail fixed-income space."
Burns, who sells bonds directly to consumers in the form of separately managed accounts, says bond funds will struggle as interest rates begin to rise. He believes bond managers may compound problems by taking greater risks to bolster returns and pay a price for that that will reverberate throughout the bond fund market. See: Bill Gross' commentary should be taken with a bigger grain of salt in this market.
Bang may have picked just the right time to jump from Bloomberg to BondDesk, Burns says. "The timing is really good. They're making a push when bond funds are really going to struggle and people are going to want to own bonds themselves."
---
---
---