Jeremy Norton: The burden falls squarely on advisors.
Trust but verify.
Back in the mid 1980s, President Ronald Reagan often used that phrase to summarize his approach to dealing with the former Soviet Union. Today, financial advisors would do well to heed Reagan's advice when it comes to conducting due diligence on investment funds. See: The alternative investments sales cycle for RIAs got longer but marketing patience got shorter.
Since the financial crisis of 2008, advisors are being held to a higher standard by both investors and regulators. Advisors who take on faith recommendations from colleagues or the latest pronouncements from some "expert" on TV or who just follow their gut instincts open themselves up to enormous risks and serious negative consequences should anything goes wrong. What you don't learn about an investment fund before recommending it to a client can hurt you.
That's why it's more important than ever for advisors to protect themselves – and their clients – by using an independent, institutional-quality due-diligence process.
This is especially true when it comes to alternative investments. Many investors are seeking alternative investment strategies to protect their assets and diversify their holdings. These investments have relatively complex structures and there is little or none public information available, so the burden falls squarely on advisors to evaluate them correctly and provide suitable client recommendations. See: The top 10 alternatives to alternative investments.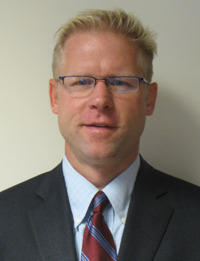 Freeman Wood: Advisors relying on faith
and gut instincts open themselves to
enormous risks.
Yet properly evaluating alternative investments requires a great deal more time and specialized experience than most advisors have. Large banks may have internal alternative platforms for which they conduct their own due diligence, but few independent wealth managers possess the same ability, expertise and resources. However, that does not absolve them of the due diligence burden. They still bear the risks and consequences related to offering alternative investments for clients. See: Step-by-step on finding a platform for alternative investments.
Due diligence
Often, the best option is to find a fully outsourced due-diligence provider. There are four main reasons why outsourcing makes sense:
1. A unique skill set and knowledge is required, yet is difficult and expensive to build in house;
2. Operational due diligence is labor intensive and is made more cost effective by utilizing economies of scale across a large user/client base;
3. Defining "best" and "safe and sound" practices is difficult without extensive experience and industry knowledge. Specialized providers have operated or have seen hundreds of examples of both poorly and well-controlled organizations and possess a critical knowledge base;
4. Independence: External providers offer an objective and focused view that is not tainted by the appeal of a particular investment thesis.
Objectivity, transparency, scrutiny
In seeking a provider of high-quality due diligence services, advisors should look for three key characteristics:
1. Independence and objectivity
There's no substitute for having an objective third-party conduct due diligence on any given platform's alternative funds. A firm that either invests in or distributes alternative investments may have incentives to highly rate certain investment products or overlook potential areas of weakness in order to move forward with a manager. Third-party due diligence creates a wall of separation between the process and the investment and distribution functions while highlighting the advisor's commitment to skilled and objective analysis.
2. Transparency is critical
Institutional-quality due diligence provides advisors with transparency into an alternative fund's investment strategy, operations and holdings all the way down to the security level. Not only does this level of reporting protect advisors, it can instill clients with more confidence in those advisors who offer it.
3. Scrutiny
Institutional-quality due diligence must examine both sides of an alternative fund's business: investment strategy and operations. Investment-strategy due diligence should look at idea generation, portfolio construction, implementation and business management. The tools and approaches for fund/manager assessments are well established but there is no substitute for institutional-level experience, expertise, and processes.
Operational risk assessment
Due diligence on a fund manager's operations can be much more complex and difficult to assess due to the lack of transparency, standardized evaluation techniques and qualified specialists. There are five critical steps in successful operational risk assessment:
1. Define the benchmarks and principles
Defining the key operating functions and control areas that generate and/or mitigate operational risks is critical to a strong assessment process. Once they are identified, you need to define "best" or "safe and sound" practices in order to determine operational risk exposures.
Key areas include governance and organizational structure; pooled vehicle structures; regulation, compliance and audit; technology; investment administration and controls; risk management, human capital; third-party relationships and outsourced services; and business continuity; and disaster-recovery plans.
2. Do the upfront work
It is important to compile as much information about a manager prior to an onsite so the onsite is focused on critical areas of concern and further testing and review.
3. Trust but verify: Go onsite
The onsite process is one of the most important aspects of an operational risk assessment. It should be performed by experienced teams and cover all critical areas including desk side reviews to witness controls in practice.
4. Use a standardized assessment and ratings process
This ensures a common benchmark against which to assess all managers and ensures no areas are overlooked.
5. Use experienced professionals
Understanding the complexities of operations and control functions and the risks associated with these functions requires specialized experience and expertise in investment operations, trading, risk management and compliance as well as a trust-but- verify mindset.
Ongoing process
A truly effective due diligence process should provide advisors with quick access to each fund's evaluation and help answer important questions including: Are the managers experienced? Do they deviate from strategy? How solid are the trading controls? What is the standard for accountability? Is there proper separation of duties? Is the potential for capital loss greater than the risk profile?
Despite some of the complications related to alternatives, demand for sophisticated and dynamic strategies is likely to grow. Only advisors who offer access to alternatives coupled with a strong, independent due diligence process can hope to grow their business while their clients prosper.
Jeremy C. Norton is co-founder and managing principal of CAIS, a New York-based financial technology company providing an alternatives investment platform to the global wealth management industry. For more information, please visit: https://www.caisgroup.com.
Freeman Wood is a principal and director of the Americas team within the Mercer Sentinel® Group in Mercer's investment consulting business. Mercer Sentinel is a specialist consulting group focused on operational and execution cost and risk evaluation. For more information, please visit https://www.mercer.com/home?siteLanguage=100
---
Related Moves
April 10, 2019 – 11:05 PM
---
---
Mentioned in this article:
---
---
---