Three ways to use social media in turbulent markets
Rocky markets are the perfect time to use LinkedIn to ask for introductions
Kevin Nichols: Social media can used to reassure jittery clients while prospecting for new ones.
---
Related Moves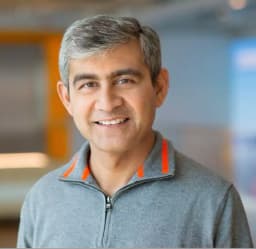 ---
---
---
Mike Byrnes
August 16, 2011 — 5:09 PM
Good points. Social media can help increase exposure and strengthen existing relationships!
Mike Byrnes, President
Byrnes Consulting, LLC
http://byrnesconsulting.com/
http://twitter.com/ByrnesConsultin
Maria Marsala
August 17, 2011 — 4:55 AM
Excellent points. It's so easy to get wrapped up in social networking, but face time, as you indicated, is so important. I also like the idea of the virtual "face time" you mentioned. It can be a bit more people friendly to view someone's face on Skype or other venue. Recently I've read a few stories where advisors, in an effort to reach as many of their clients as possible, sent out an email blast inviting them attend an "update" session via teleconference. They were able to extend their reach by creating such events on different days and at different times.
—Maria
★ EYB free Business Evaluator: http://www.CoachMaria.com
TJ Gilsenan
August 22, 2011 — 2:51 AM
Worth noting – if you have not already integrated SM into your practice – that is: determined which platform(s) work best for your business, established internal compliance procedures for creating and posting content, and trained your clients about what and when to expect from you there – a volatile market is the worst time to start.
Better to rely on what you – and your clients – know best for communications until things settle down. Then begin integrating SM into you practice.
http://theinteractiveadvisor.com
Brooke Southall
August 22, 2011 — 2:55 AM
TJ,
That seems like good advice. It's probably worth its own column, though obviously you made your point quite nicely in two sentences.
Brooke
Kevin Nichols
August 22, 2011 — 6:49 PM
TJ,
I agree. If you are just getting started, stick to the basic forms of communication until things calm down – especially if clients aren't used to it. However, if you are already up and running on social media – this can be a great time to think outside of the box and add a few additional forms of communication into the mix.
-Kevin Nichols
www.Oechsli.com