Fidelity, Vanguard and Schwab have top 401(k) brands but plan sponsors like the service of off-brands better, study shows
In market share wars for retirement plan dollars, big and small brands alike have much to learn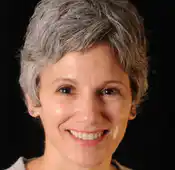 Christy White: No 401(k) plan provider has succeeded yet in having a top brand and a top service rating..
---
---
Mentioned in this article:
Ascensus
Third Party Administrator
Top Executive: Bob Guillocheau
---
---
---
Frederick Van Den Abbeel
Bruner et al. v. VLP Corporate Services, LLC , filed June 26 in U.S. District Court for the District of Kansas. Article in PlanSponsor.com RE: small 401(k) plan lawsuit targets providers for excessive fees and inadequate disclosure. Charles Schwab was also named in the suit.
Brooke, might be worth exploring further the outcome (I believe case is still pending) as a tie-in to this article? The suit is unique because a custodian was also included.