News, Vision & Voice for the Advisory Community
$465 million deal is mostly a payment processing technology-grab, according to ByAllAccounts
July 7, 2011 — 2:26 PM UTC by Brooke Southall
Fiserv agreed to buy CashEdge Inc. last week for $465 million to accelerate its digital payments and channel strategies.
But ByAllAccounts of Woburn, Mass. – a primary competitor of CashEdge as a provider of account aggregation technology for financial advisors – sees an opportunity.
CashEdge adds to Fiserv's capabilities in areas such as account-to-account transfer, account opening and funding, data aggregation, small business payments and person-to-person (P2P) payments, according to Fiserv.
This plays into the hand of ByAllAccounts, which has plans to dominate account aggregation among RIAs and IBD reps, according to its CEO, James Carney.
"It solidifies us as a company with a clear, focused business; for Fiserv, advisors are not a focus of their business."
A spokesman for CashEdge of New York City declined to comment on behalf of the company.
Extending services
Fiserv, of Brookfield, Wis., begs to differ. The firm asserts that it values the account aggregation capabilities that it is acquiring.
"This transaction enables Fiserv to extend CashEdge's leading account aggregation services to Fiserv's brokerage, wealth management and financial institution clients," says Cheryl Nash, interim president of investment services, in an e-mailed statement.
"Fiserv's approach is focused on enabling advisors, through technology, to give better advice to their clients. This enhanced data aggregation capability advances the convergence strategy Fiserv announced earlier this year… by allowing a financial advisor to analyze, plan, trade, monitor and report against an investor's household goals from a single, unified platform. By adding CashEdge data aggregation capabilities for managed accounts, delivering holistic investment advice just got easier for Fiserv's clients," she says.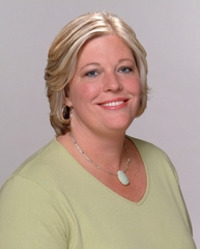 Cheryl Nash: Delivering holistic investment advice
just got easier for Fiserv's clients.

Yet to ByAllAccounts, the significant size of the deal suggests data aggregation will still be a relative footnote from Fiserv's standpoint.
"They spent $465 million and you can be sure they'll have laser focus [on the big revenue drivers like digital payments]" Carney says.
VC perspective
For perspective on what constitutes a smaller investment into the smaller account aggregation market, Castile Ventures and Commonwealth Capital invested $5 million in the Woburn, Mass.-based account aggregation software maker in September, with Castile making the majority of the investment. Commonwealth Capital Ventures also made a $5 million investment in 2008.
ByAllAccounts' revenue is growing at a rate of about 40% a year, and it serves a group of about 750 financial advisors and projects that it will continue to add between 60 and 80 new firms to each quarter.
Fiserv CEO Jeffery Yabuki did not mention account aggregation in a press release about the acquisition.
"CashEdge provides an attractive suite of solutions to further enable the delivery of a highly differentiated payments experience for financial institutions and their customers, as well as accelerate the coming P2P movement…Importantly, we share a common vision for new payment solutions enabled by a financial institution-centric platform."
Sanjeev Dheer, co-founder, chief executive and president of CashEdge, does mentions account aggregation in his statement.
"At CashEdge, we have built a strong business delivering innovative payments and data aggregation solutions to financial institutions…Additionally, we believe that the payments industry has reached a pivotal point in the evolution of consumer and small business payments, and the merger of our efforts will significantly enhance our ability to deliver innovative solutions to our financial institution clients."
Validation
CashEdge provides services to more than 500 clients, including many of the nation's largest banks.
These value-added services will also create potential opportunities for financial institutions to generate additional fee revenue, according to the company.
The transaction is currently expected to be completed by September 2011, subject to regulatory approvals and customary closing conditions.
The momentous size of the $465 million deal is positive for the financial services software industry, says Carney.
"It was a good validation," he says.
---
---
Share your thoughts and opinions with the author or other readers.
---