Scott Collins: I felt there was a better way. I had one [platform] I could sell. It was like an advisor showing one mutual fund.
Brooke's Note: Yes, all three of the ex-LPL business development folks written about here are first-named Scott. It made for an interesting conference call but I believe I got all the attributions right.
Two former senior executives at LPL Financial have opened shop north of San Diego to recruit and consult registered reps looking to become IBD reps, RIAs or hybrids.
Scott Collins, 41, and Scott Miller, 52 – also both former Merrill Lynch brokers – yesterday announced the launch of FirstPoint Partners, LLC in Solana Beach, Calif.
Collins, who managed the home-office visits of prospective LPL reps, left the San Diego- and Boston-based IBD in January. Miller, a former senior vice president of branch development who recruited high-end advisors, departed in 2007. At LPL, they recruited advisors with a combined $750 million, according to Collins and Miller. See: Former LPL execs reunite to compete for big hybrid RIAs — this time with a smaller IBD.
Scott III
The fledgling firm has also signed on LPL recruiter Scott Montgomery as a senior vice president of business development. Montgomery brings more than nine years of recruiting experience from LPL and more than 12 years of experience in sales as a wholesaler and financial advisor. Like Collins, he also departed LPL in January.
When asked who had replaced all these executives at LPL, Bill Morrissey, the firm's executive vice president of business development replied with this statement: "Over the years, we have built a very deep bench strength across our business development team that is unaffected by routine levels of staff attrition, as reflected by our continued success in adding net new advisor relationships to our various platforms."
Collins and Miller informally set up shop in February and have been working to form relationships with — and do due diligence on — a number of broker-dealers and RIA custodians. As a result, FirstPoint will recruit on behalf of companies including: Fidelity Instituitonal Wealth Services, Schwab Advisor services, Raymond James Financial, Cambridge Investment Research and First Allied Securities.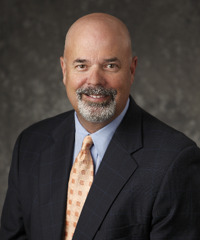 Scott Miller was bored after four
years of golf and travel.
The "Scotts" have also been in talks with their former employer and will present LPL as a choice for breakaways, although they do not have a contract with the IBD. They also met with Chicago-based HighTower Advisors – whom they found particularly interesting – and will present that company for consideration by breakaways as well. As with LPL, there is no contractual agreement with HighTower.
IPO seed money
Collins and Miller were motivated to strike out on their own after being amply rewarded when LPL had its IPO in November. They were determined to do something more in line with their philosophy. See: What to make of LPL nearing a successful – but scaled back – IPO.
"After 20 years touting the merits of independence, we decided to practice what we preach," says Scott Miller, president of FirstPoint Partners in a release. "The new firm allows us true objectivity in what we recommend to our clients. We now work with an entire spectrum of independent broker-dealers and custodial platforms rather than just one."
Miller added in an interview that he believes that the breakaway trend may get a boost in the near future as wirehouse retention packages begin to wind down.
Ryan Shanks, principal of Finetooth Consulting of Longmeadow, Mass., says that Collins' and Miller's LPL pedigree affords them considerable advantages — especially in understanding deal structure.
"LPL has the most respected corporate recruiting department in the business…They won't have an issue of getting in the door and then it's just a question of staying power," he says.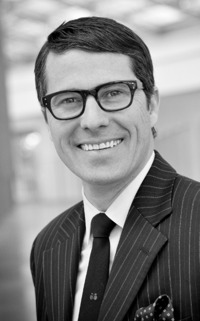 Ryan Shanks has seen recruiters set
up shops and then fold them
not long after.
Collins and Miller say that they aren't necessarily expecting a rocket-like launch and that they are well capitalized and settling in for the long haul. They expect it will take about six months to hit their stride.
Pipeline forming
The two also say they have a good pipeline of prospects and have placed a "handful" of reps. A meeting with a wirehouse team with $2.5 million in production (which is not a client) convinced them their business model is correct. That team had little knowledge of the various platform choices.
"I felt there was a better way," Collins says. "I had one [platform] I could sell. It was like an advisor showing one mutual fund."
FirstPoint Partners will largely outsource to industry experts in areas such as legal, business consulting and succession planning, RIA formation, compliance and risk management.
Shanks says that Miller and Collins are living out the dream of many of the in-house recruiters he speaks with. "I talk to recruiters and they contemplate [opening an independent shop] a lot; they sell one product."
Miller adds that going independent is a more feasible proposition now than when he left LPL five years ago and all the firms and options looked alike to him. But now – especially with companies like HighTower and the roll-ups – that there is a wide range of good choices for breakaways,
Miller says that he had grown bored with golf and travel after a few years of that and really missed the process of working with reps.
---
Related Moves
August 15, 2019 – 7:58 PM
---
---
January 8, 2019 – 3:09 AM
---
---
Mentioned in this article:
FA Match
Consulting Firm, Specialized Breakaway Service, Recruiter
Top Executive: Ryan Shanks
---
---
---