Three RIA happenings this last week
Dynasty Financial's newest customer speaks; a big RIA forms a women's division; and a dislocated Silicon Valley RIA tucks into a larger firm
Erik Joh is using Dynasty Financial to ward off every wealth management brand and Madoff's ghost in Palm Beach
Erik Joh, a self-described old-fashioned lawyer, makes three points about why his company, Cypress Trust Company, an old-line Palm Beach firm, signed a deal with Dynasty Financial Partners, a New York-based wealth management platform founded largely by fellows who have yet to reach their 35th birthdays. See: What exactly is Dynasty Financial Partners and why is the Smith Barney execs' startup gaining so much attention?.
The first point made by the recently hired CEO involves his company's physical proximity to the competition. From his downtown Palm Beach desk, Joh could, if he were so inclined, toss a stone and hit the branch office of Bessemer Trust. Wells Fargo is a mere 150 feet away and CitiGroup, Fidelity, U.S. Trust, Barclays, Brown Bros. and Alliance Bernstein are all within shouting distance.
Point number two concerns a certain pernicious individual who once inhabited the environs. "Let's face it, Bernie Madoff lived in this community. That was devastating to the people of Palm Beach."
Finally, his firm has lost assets of late due to the death of wealthy clients.
For these reasons, Joh, whose firm has about $800 million of trust assets and $150 million of RIA assets, felt the need to be more competitive and felt that Dynasty could provide that edge.
Madoff-wary clients
Joh wanted to add an extra layer of due diligence to the selection of investments to give his Madoff-wary clients and prospects a greater sense of security. Dynasty, which is teamed with Callan Associates Inc., fit the bill.
He also wanted to offer a broader menu of services. Until now the company has acted largely as an investment manager with the ability to administer trust assets. Instead of referring out lucrative insurance-related business, Joh hopes his firm can do more of it in-house.
"I'm looking for solutions for some of our high-end clients; Palm Beach clients are very particular," Joh says.
Cypress has offices in other cities including Boca Raton, Naples, Sarasota and Winterhaven.
For more on this Dynasty deal, see: See: Dynasty Financial nabs a big Florida RIA as a client, pulling closer to Schwab.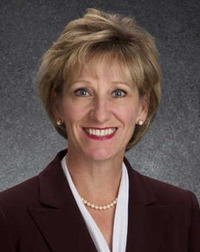 Janet Acheatel: I realized how debilitating
widowhood can be for a surviving
spouse.
Two women form a specialized practice within one of San Diego's biggest RIAs
Janet Acheatel retired from a life in the financial advisory industry only to find her calling – one that landed her right back in the business as the head of a new women-focused effort with a large RIA.
The veteran of Nicholas Applegate, Brandes Investment Partners and then, most recently, Raymond James (as a rep) is now part of HoyleCohen, LLC, which manages more than $500 million of assets from San Diego. She is helping to found a practice within the practice called Wealth Design for Women with another veteran advisor, Elisabeth Cullington.
The two advisors are targeting newly independent – i.e. widowed or divorced – women and business owners between the ages of 45 and 75 who live in Southern California.
The idea was hatched when Acheatel, 58, retired in 2008. Shortly after, two men close to her died within a 10-day span. Acheatel became consumed with helping the widows of her late friends.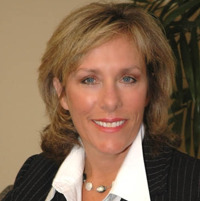 Elisabeth Cullington is the other half
of the leadership of Wealth Design
for Women.
"I realized how debilitating widowhood can be for a surviving spouse," she says.
By May of 2010, Acheatel began to formally take on female clients on a referral basis as a rep of Raymond James.
She is now excited about launching a more well-defined effort with Cullington under HoyleCohen's auspices, which is providing resources including two dedicated women advisors who will play secondary roles.
There is a fundamental difference between a financial advisory firm with a mission to help divorced and widowed women and one that doesn't, says Acheatel.
"It comes down to spending more time with them up front. [Other firms] either don't know how or don't want to spend the time."
Acheatel says the upfront time invested can literally span as many as four or five initial meetings. She believes advisors need to look upon these meetings in the context of forming a lifelong relationships – ones that can even span generations.
Silicon Valley advisor uses Silicon Valley-based RIA as a landing pad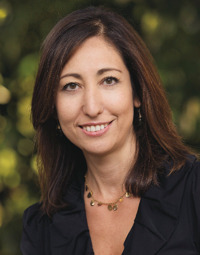 Jovita Honor: We were hitting some
growing pains.
Jovita Honor co-founded Prialta Advisors in 2003 but the San Jose, Calif.-based firm hit a wall in 2011 as it struggled to expand. "We were hitting some growing pains…it was more challenging every day," she says.
But the story may have a happy ending.
Honor, 40, has been recruited as a partner by Founders Financial Network. The Cupertino, Calif. firm, founded in 1997, has more than $600 million in assets under management and 10 employees, five of whom are partners.
Honor serves about 25 Silicon Valley entrepreneurs and engineers who find themselves with large amounts of money to invest – typically $2 million and up. She declined to quantify the size of her business in terms of assets saying that it is still too early to assign an amount.
The city of Cupertino serves as headquarters for Apple and some of her clients are employees there.
Honor received her bachelor's of science in business administration – with an emphasis in finance and real estate – from the University of California at Berkeley's Walter Haas School of Business.
---
Related Moves
February 17, 2022 – 2:50 AM
---
---
September 24, 2019 – 2:02 AM
---
---
---
Tex
Here's someone worse than Madoff. Read then forward this link to everyone you know, so they don't get scammed: http://texsquixtarblog.blogspot.com/2009/04/who-is-worse-bernie-madoff-or-rich.htm
Read more: http://www.newstimes.com/news/article/Investment-manager-admits-to-stealing-millions-to-1602994.php#ixzz1TKOI2Pp3
Tex
Here's someone worse than Madoff. Read then forward this link to everyone you know, so they don't get scammed: http://texsquixtarblog.blogspot.com/2009/04/who-is-worse-bernie-madoff-or-rich.html
http://xn-----6kcagwcanoycnjhemi6a1a7a.xn--p1ai/us
The moment we have now just pointed out, the failure of those flats to market poses a selected diploma of difficulty if this entails locating them. One particular major purpose why they don't quickly market from our media is that they do not would like to attract while in the incorrect form of persons and so are relatively, well prepared to debate credit issues about the situation-by-situation foundation discreetly. They're also afraid of getting rid of their standing and so prime top quality tenants. Also, existing tenants may perhaps decline to resume their lease contracts if they suspect the "quality" from your flats is lowering.
http://www.helmig.com/vista/vdesktop.htm
Obviously, quite a few solutions are on the market for handling Consideration deficit hyperactivity disorder, but it really is complicated to stumble upon unquestionably just one of theme…medicines for instance Vyvance, Concerta, Ritalin, and Adderall. But precisely what are these drugs? Effectively, there is certainly hardly no amid these drugs given they all contain methylphenidate — a stimulant for that central nervous process. Basically, it is operate is to try out and command the level of cognitive receptors inside our brains. Nonetheless, these prescription medication is generated for persons with Notice deficit hyperactivity disorder coupled with other nerve sickness, not for improving the overall performance of study expertise. You might for positive risk yourself getting anxiety, dependency, mental dissorders and seizures. Seizures! s!