RIAs and online brokers are winning the market-share game
Wirehouses will have to re-up retention bonuses or see mass migrations of top producers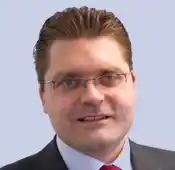 Alois Pirker: Firms will have to renew retention bonuses next year or brokers will jump ship.
---
Mike Byrnes
Lisa, great information.
Thanks for publishing this article.
Mike Byrnes, President
Byrnes Consulting, LLC
http://byrnesconsulting.com/
http://twitter.com/ByrnesConsultin
Elmer Rich III
As marketers and business development specialists we support data- and evidence-based decision making as a key skill for successful firms. "We are easily convinced by data."
Let's unpack some of these numbers and ask some more questions. As a context, let's remember that the population is growing, the older Boomer Investor population is growing and technology is increasing it's use. So these external trends are occurring independent of any relative market share changes.
Let us ask some question for perspective:
<ul> <li> "The percentage of commission-only advisors fell 40% between late 2009 and early 2011." — Isn't this likely to be due to B/Ds and brokers adopting more fee-based practices and no realy dramatic change in the market?</li> </ul> <ul> <li> "As investors threw the assets into self-directed online platforms, the market segment grew by nearly 20% in 2010." On a relative or absolute basis?</li> </ul> <ul> <li> "Seventy percent of the conversations I have with top advisors they tell me that if they wanted more of the same, they'd stay where they are and wouldn't go to another wirehouse," This is predictable for someone offering search services and may, or may not, indicate a trend.</li> </ul>
It is always best to look behind the numbers in all surveys and data reports. Anecdotal evidence and personal experience are very limited sources of information and basis for decision making — as we tell clients about their investment behaviors all the time.
Jim Starcev
Just a minor note. I am assuming the "industry's $13.5 billion …" really should be trillion.
---
---
Mentioned in this article:
Aite Group
Consulting Firm
Top Executive: Frank Rizza
---
---