Tom Scalici is one RIA who has gotten $700 million in non-profit assets in recent years up from virtually no assets just three years ago.
Non-profit retirement plans have long been the bread and butter of insurance salesmen, but a new auditing process by the Internal Revenue Service has created a $700 billion opportunity for RIAs.
For 40 years, 403(b) plans – the sister plans of the 401(k)s – were used by K-12 schools, higher education and hospitals. They were run like the Wild West with virtually no oversight from employers.
That began to change in 2009 when the IRS implemented new rules forcing the non-profit employer to maintain oversight on the plans including crafting a plan document and screening plan providers. As part of those new rules, the IRS conducts an annual audit of these plans to ensure everything is up to snuff, including loan provision details and employee deferrals.
Fleeting window of opportunity
The IRS's first audit, completed at the end of 2010, proved to be earth shattering for many non-profit employers who discovered they hadn't made enough changes.
"The IRS is trying to bring the non-profit plans into parity with the 401(k) market….The audits are reflecting the gaps in compliance and prompting a thorough top-down plan design review by plan sponsors," says Phillip Chiricotti, president of Center for Due Diligence based in Western Springs, Ill. in an e-mail. "RIA clients should be all over the non-profit market. It won't last. They need to go for the assets while they are in motion."
In a recent report, Boston-based Cerulli Associates says the 403(b) landscape is in a state of transition since the new rules took effect. The company also estimates the assets will grow from $703 billion in 2010 to nearly $900 billion in 2015 as budgets and endowments of universities begin to soar.
RIAs would be perfect in this arena, say these analysts and some advisors, because many non-profit employees are not well versed in the ways of finance, and so are in particular need of sound advice. In addition, many of these plans currently impose heavy costs on participants and don't offer open architecture, which creates a huge opportunity for RIAs to open the architecture (i.e. present a range of options), slash plan participant expenses and provide new insight on investments.
Rude awakening
"After they had their first audit, many employers were told that they needed to make a lot of changes and needed more oversight with the plan," says advisor Tom Scalici, managing director and CEO of Cornerstone Institutional Investors. "To their credit, once the light bulb goes off then they start making new decisions and that's why we've been seeing a lot more activity now."
In the past, there was little reason for employers to work with advisors because employers didn't have direct oversight. As a result, the non-profit space became dominated by the insurance market.
"The opportunity is bigger than anything else in the industry by far," Chiricotti says. "The toxic individual annuity products sold in the non-profit market are all going to be replaced. Hold on to your socks. The non-profit sector is also advice friendly and advisor friendly."
In need of help
RIAs need to familiarize themselves with the non-profit arena; it is a complicated one with employers who have dozens of providers, says Tom Modestino, an analyst with Cerulli.
"It seems like there's more clean-up that needs to happen that might not be as attractive to RIAs because employers are going from multiple vendors to just a couple of vendors," Modestino says. "It looks good on the surface. But these markets aren't clean. (Employers) don't make quick decisions. They are in need of help."
RIAs often do best when they target certain segments of the 403(b) space rather than just trying to grab any 403(b) plan. For instance, there's growth expected in colleges, universities and hospitals.
Getting a foot in the door
RIAs new to non-profits struggle to enter this arena because they don't understand that its decision-making process differs from that of the for-profit business world. For instance, decisions are reached by gaining consensus among many groups within an organization, says David Hinderstein, advisor with Strategic Retirement Group, an RIA that has worked solely in the non-profit 403(b) sector – mostly with large hospitals and universities – for 25 years.
Once a university president gives the go-ahead, for instance, the plan is far from approved. It's common for multiple university committees to meet and they all must agree to proceed. In addition, a university's faculty senate must give the nod too, he says.
"It's also very interesting to speak with a board of directors when you have a former Treasury secretary as a Board member or a Nobel Prize winner as a board member. You don't have that in many corporations on the 401(k) side," Hinderstein says.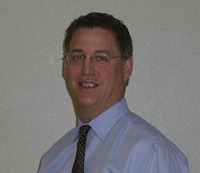 David Hinderstein: If they try to
use the same tenets they use
in the 401k place, they'll be
surprised that the money won't move.

Hinderstein's firm manages $2 billion in assets and most of the employers he works with have more than $100 million in assets.
Not just like 401(k)s
Hinderstein says it's helpful for RIAs entering the non-profit world to work with existing RIAs and form partnerships.
He agrees that non-profit plans really do need the help of an RIA that can reduce plan expenses and improve participants' retirement readiness – a factor that's quite important to employers such as colleges.
"RIAs need to know the marketplace and history of the industry," Hinderstein says. "If they try to use the same tenets they use in the 401(k) place, they'll be surprised that the money won't move." See: 7 things a financial advisor needs to know to succeed in the 401(k) business.
Making headway
Scalici is one RIA who has gotten $700 million in non-profit assets in recent years up from virtually no assets just three years ago.
He has two RIAs: Cornerstone Advisors Asset Management, which serves retirement plans with $25 million in assets or more and manages $3.3 billion in assets; and RIA Cornerstone Institutional Investors, which services employers with $25 million in assets and less. That RIA manages $237 million.
Scalici says the average 403(b) sales cycle is about two times longer than it takes in the 401(k) arena.
Still, in a short time he was able to carve a niche because his Bethlehem, Pa.-firms managed endowments for a number of universities and had relationships which helped his firm gain momentum in 403(b) plans.
Slow-moving train
While the opportunity is great in the non-profit arena, Scalici says RIAs need to brace for lower pay. For instance, he says he may earn just $50,000 on a $100 million non-profit plan, whereas that same plan would likely pay an advisor much more in a 401(k) plan.
"Fees are coming down and it's a race to zero," he says.
But despite the lower fees, Scalici says the significant growth of his business hails from the non-profit sector. He expects to gain nearly $500 million more in non-profit plans in the next two years.
Ending insurance products
This market has surely been dominated by insurance products, says Andrea Wasilewski, institutional and qualified plan consultant for Symmetry Partners LLC, a TAMP in Glastonbury Conn. She says there's a huge need for RIAs who can offer great lineups of funds.
"Historically, this has really been an insurance space with group annuities," she says. "I think the RIA community can offer a great solution. But it's a slow-moving train."
Wasilewski says the solutions her firm provides for RIAs in the 401(k) space and in the non-profit 403(b) area are relatively the same types of services.
But she says RIAs need to prepare for the reality that once a non-profit makes a decision to go with a new advisor, moving funds or changing platforms is very difficult. Often times, some of the older annuity plans have restrictions that won't allow those assets to be rolled into a new provider for as many as 10 years.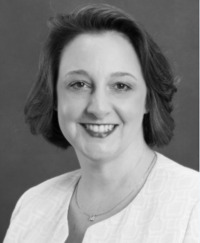 Amy Simonson: That wave is starting
to happen in the higher education
space.
"The only difference for us from the K-side to the 403(b) side is they can't just roll over service providers," Wasilewski says. "A new plan ends up looking like a start-up and that becomes a challenge."
Craving advice
In addition to managing the fund lineup and helping employers handle the oversight of the plan, advisors are also finding opportunities to manage participants' accounts on a discretionary basis and provide participant advice, says Amy Simonson, vice president of finance and operations for Verity Asset Management, an RIA in Durham, N.C. with $300 million in assets under discretion. Her firm provides advice to participants in non-profit groups.
"There are things changing and I think this is improving participants' outcome," Simonson says.
She believes there's a huge demand to offer participants personal advice. Simonson points out that TIAA-CREF's announcement earlier this summer to create a pre-screened list of only RIAs is also groundbreaking. See: TIAA-CREF is creating an RIA-only pre-screened list for referrals.
Simonson's firm has gained approval to be on TIAA-CREF's list, she says.
Many non-profit employees crave advice after years of their industry being the domain of insurance salesmen; employees are comfortable meeting with advisors to discuss their personal finances, Simonson says.
"Now plan sponsors are saying 'where do I find that neutral advice channel so that I'm not elevating one vendor over another. That wave is starting to happen in the higher education space."
---
Mentioned in this article:
---
---
---