Larry Roth: We're attracting more interest and more advisors [than at any time] since I've been in the business. It's not luck. It is our size, scale and platform.
AIG Advisor Group's CEO is back on the prowl looking to make major acquisitions and is poised to take on the RIA world.
CEO Larry Roth's laundry list of tasks include announcing a new CEO of FSC Securities Corp. in the next month, continuing to roll out a 100% payout initiative to top advisors at the firm's three broker dealers and shopping around for other firms to buy to grow the mammoth operation.
The Advisor Group includes FSC Securities Corp. of Atlanta, SagePoint Financial Inc. of Phoenix and Royal Alliance Associates Inc. of New York.
Advisor Group with its more than 4,800 advisors has $200 million in capital, about $100 million of excess net capital, is investing some $20 million in new technology. Roth says retention of advisors is at 97% – an all-time high – and credits advisor training as well as the increase in technology with keeping advisors happy.
Nearing $1 billion in revenues
Revenue is at nearly $900 million, a 17% increase from a year ago. The firm manages nearly $110 billion in assets under management and by year's end he anticipates total AUM will be up 9% from 2010.
In just two years, Advisor Group has managed to repair its tattered reputation when AIG was tarnished after the government bailout. It remains standing at a time when many other IBDs struggled in the world of tight margins, says Charles "Chip" Roame, managing partner of Tiburon Strategic Advisors.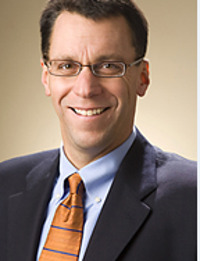 Chip Roame: AIG will be one
of the surviving IBDs.
"Part of the reason is Larry Roth, who personally seems to have been able to stay above the fray," Roame says. "Many other IBDs got in trouble these last few years. AIG will be one of the surviving IBDs."
Weathering the storm
Now these AIG broker-dealers face another watershed moment in an industry where broker-dealers are closing their doors daily.
Roth says he's happy with the firm's current position and predicts a continuing shakeout that wiill leave just a handful of large broker-dealers on the scene.
"We survived the storm and we thrived as a result of the confusion," he says. "A lot of smaller firms will consolidate and larger firms will grow and prosper. We'll recruit aggressively and acquire firms that might be a good fit. We intend to be the largest open architecture firm out there."
Sound stewardship
Others say the Advisor Group is well positioned to move forward in this difficult environment. In fact, Bill Crager, president of Envestnet says Roth deserves kudos for steering the company in the right direction.
"Larry deserves tremendous credit for stewarding AG through the difficulty of the past three years. He kept the management team intact, and kept them all focused on the needs of AIG's broker-dealers and advisors," says Crager, in an e-mail. "The result of their hard work is now becoming evident to the industry and, I believe, puts them in a great position over these next years as advisors transition and practices continue to evolve."
Roame says he believes AIG has staying power but points out that the firm needs to craft a strategy to compete against LPL Financial to ensure the firm will carve new ground going forward.
Currently, Roth says the firm is looking mostly at small and mid-sized firms. However, he wouldn't be opposed to purchasing a large broker-dealer although there are no plans to buy one at present.
This spring, the firm launched a new recruitment marketing campaign, "All ways Open Architecture" aimed at highlighting the open architecture of all three broker-dealers and also raised payouts for big advisors to 100%.
These efforts are clearly paying off, Roth says.
"We're attracting more interest and more advisors [than at any time] since I've been in the business. It's not luck. It is our size, scale and platform. All of this hard work for the past three of four years is paying off."
Roth is still spending time integrating the 100%-payout plan to advisors across all three broker-dealers. Advisors need to meet a specific list of criteria which he declined to list, though it's largely based on the size of an advisor's book of business. The previous best payout had been 97%.
He says the company is able to capture revenue in other areas on its current platform and that enables them to offer the 100% option.
"We're making money in ways that Schwab and other firms are making money on this platform [VISION2020 Wealth Management] and we didn't have those options in the old platform," Roth says. "We have a broader platform." Schwab makes significant revenues with its platform fees for mutual funds (OneSource) and fees on money market balances.
Competing with Schwab
Each one of the firm's broker-dealers has a unique niche.
Roame describes Royal Alliance, which used to be called Integrated Resources, as a firm with a troubled past that has always had larger advisors and an aggressive sales culture. FSC features more "middle-of-the-road financial planners."
SagePoint was originally the AIG named-firm and has also used the Sun America brand. Roame says this firm likely originally attracted advisors who wanted to leverage AIG's brand name.
Roth has been the acting-CEO of FSC since its own CEO, Mark Schlafly, left for health reasons earlier this year, but Roth says he's narrowed the candidates' list to three and plans to announce a hire in 30 days.
Roth attributes much of the firm's growth to its big spending on a technology platform, investing more than $20 million. Advisor Group just signed onto Envestnet's standard platform as part of its launch of VISION2020 Wealth Management program that is branded for each broker-dealer.
The company's office automation allows for advisor feedback and includes document management and e-signature capabilities.
"We've built a technology platform which is the most robust in the market," Roth says.
Roth says he's pleased to be working with a number of large vendors that include Envestnet. "Our relationship with Evestnet is unique," he says. "We're a licensee. We take what they've built and put it together. When our advisors see this, they know it's a real investment."
Recruiting advantages
Roth says his firm is now attracting well-established advisors who may not be at wirehouses but who have already have a successful practice using a hybrid model.
"The advisors who are looking at where they want to spend the rest of their career are looking at us," he says.
Roth feels his firm competes head to head with LPL Financial and Raymond James Financial Inc. but acknowledges that both firms often beat his firm in luring wirehouse advisors. Raymond James particularly has a leg up on gaining more wirehouse advisors.
But he believes his firm has a clear advantage over the others in terms of attracting already successful hybrid advisors who may custody assets with Pershing Advisor Solutions or Schwab.
A huge turnaround
There's no question that the times were tough for the Advisor Group – AIG came dangerously close to selling the broker dealers, even putting them on the market in 2008. The firms stayed on the market for about a year. Before a deal was completed, CEO Robert Benmosche took the helm and announced in 2009 that the broker dealers wouldn't be sold.
Benmosche made the decision one month into his tenure and that was a turning point for the company, Roth recalls.
"It made a big difference," he says. "[Benmosche] said we're not selling your business and we want to support your business. He said it to Congress, to the media, to advisors. He told everyone and it really helped."
Likewise, Roth says Jay Wintrob, president at SunAmerica continued to give the advisors capital, budget and support.
"What really happened is Bob came in and provided shelter and Jay gave us the fuel and everything we needed to accomplish it."
But Roth remains steadfast that the company couldn't have dug itself out of the hole without its advisors.
"The advisors gave us the opportunity. It would have been easy for advisors to say it's too much and leave but the advisors stayed," he says. "Our advisors are really the reason we're here."
---
---
Mentioned in this article:
---
---
---