News, Vision & Voice for the Advisory Community
Exchange Traded Concepts hopes that a cheap, simple ETF process will lure mid-sized firms onto the playing field
July 19, 2011 — 2:21 PM UTC by Lisa Shidler
Brooke's Note: As a means of reaching a broader market of investors, some RIAs have started mutual funds over the years and have found this to be a successful tactic. See: San Francisco RIA is knockin'em dead in mutual fund land. It can often be done for as little as $50,000. Exchange traded funds came along as the better mousetrap but the price tag is potentially many, many times higher for a start-up. But as this article suggests, where there's a will there's a way and RIAs may soon be able to take their act to ETFs.
A newly formed company is offering smaller and mid-sized RIAs a seat at the exchange-traded-funds table, saying it can save them millions and slash the red tape it takes to launch ETFs.
Exchange Traded Concepts' "ETF-in-a-Box" strategy aims to help RIAs introduce new ETFs on the New York Stock Exchange or Nasdaq in as little as 75 days, a remarkably short timeframe for a process that can typically take years – not to mention $1 million-or-more, says chief executive J. Garrett Stevens.
The new company has already received the all-important exemptive relief that ETFs need to pass regulatory muster with the Securities and Exchange Commission. In other words, it has created a regulatory umbrella that its clients can huddle under rather than creating their own.
Exchange Traded Concepts offers RIAs turnkey service or allows them to create a customized solution with the guidance of the firm. Advisors will market their own ETFs while Exchange Traded Concepts will handle the legal filings, back-office administration and compliance issues such as preparing prospectuses.
"In this market, the early bird gets all of the worms," Stevens says. "You have to be fast in this business. The barriers to entry have been so high for the individual RIA." See: Coming from behind, Vanguard is gobbling up ETF market share.
Stevens, who served as CEO and co-founder of Faithshares, a faith-based investing firm, liquidated most of the firm's ETFs on Monday in order to launch this new product through the Oklahoma City-based company. The final ETF on Faithshares will be liquidated this fall.
National audience
Industry experts say the new company gives RIAs a chance to get their own ETF strategies on the NYSE or Nasdaq exchange and also give RIAs a national audience as they compete in a market that is dominated by major players, most notably iShares, Vanguard and State Street. The costs for smaller RIAs have made it almost impossible for them to enter that arena.
"This creates an opportunity for wholesale distribution," says Paul Weisbruch, an ETF analyst with Street One Financial, a Huntington Valley, Pa. company that helps RIAs lower their costs in trading ETFs. "If I'm an RIA in the Rocky Mountains, my reach is limited by my sales force. Now, with this, I can create an ETF that will get a national listing and is exchange-listed as opposed to just word of mouth." See: Criticism of ETFs is based on fear more than factual basis: columnist.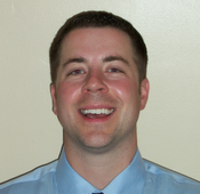 Paul Weisbruch: Now, with this, I
can create an ETF that will
get a national listing and is
exchange-listed as opposed to just word
of mouth.
He warns, however, "You still can't circumvent the SEC process. This speeds up the process. It moves you to the front of the line."
Stevens says he's in talks with about 20 firms and is in the process of working with three firms to get their ETFs on the market, but declined to name the firms.
RIAs will pay an initial fee to his firm that can vary and RIAs will pay annual costs of no more than 10 basis points, he says.
'Shaky at best'
But some industry observers point out that grabbing ETF market share won't be easy, especially since the top three ETF providers own as much as 65% to 75% of the current market share.
"This idea seems shaky at best," notes Boston-based Cerulli analyst Bing Waldert in an e-mail. "There's not a lot of room for a new provider – especially one without any distribution strength."
It's hard to say if this company will be successful, says Gary Gastineau, principal of ETF Consultants, although he points out that getting exemptive relief is quite important to firms.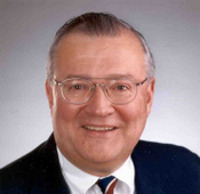 Gary Gastineau is unsure whether the
model will work. "You need to
have organization and you need to
have financing."
Intense scrutiny
The biggest hurdle to launching ETFs is getting the green light from the SEC. Getting this approval often can take a few years and cost more than $1 million – a hefty price tag for a mid-sized RIA.
Fund companies and RIAs who seek to market their own line of active ETFs must first get the go-ahead from the SEC by filing for regulatory "exemptive relief" aimed at getting permission to launch the funds. As more ETFs have flooded the space, obtaining the SEC's approval is taking that much longer.
Large fund companies can afford the time and expense says Weisbruch, "Exemptive relief can take a really long time. It's almost like trying to get a liquor license. It's not something that you just file and it's approved. There's a lot of scrutiny. It can take a few years."
And larger companies can sometimes even sidestep the process. For instance, earlier this year Russell Investments withdrew its application for exemptive relief because it had purchased Reno, Nev.-based U.S. One, and began using that company's regulatory relief.
Big appetite
For his part, Stevens believes there are many RIAs that are eager to enter the ETF arena. In 2001, he began working as an advisor with Phillips Capital Advisors and still has a handful of individual and institutional clients there.
"The market is growing tremendously and the appetite is growing for these funds," he says.
Stevens says it was important to disband his firm's funds because he didn't want them competing with the RIAs. The last fund will be liquidated in October. "We want to make sure everyone knows we're just here to serve our sub-advisors."
---
Mentioned in this article:
---
---
Share your thoughts and opinions with the author or other readers.
---