News, Vision & Voice for the Advisory Community
Advance Capital leaves IAS and United Planners gets performance reporting for the first time
July 18, 2011 — 2:46 PM UTC by Brooke Southall
Orion Advisor Services, LLC, has won two large new accounts – one a big RIA in Detroit and one niche independent broker dealer with plenty of RIA qualities.
The Omaha, Neb.-based maker of portfolio management software reported last week that it won the account of Advance Capital Management, Inc., which includes an RIA with about $800 million of assets. This brings to 31 the number of accounts in some stages of closing for Orion, about double the amount of last year at this time. The closing cycle is typically about 60 days.
The Southfield, Mich.-based Advance Capital has a total of $2 billion of assets including proprietary mutual funds and broker-dealer assets under advisement. Advance Capital previously used software provided by Interactive Advisory Software for about eight years.
It made the switch after it determined that it needed CRM software and customized reports that IAS could not supply to its satisfaction.
Fixing
"What we couldn't fix (at IAS) was the reporting…and we were looking for better CRM," says Joseph Theisen, vice president of Advance Capital who oversees the company's 20 advisors.
"Advance Capital Management has specific requirements when it comes to their reporting needs; we've proven we can handle those requests," said Eric Clarke, CEO of Orion in a release.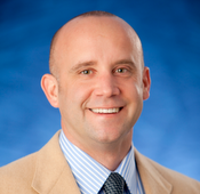 Eric Clarke says his company has
twice as many deals in the
works as it did at this
time last year.
The need for customized reports is something that IAS has addressed, says Greg Brown, senior vice president for sales and marketing at IAS. "We also recognized the importance of reporting flexibility among our clients. With our new reporting tool, Reports360, clients are able to package, edit and customize each of our reports."
He added that his company believes its proprietary CRM software has advantages over competitors because it's able to see data from the portfolio management and other parts of the IAS suite in one database that typical CRM software has to pull in from many databases and stitch together, and that his company is taking steps to improve it further.
"Our new User Experience project, which delivers a Web 2.0 style of navigation and usability, will help IAS users better leverage our CRM and their comprehensive client information," Brown says. "See: Interactive Advisory Software joins the horse race with VC funding, a new look, and new CEO
Adds Junxure
Advance Capital has offices in Chicago, Cleveland, Grand Rapids and Orlando and its average client has about $500,000 of assets. With Orion, Advance Capital has added Junxure as its new CRM software.
Before choosing Orion, the company looked closely at Investigo, Albridge and Tamarac. Albridge was "missing pieces", and Investigo was "very insurance oriented," according to Theisen.
Tamarac got careful consideration because it nicely blended Schwab PortfolioCenter and Microsoft CRM but it wasn't quite ready to be outsourced eight months ago when Advance Capital made its decision, he adds.
Tamarac declined to respond to a request for comment.
Another edge for Orion: Advance Capital's asset custodian, TD Ameritrade, has a special deal with its fellow Nebraska-based firm, Orion that allowed the RIA to get significant savings. The deal offered by TD and Orion is complex but essentially Advance Capital gets a free year for each of its new accounts, Thiesen says. See: TD Ameritrade uses greater financial incentives to attract custody clients.
United Planners
Last month, Orion also won the account of United Planners, a broker-dealer that is structured as a limited partnership that provides ownership opportunities to its financial advisors. United Planners of Scottsdale, Ariz. was established in 1987 and its advisors have a combined $2 billion of assets.
United Planners didn't previously use an outside vendor for portfolio management and looked at Orion after it brought aboard some orphaned QA3 reps when that company closed shop. Those reps knew and liked and Orion and made a plea for their new IBD to avail them of the technology. Orion lost the QA3 account when the broker-dealer folded.
"Orion's high level of customization, scalability and integration will allow us to meet the needs and styles of each of our advisors," said Billy Oliverio, vice president of United Planners in a release.
---
Mentioned in this article:
Junxure
CRM Software
Top Executive: Greg Friedman
---
---
Share your thoughts and opinions with the author or other readers.
http://device.vv.si/user/carpinteyrokha/ said:
June 26, 2014 — 3:05 PM UTC
Acne breakouts is fought by reducing bacteria, balancing pH-level, and absorbing abnormal oil with the pores and skin. Come up with a mixture of one component vinegar and a few to 4 pieces water and apply it to the pores and skin, go away it for 10 minutes, then rinse out it off. The treatment ought to get repeated 3 occasions as soon as each day.
http://www.fsienergy.com/ds.html said:
June 26, 2014 — 4:33 PM UTC
In the course of the time of his dying, Ambassador Holbrooke made available simply because the U.S. special envoy to Afghanistan and Pakistan. The people today through the through the EurOrient Fiscal Group Board of Governors expressed their finest sympathies and condolences in direction of the group of Ambassador Holbrooke, especially his wife Kati Marton too as their household David, Anthony, Elizabeth, and Christopher, besides the individuals from your U . s . States and also the buddies of Ambassador Holbrooke all around the entire world.Seven Weight Loss Guidelines Necessary for 6-pack Abs
---
---