News, Vision & Voice for the Advisory Community
The Connecticut firm has experience and technology and a new CEO sees a swelling pipeline of RIAs
July 15, 2011 — 3:02 PM UTC by Nevin Freeman and Brooke Southall
The change came suddenly enough.
Last September, the executives at Private Client Resources LLC of Wilton, Conn. started to notice that sales activity for its performance reporting system was drying up on the private banking side of its business while at the same time there was a groundswell of interest from RIAs.
"We're finding there's a tremendous amount of activity right now in the RIA space compared to family office and private banks," says Rob Fiore, CEO. "We've been seeing this activity over the last ten months."
The 12-year-old company with customers advising a combined $34 billion, includes six of the big-name wealth management units. PCR declined to disclose the names of its major clients, but sources say customers include Northern Trust and Bank of America's private banking unit. Goldman Sachs has PCR in pilot testing right now.
PCR's software is also used by Morgan Stanley's Family Wealth Director, the family office unit that it got as part of its Smith Barney acquisition, according to Amit Grover, who headed the unit until February and now serves as chief financial officer of Dynasty Financial Partners of New York. He says that PCR seems to dominate the private banking niche along with Denver, Colo.-based WealthTouch. Executives from WealthTouch declined to comment for this article.
PCR was founded in 2000 by Joseph Dionne, former chairman and CEO of McGraw Hill, and Chris Snyder, founder and former CEO of Loan Pricing Corporation. They needed a platform for their own wealth managers to use and didn't like what was available at the time.
McGraw Hill, Loan Pricing Corp. along with a few family offices and 10 RIA practices, use PCR's software, but the bulk of the business comes from a handful of the big white shoe firms.
The company, however, sees the writing on the wall: For it to continue to realize robust growth, it will need to make a bigger dent in the RIA market.
To that end, the company, which is owned by about 70 private investors and employs 47 people, has taken a number of steps including revamping its software, starting a marketing arm and promoting Fiore to the CEO role.
It is also in the process of releasing Palette Platform, an update to its portfolio management package that has been in development for about two years. It is also making plans to integrate with CRM suppliers preferred by RIAs. It has already completed work on SalesForce and plans to soon add Redtail Technology, Junxure and Microsoft Dynamix.
New ecosystem
"We are familiar with [PCR] and do see them from time to time," says Dave Welling, chief solutions officer for Black Diamond Performance Reporting of Jacksonville, Fla., in an e-mail. "Most of the instances are in the true family office space and/or advisors who have a significant number of alternative assets (e.g. limited partnerships etc.). We rarely see them in the RIA or broker-deal space and, thus, consider them to more of a niche player."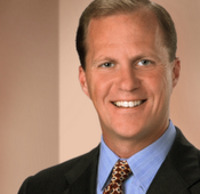 Dave Welling: Independent advisors usually
like to work with folks who
understand the uniqueness of their business
and, specifically that they are not
wall street wirehouse brokers.
Welling adds that going from the Wall Street clubby world of private banks to the main street world of RIAs won't necessarily be easy for PCR because it involves becoming part of a whole new web of connections.
"It requires being focused on providing great technology, great service and partnering with custodians and others serving that market. It's an ecosystem of custodians, technology firms and advisors that all need to be working together for mutual success. Breaking into that from the outside is a real challenge for technology providers, asset managers and others as independent advisors usually like to work with folks who understand the uniqueness of their business and, specifically that they are not Wall Street wirehouse brokers."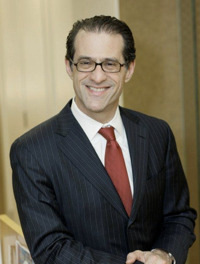 David Spungen: We managed to get
by before we used PCR without
going the Advent route, and PCR
has been an alternative to going
that way.
Early Advent alternative
For David Spungen, CEO of Hillview Capital Advisors, PCR was the most viable Advent alternative back in the early 2000s.
Hillview is a multi-family office based in New York and Philadelphia that has about 80 clients with an average of $15-20 million in assets.
"We managed to get by before we used PCR without going the Advent route, and PCR has been an alternative to going that way," he says. "From our perspective, it's much more of an outsourced solution. We've always been wary of Advent because of the proprietary nature of the software and the cost involved."
PCR's outsourcing services, including the use of Palette Platform, cost between one and three basis points on the assets that are aggregated, with a minimum annual fee of $25,000. The cost is generally based on asset levels and accounts get charged .01% to .03% depending on complexity.
Advent Software does not disclose its fees, but says that its cost model is "comparable to the competition" and "highly predictable."
"Advent OnDemand, for example, charges fees based on a per-account pricing model with minimums under $20,000 depending on account mix," says Smita Topolski, a spokeswoman for the company. See: Outsourcing begins to catch fire at Advent Software.
Before fully switching to PCR in 2001, Spungen's firm used Investment Advisory Network. He says they were initially skeptical that PCR would be able to handle the complexity of his clients.
"They said 'give us one of your more complicated situations to work on.' We gave them our most complicated client who has literally hundreds of accounts and they were actually able to pull it together, so that gave us the comfort that they could actually deliver," he says.
Minimal interface
Palette Platform is a web-based system with a minimalistic look and feel. The most unique part of its user interface is the ability to navigate around a good portion of the application without clicking on anything other than pie charts. For example, if the user is looking at an asset allocation chart, they might click on the "Equities" wedge to see another pie chart that has equities broken down by class. From there they might click on the "Small Cap" wedge to see a list of small cap holdings.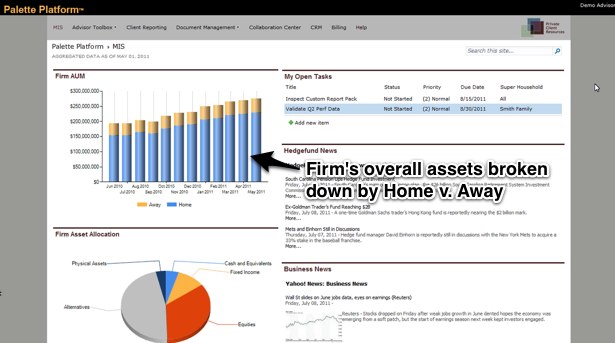 The PCR home screen has a
breakdown of the firm's assets over
time and a pie chart of
current assets by class that works
as a navigation element by clicking
on the portion you are interested
in.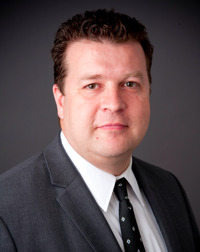 Robin Williams: We track information at
PCR at the transaction level, but
we support performance at the security
or account level and any rollup
in between.
No stored reporting
"We track information at PCR at the transaction level, but we support performance at the security or account level and any rollup in between," says Robin Williams, chief technology officer of PCR.
PCRs approach to performance reporting is somewhat different from most of its well-known competitors. Instead of caching performance data after calculating it once, PCR only stores the raw transaction data and calculates all performance from scratch each time the user produces a report.
This means fewer chances for error, which can happen if historical transaction data is changed retroactively and the system doesn't know to recalculate any performance numbers that would be affected. But it also means slower report generation – a wait of about 45 seconds to run a batch of 15 reports for a client that has been around for a decade, according to Williams.
Most of the data available on a client is viewable in a giant pivot table, similar to what Excel offers. For Excel users, the interface is familiar and powerful, but because this view uses Microsoft Silverlight it isn't available to browsers that can't run the plug-in, such as Mobile Safari on the iPad. Williams says they are working on an HTML5 version that will run on all platforms, but that it isn't a priority.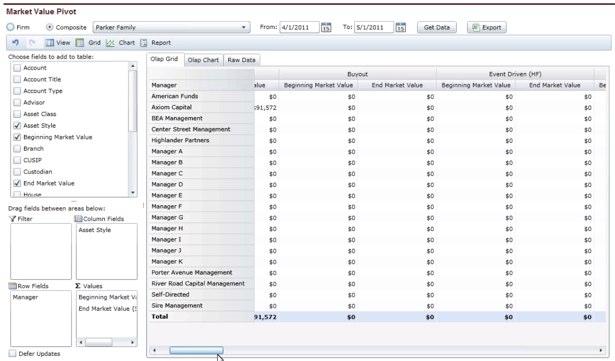 Most data can be viewed in
a giant pivot table, similar to
Excel.
PCR is in the middle of considering its mobile strategy, and is planning to build a native iPad app. Williams says that at first PCR users were outspoken about the possibility of an app, but have found the experience in the native browser to be sufficient for the time being.
As much as PCR focuses on reporting, Williams says that they are equally invested in data aggregation. "We have 3,700 different sources coming into PCR," he says.
PCR also uses optical character recognition technology to convert scanned paper documents into digital data, which reduces the amount of time for processing brokerage statements from 4-5 hours to about 10 minutes, according to Williams.
Palette Platform allows integration with Salesforce.com, and is slated to handle most of the other large CRM vendors before long. But they also are happy to integrate any software a client is attached to during the conversion process. "We custom integrate to any particular client's system needs," says Fiore.
---
Mentioned in this article:
---
---
Share your thoughts and opinions with the author or other readers.
Ryan McKone said:
July 15, 2011 — 5:01 PM UTC
Hi Nevin, here is some information on CRM/client management solutions in the financial services space: http://www.salesforce.com/industries/financial-services/ . Happy to help in any way! @RyanMcKoneSFDC
said:
July 15, 2011 — 5:43 PM UTC
Why would an RIA use this solution when they could use the product Fidelity's just rolled out to RIAs that used to only be avalible to their family office clients? That product seems to include the custody and brokerage services that many RIAs already use from them.
The other big question is how expensive is on-boarding each client at PCR?
Nevin Freeman said:
July 15, 2011 — 6:24 PM UTC
Ryan: I've been looking for someone to talk to at Salesforce. Hope to meet you soon!
Anon: Interesting question. I guess one could ask why any advisor would use any software other than what their custodian provides. My guess is that family office advisors who choose not to use Fidelity WealthCentral for Family Offices are looking for something it doesn't handle, or perhaps adopted another application before it was available to them. For readers looking for more info on this platform, see: <a href="http://www.riabiz.com/a/2867075" rel="nofollow" target="_new">Fidelity arms its RIAs for battle with white-glove brands</a>.
I'm not sure about on-boarding costs — going to follow up with PCR and will post here when I find out.
Nevin
Ryan McKone said:
July 15, 2011 — 6:29 PM UTC
I'd welcome a chat then, Nevin. DM me to setup a time next week for a quick chat. Looking forward to it!
Nevin Freeman said:
July 15, 2011 — 7:30 PM UTC
On the topic of on-boarding fees, a spokeswoman for PCR says:
<blockquote>
So, this is a really good question. I've asked them this many times and to be honest, it truly does range. But, it depends on the size of your firm, services that you want (you're able to exclude some), type of investments, etc.
</blockquote> <blockquote>
The range is VERY dramatic, so it's not even fair to give an average.
</blockquote> <blockquote>
There is an upfront configuration cost [for each new client], and then the 1-3 basis points.
</blockquote> <blockquote>
However, I would note that they have a pre-engagement period with all new or prospective clients that is free of charge where they determine the needs, costs, etc..
</blockquote>
---
---