DFA and RIAs unite over post-meltdown 401(k) opportunity at Chicago event
The baked-in-cake dollar cost averaging of the defined contribution system allowed it to survive massive 2008 stress test
David Wray: We are putting real money away.
---
Related Moves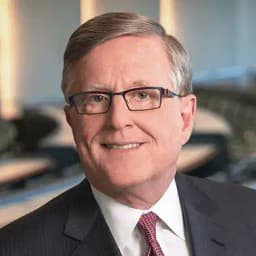 August 9, 2022 at 1:57 AM
---
November 12, 2020 at 4:43 AM
---
---
---
Elmer Rich III
Unfortunately, but predictably, the 401k and defined contribution systems are being attacked by anti-DC forces in the media and Congress. Misinformation and sensationalizing and telling scary stories about the DC system are the dominant media strategies — and they are working.
Our minds, media editors and producers and policy makers always fall for scary stories and claims that "The sky is falling! The sky is falling!" It's human nature.
As far as 401k plans are concerned — the opposite of the current popular media and political hand-wringing is the truth.
The 401k system is a remarkably successful, surprisingly resilient and a vast system of payroll savings — it not yet a full vehicle for retirement. The secret, as Booth points out, is automatic deductions every paycheck. Pretty simple.
However, there is, effectively, very little investment management infrastructure to support those accelerating pools of assets and even fewer resources to support participants, retirees and roll-overs. A brand new, comprehensive investment management system needs to be built — from scratch.
Of course, RIAs have a key role. But any dealings with tax qualified assets is complex. Tax qualified assets inside of a plan under the stewardships of a plan sponsor are even more complicated. Let's not forget intensifying DOL and IRS regulations, Sarbox, etc.
401k is definitely NOT your father's retirement plan. It is a new hybrid which we call "insti-individual." It has the very hard nosed, expert demands of an institutional market with all the "retail" and individual-family needs of a tax-free accounts. It can be daunting for advisors used to dealing mainly with HNW individuals and families. Remember: the "institutional" part of the term comes first. Always.
Without strong and evolving institutional protections for the accumulation of assets during an employee's work life — there would be no individual assets to manage at retirement.
For most RIAs, this is brand new territory. You are going to need new tools and formal processes. You are going to need to learn – a lot. You will need support and education, training. You will be presented with many new products. You will need a lot more support than just new products.
We have worked as marketers in this market for many years — let us tell you the bad news. It is a very long sales cycle. Yes, there is good news.