News, Vision & Voice for the Advisory Community
The San Francisco broker is making five-year deals with dozens of financial advisors from across advisory channels
June 8, 2011 — 1:28 PM UTC by Lisa Shidler
Brooke's Note: Nobody can know for sure whether Schwab's franchise plans will work. There are two many variables and it's too dynamic a marketplace to make that kind of prediction. What most people would agree to is that this move represents a risk by Schwab of resources and focus. But that risk is being shared with entrepreneurs from towns across the country who are expected (in combined startup fees paid to Schwab) to put between $2 million and $4 million of their skin in the game by 2013. Schwab launched a program based on partnering with entrepreneurs once before. It resulted in the formation of today's Schwab Advisor Services, its $600-billion RIA division that drives about a third of the company's profits.
Charles Schwab Corp. is wasting no time in opening franchises with independent contractors: The company hopes to have five to 10 open by the end of the year, and have as many as 80 up-and-running by 2013. And they're off! Schwab opens the doors to its first independent franchise … in New Hampshire
Earlier this year, Schwab officials announced plans to expand by using a franchise model in which the company brings on entrepreneurs to run and operate these Schwab branches in markets the firm feels is currently underserved. See: Why Schwab is embracing a franchise-like strategy to fast-forward branch growth
The San Francisco-based firm has already received interest from more than 100 advisors and has had initial conversations with appealing candidates. The company intends to begin serious negotiations at the end of this month once it has finalized franchise disclosure documents.
Schwab is looking to nab seasoned financial leaders from wirehouses, independent RIAs and advisors affiliated with IBDs. For now, they're only looking to hire external candidates and are steering clear of Schwab employees but that may change in the next few years, says Andrew Salesky, senior vice president of Schwab's Independent Branch Services who is leading this effort.
Franchise owners will pay Schwab startup fees ranging from $25,000 to $50,000. In return, they'll gain access to Schwab's array of technology support and services as well as revenue sharing and corporate support.
"The idea of franchising has been discussed for years," says Salesky. "It's come up many times in the past. The timing is right. We felt we were under-distributed with our company branches and we wanted to accelerate our distribution growth."
Schwab is the latest firm to rapidly expand using a franchise model. The Mutual Fund Store in Overland Park, Kansas currently has about 73 stores, is opening a dozen more this year and plans to add 24 next year. Another large RIA, Edelman Financial Services is also rapidly expanding and currently has 22 locations. See: Three suddenly-bigger RIAs explain what sparked the growth.
Dramatic shifts
This move by Schwab is a clear signal the landscape is dramatically changing for advisors, says Joe Duran, CEO of United Capital Financial Partners, who predicted in a recent white paper that the smart firms will bolster their scale and that the sole-RIA could go the way of the dinosaur if they don't make changes. See: Why Joe Duran believes that classic RIA firms face extinction.
Duran says that sole-independent RIAs need to recognize changes are rapidly occurring in the industry and that they need to distinguish themselves or they'll eventually lose clients to Schwab franchises. Duran's firm manages more than $13 billion in assets under advisement.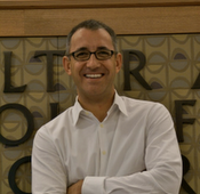 Joe Duran: The average independent advisor
where Schwab puts one of these
franchises will probably view it as
no big deal, but they're sitting
like the frog in boiling water.

"The next 18 months are dramatically going to change the way people work. The average independent advisor where Schwab puts one of these franchises will probably view it as no big deal, but they're sitting like the frog in boiling water."
Targeting the same client class
Schwab's franchises will be identical to the company's more than 300 employee-run branches and franchise leaders will offer the same products and services as Schwab employee branches using the same type of fee structures. Advisors at these branches won't manage assets.
Schwab's private clients can use a franchise branch or an employee branch interchangeably when traveling. These franchise branches also have the same client target as the retail branches: Mass affluent individuals with assets ranging from $250,000 to $1 million.
Five-year deal
The firm is asking advisors to sign a five-year agreement in which advisors – Schwab call them independent branch leaders – will sign a revenue-sharing deal in which the branch leader will get a larger portion of the revenues for the first three years to make the deal economically feasible and attractive.
After that, the revenue will be split 50-50 between Schwab and the branch leader.
At the end of the five-year deal, there's an option for two five-year extensions and after that, a new deal could be reached.
The branch leader and Schwab will then work together to determine the location. Before the branch opens its doors, Schwab will ensure the office – expected to be about 1,000 square feet – is fully-equipped with computers, desks and hooked up to Schwab's technology offers.
The new branch leader will also be handed a seed list of about 25 to 50 clients. The branch leader is also responsible for staffing and the offices have room for 3 staffers including the branch leader.
Splitting the costs
While Schwab pays for the initial costs of setting up the branch, operating costs are divided. Schwab pays 100% for all corporate-related costs such as technology services, including CRM, while the branch leader pays 100% of local expenses like monthly rent, staff member salaries and other costs. Schwab pays the bulk of client communications and phone support.
Branch leaders are eligible to receive to $1,000 in matched spending from Schwab for every $1,000 they spend each quarter for marketing and advertising.
Specific skill-sets
Schwab may encounter some obstacles finding the right people to run these offices because an advisor who is business-savvy about running franchises likely won't have the expertise needed to run a financial services office, says Timothy D. Welsh, CFP, president of Nexus Strategy. Welsh says it may be hard for Schwab to find talent who have both the necessary business skills to run a franchise and can effectively oversee a client's financial assets.
"It's not like McDonalds where everyone can do it," he says. "Financial services is so much different because every customer is different."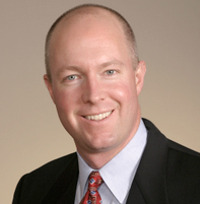 Timothy Welsh: It's not like McDonalds
where everyone can do it. Financial
services is so much different because
every customer is different.
Welsh also worries that the franchise owners will have less of a stake in the overall company's success.
"You can't just put turnkey packages together," he says. "I have extreme doubts that it'll be successful. What if the owner cuts corners and they have compliance issues. You're giving the key to the castle to someone you don't know."
Local roots
However Salesky says the franchise leaders will be closely evaluated by corporate executives and their actions must fall within compliance. He also believes these franchise leaders will be dedicated because they will have ownership in the business.
This month the company is kicking off its formal push to begin placing these positions.
"We're looking for experienced professionals who have demonstrated success in client acquisition and sales and have a deep local connection to the community," he says.
Brooke's Note: An earlier version of this article overstated the contribution of Schwab's RIA business to its total profits. It's about a third of revenues and profits, not a half.
---
Mentioned in this article:
---
---
Share your thoughts and opinions with the author or other readers.
Schwab RIA candidate said:
June 8, 2011 — 5:23 PM UTC
So explain to me as a prospective RIA, why should I have any discussions with a custodian whose growth strategy includes direct competition with my business? Let's cut the spin – why would I hire Schwab as my custodian if the office down the street is actively pursuing my market with a big Schwab name on the building?
Jeff Spears said:
June 9, 2011 — 3:31 PM UTC
Sounds like Edward D Jones meets Charles Schwab. The firm that should be concerned about this strategy is LPL not Schwab RIAs.
Frederick Van Den Abbeel said:
June 9, 2011 — 8:04 PM UTC
I wonder how the employees working in Schwab's retail branches feel about this initiative? Could a "not as good performing" employee branch be converted to a franchise operation?
Edith W. said:
July 11, 2011 — 3:56 AM UTC
Although they said they didn't want to use internal Schwab employees initially, why wouldn't Schwab want to groom and train its best producers to open a Schwab franchise?
Gary Miller said:
December 9, 2011 — 5:41 PM UTC
I'm phoning TD Ameritrade for their joint marketing material right now. Schwab has done nothing for me for 9 years, they even charge to go to their annual event. With 20% of our assets away, why not invite clients to move even more?
---
---