News, Vision & Voice for the Advisory Community
Dazzling wirehouse retainer deals are nice but going it alone can pay much, much better after taxes get figured in
June 7, 2011 — 2:30 PM UTC by Lisa Shidler
Fidelity Investments is dangling some tantalizing numbers in front of advisors considering breaking away from their wirehouses.
In its newly released white paper, Fidelity says that over a 10-year period, RIAs could pocket as much as $21 million more in after-tax income than if they had stayed at a wirehouse.
The Boston-based firm is trying to convince brokers with $1-billion wirehouse teams to think less about sexy 300% retainer bonuses and more about long-term tax implications and succession-planning strategies.
Too often, these long-range considerations are an afterthought. The firm is working to sell the idea that they can provide more financial security than a one-time bonus, however hefty.
"This is not just about income but it's about advisors' perspective – and they're focused increasingly on the multi-generational value of their business," says Michael Durbin, president of Fidelity Institutional Wealth Services. "We're seeing more teams look at these issues but you do need to be making a fair amount of money before it makes an impact on the business model you're going to use."
Two paths
The white paper, "Options for Independence Tax and Succession Considerations," crafted by Fidelity after a series of outside interviews with industry experts, offers up a hypothetical advisory team with $2 billion in assets and $10 million in annual revenue.
In one scenario, a team stays with its wirehouse, receiving a $10-million retention bonus paid in full the first year and sunset provision of $20 million paid in the tenth year with a marginal federal income tax rate of 35%.
In the second scenario, that same team shifts to an RIA. Assets and annual revenue don't change during the transfer because Fidelity shows more than 90% of a breakaway broker's assets typically move with the advisor. But $150,000 of start-up costs are incurred. In addition, the RIA pays three senior staff an annual salary of $140,000 and three administrative staff $60,000 a year. Operation costs are about $1.5 million per year before tax.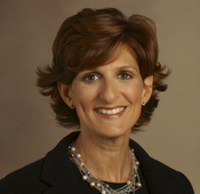 Mindy Diamond: Part of being independent
is absolutely taking into account tax
implications and they're preferential.
The wirehouse team is clearly more lucrative in the first several years because of the hefty retention bonus. But in year three, the income stream in the RIA model matches the wirehouse model and begins to surpass it because the RIA team takes home all income after expenses and taxes compared to a tax of 45% of total production for the wirehouse team.
The big picture
Industry leaders say it's no surprise that many wirehouse brokers stay put because of the sweetheart retainer deals that can be in excess of 300% of trailing 12-month production.
Instead of simply looking just at that bonus, the white paper suggests advisors should dig deeper and think about tax implications, says Mindy Diamond, president of Diamond Consultants, who was quoted in the white paper. See: Top breakaway panel schools RIAs on how to create a cushier deal for financial advisors than a wirehouse
"[Long-range tax benefit] is just not typically a topic that advisors think a lot about and it's not as obvious," says Diamond. "It's a smart analysis. This is giving advisors all of the metrics to think about. They're showing advisors here are the economics and part of being independent is absolutely taking into account tax implications and they're preferential."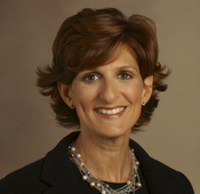 Mindy Diamond: Part of being independent
is absolutely taking into account tax
implications and they're preferential.
Getting advisors to think about topics that are often downplayed is a smart move by Fidelity, says John Furey, president of Advisor Growth Strategies, LLC. "I don't think the vast majority of advisors look at estate planning taxes when they're thinking of going independent," he says. "[They] get sold on a model and don't think about these things. It's not what you make annually but what you keep from a tax-perspective. It's about how you structure your business."
Cart before the horse
But Tim Oden, senior managing director of business development for Schwab Advisor Services believes that although tax implications important, they are not paramount in making the decision to go independent.
"I don't know anyone who would think of making the move because of tax implications,' he says.
He points out that advisors typically want to go independent because they feel restricted in the wirehouse environment and feel they can grow their business better under their own terms.

Tim Oden: There's nothing wrong talking
about taxes, but to me it's
the cart before the horse.
"There's nothing wrong talking about taxes, but to me it's the cart before the horse. The issue of compensation is important but it's not a huge driver for advisors."
Attractive tax benefits
Fidelity's white paper canvasses a variety of business models advisors need to consider if they want to become independent and each one can influence the team's tax situation dramatically.
For instance, wirehouse advisors are typically considered employees for federal and state income tax purposes. As such, earnings are reported as compensation income and are subject to ordinary income tax rates plus the Federal Contributions Act (FICA).
RIA owners are generally considered self-employed and as such, not taxed under FICA. However, RIA owners are subject to the Self-Employment Contributions Act which is a tax for self-employed individuals.
The self-employment tax rate is typically higher than FICA – but the self-employment tax is applied to 92.35% of the firm's net earnings from self employment rather than 100% of the gross earnings as with the FICA tax.
In addition, because RIAs are self-employed they can make significant business-related deductions. Advisors in these situations can also capitalize on Simplified Employee Pension (SEP) or other retirement plans for the self-employed which can be an attractive benefit.
An owner of an RIA can also dispose of interest in the business at favorable long-term capital gains tax rates rather than an ordinary income tax rates, according to Robert Kester at Goodwin Procter, who is quoted in the paper.
Succession safety-net
Another advantage of owning an RIA as opposed to working for a wirehouse is that the principals can build value in a business entity that can be passed on to relatives, says Durbin.
It's typical for an RIA run by a partnership to include an agreement stating that in the event of the death of a partner, the other partners may buy the deceased partner's interest.
While there are no capital gains taxes, the value of the deceased advisor's interest in the RIA firm will be part of the advisor's taxable estate. In this case, it's possible to transfer the value of the business to a spouse estate-tax free, Kester says in the white paper.
However, if a wirehouse advisor dies, it's likely his or her clients would be passed on to other advisors in the company.
"It's not infrequent in a wirehouse setting to see individuals bring their children into the practice," Durbin says. "But If you get outside of the firm your children can have the benefit of your equity. Many people are passionate about making sure their kids are getting equity in the business."
Generally, advisors find their practice is worth more as an RIA that has a strong book of fee-based business rather than at a wirehouse.
Data from FP Transitions featured in the white paper shows that the value of independent advisory practices increased on average by 12.1% annually over a five-year period which ended at the second quarter of 2010.
The white paper also delves into the types of structures RIAs can choose to use including the two most popular choices – LLCs and S corporations.
The right destination
Durbin concedes that much of the analysis complex and says he hopes that advisors have questions when they read the white paper.
"It's complicated stuff but it's not complicated to us," he says. "It may seem elegant and easy to take a check and walk across the street, but we really think it's important to spend the time to get to the right destination. If they decide going independent isn't the right destination, we respect that."
---
Mentioned in this article:
---
---
Share your thoughts and opinions with the author or other readers.
Jeff Spears said:
June 7, 2011 — 7:20 PM UTC
Taxes, unconflicted platform and a succession plan are ALL great reasons to go independent, BUT the driving factor is usually an emotional externality that trumps reason.
---
---