Patrick Sweeny and David Connelly: In 1994, Pat and I felt we were very, very late to the game.
David Connelly and Patrick Sweeny were among the earliest group of breakaways. Turned off by the product-pushing wirehouse world, they set up their own advisory shop back in 1994, when platforms for such firms were more, er, rudimentary. Having learned the independent business the hard way, they shifted their focus to being a TAMP in 2002 — and that's when their assets went through the roof, from $50 million to $6.5 billion today.
They used various providers of passive investments until the late 1990s when they went to exclusive use of mutual funds from Santa Monica, Calif-based Dimensional Advisors. See: Dimensional Fund Advisors still has low RIA acceptance rate and stunning growth In the past year and a half they began opening the playing field and began to build ETF portfolios made up of products from Vanguard, State Street and BlackRock. See: Windhaven's success draws attention to emerging ETF managers
Symmetry uses Schwab Advisor Services and Trust Company of America as asset custodians. Symmetry is one of a handful of TAMPs that have gotten to critical mass with DFA, including Loring Ward. (See: Head-to-head: How one advisor went up against a giant of the retirement plan world and won ) and Buckingham Asset Management. See: Giant DFA customer puts young CEO in charge to execute ambitious national plan Symmetry has about 450 core advisor clients using its TAMP and about 10% of its assets are institutional.
Think you can follow Connelly and Sweeney to the good life by converting to a TAMP? Don't be so sure, they say.
Names: David Connelly, 45, and Patrick Sweeny, 49, founding partners of Symmetry Partners, LLC
Location: Glastonbury, Conn.
Years in business: Breakaway since 1994, TAMP since 2002
How did Symmetry get started?
Patrick Sweeny: David and I had worked together at Dean Witter (in Greenwich, Conn.). We became friends, and we both saw flaws in the wirehouse model. There was too much proprietary product, and we both became disenchanted with it.
David Connelly: One of the reasons we started our firm is that we were put into as much of a sales position as an advisory position. We started developing a common belief system about how clients should be served and how we should be investing.
We started researching passive investing. In wirehouses that's heresy: Their whole value proposition is being able to predict markets in the future. What motivated us the most was that the technology was just starting to come around where we could actually leave Dean Witter and function as advisors without the support of a big firm behind us. We talked to Schwab and Fidelity, which both had the beginnings of platforms, and we still do business with both of them today.
So you guys were proto-breakaways?
DC: It's funny: In 1994, Pat and I felt we were very, very late to the game. "Everyone's already doing this,"
we thought.
PS: From 1994 to 2001 we were a financial planning firm. We had to learn what we teach other advisors today. In 2002 we started working with one or two local independent broker-dealers. We didn't really know what a turnkey asset management program was, but that's what they referred to us as. We very quickly grew to have a number of broker-dealers because there are very few firms in our space.
DC: It was also a matter of the environment. Coming out of the Internet debacle [of the early 2000s], advisors were really wondering what to do. They'd watched clients' portfolios get disintegrated. We had this opportunity to go out and tell our story, and we had advisers who said: "I've never heard anything like this, but it's what I've been looking for."
We have three areas: first, our investment philosophy. Our advisors need solutions for portfolios to match their different client needs. The second thing we do is two-fold and includes technology and operations. Our back-office staff is here to transfer accounts, deposits, trade, client transfers, et cetera and our technical component provides the advisor the ability to log in and look at client statements and performance and build proposals or quarterly reports. Third, and lastly, is our sales and marketing teams, designed to help advisors target, acquire and retain clients. With our sales and marketing teams, we don't say, we do!
Another area, which is the most recent, is something we've really put a lot of resources into: Building a business philosophy and a way to get an advisor to integrate our whole investment philosophy and business philosophy into their practice so they can become more efficient and deliver a better client experience.
One of the things we found after 2008 is that advisors are struggling with what their value is. They turned to us and said, "Can you help with this?" We have an new department within the firm called the Advisor Services Group. Their entire job is to help advisors analyze their businesses' strengths and weaknesses.
We help advisors articulate their value to the client, and then [teach them] how to actually deliver on that promise. We tell advisors, "Here's what you've got to do," but advisors are typically one or two people, so we actually help them do it.
It seems like life is good as a TAMP. Why haven't more advisory firms followed your lead?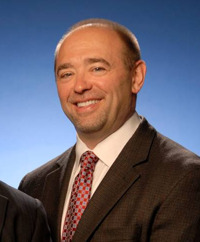 David Connelly: We did some simple
back-of-the-napkin math and said, 'My God,
we have to have some incredible
success to make this work.' We're
partly smart and partly lucky.
PS: What we did, in hindsight, was a bit of a long shot. Today if you want to start a TAMP, you have to be funded by a VC or large parent company—you need an awful lot of capital to get it off the ground. You have to be willing to take no paychecks for quite some time and throw your heart and soul into it.
Something that's very unique about our firm is that the ownership structure is unchanged. We have no investment partner and no debt. We've been partners since the beginning.
DC: You have to be prepared to bet your entire firm on it. It's a very, very expensive operation to run, and all you need to do is have a little bad timing. In the beginning, we did some simple back-of-the-napkin math and said, "My God, we have to have some incredible success to make this work." We're partly smart and partly lucky.
Everything was out of cash flow. We never borrowed money ever. I always tell advisors, "You can't live right to your neck in this business." We knew that to survive and sustain the business, we had to be able to do it out of cash flow.
So how are you different from rival TAMPs?
PS: Most of the TAMPs out there—SEI Advisor Network, Brinker, folks like that—offer first and foremost account management strategies. The first differentiator is our investment philosophy: We believe a passive philosophy is in most investors' best interests. Passive strategies are all we offer; we're heavily invested in that, and we're one of the few places that advisors can find it.

Patrick Sweeny: Passive strategies are all
we offer; we're heavily invested in
that, and we're one of the
few places that advisors can find
it.
Secondly, we're really looking for like-minded advisors, not just any advisors. That differentiates us very much.
DC: We're really more focused, with one philosophy with multiple ways to develop it depending on clients' needs. We're probably the only manager where I can tell you what my portfolio's going to look like next year.
What do you see as the firm's biggest challenges?
DC: We've launched the Advisor Services Group and built it out over two years. The big challenge for us going forward is getting advisors that do business with us, and the advisory community in general, really understanding what the system is about. In the past it was, "You do passive portfolios." We're trying to get the word out and say, "Take more time to really learn what we can do for your business now."
---
---
Mentioned in this article:
---
---
---