LPL Financial confirms that Akellian hire means big plans for its clearing services
The firm is eying fellow IBDs as customers and it aims to gain footing with Pershing and NFS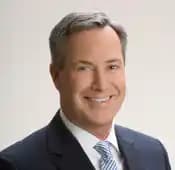 Jon Eaton: We think there's much more than a niche; we think we have a better solution.
---
---
Mentioned in this article:
LPL Financial
RIA-Friendly Broker-Dealer, RIA Welcoming Breakaways, Advisory Firm
Top Executive: Dan Arnold
---
---
---
Stephen Winks
The advantage LPL has relative to today's custodians is the custody business stops at the waters edge when it comes to supporting advisory services and the fiduciary standing of the brokers and advisers they serve. Essentially the custiody business as it is structured today only supports brokers. Thus the LPL opportunity is to provide the same advisory services support for fiduciary standing through its custody business that it provides its advisers. This preempts every custody firm in the business today which do not support fiduciary standing in tangible quantifiable ways for fear of being prescriptive in their support which would incur fiduciary liability. LPL already must manage fiduciary liability, so by extending the support of fiduciary standing to its custody business—it gains a massive competitive edge, presuming it supports expert fiduciary standing.
The support of expert fiduciary standing takes the form of (a) an expert prudent investment process (asset/liability study, investment policy, portfolio construction, monitoring and management) authenticated by statutory documentation confirmed by expert opinion letters which makes advice safe, with a means to prove fiduciary standing, for each of the ten major market segments advisers serve, (b) advanced technology in support of continuous comprehensive counsel and transparency in cost and compensation required for fiduciary standing, (c) work flow management tied to a functional division of labor (Adviser, CAO, CIO) which makes advice scalable, easy to execute and manage as a business enterprise, (d) conflict of interest management, not just disclosure which perpetuates conflicts, so that it is literally possible to act in the client's best interest and (e) expert advisory services support for each of the ten major market segments advisers serve.
Importantly, LPL can make expert fiduciary standing safe, scalable, easy to execute and manage. Depending on how it designs portfolio construction, LPL can foster fiduciary standing less expensively than a packaged retail product which is neither transparent nor client specific, while giving the adviser a significant increase in compensation.
Should anyone be paying attention? You bet they should because LPL can put into play innovations that are culturally difficult for todays custodians to even discuss which would materially change and render the conventional custody business obsolete based on both value and price.
The size of the opportunity is a function of the innovation advanced. If it is just another custody platform, there is no significance. If expert advisory services in support of fiduciary standing is integrated into a custody model—it is a game changer, especially for small b/ds that do not have the scale, intellectual and financial capital and business accumen to execute. LPL will own a significant slice of the industry that has an enlightened self interest to act in the consumer's best interest.
Importantly, cost structure will become a major consideration and our largest wirehouses will have to defend the value proposition and associated cost and adviser compensation they bring to the table. With the right innovations, LPL can make its much larger competitors high cost low value added competitors. Similarily, other custodians can certainly follow suite, but none have the scale of the existing LPL b/d to leverage off of, so LPL has a massive cost and potentially value advantage.
SCW