Scott Slater: This is something that any firm who wants to grow needs to confront.
Schwab Advisor Services has just launched a program that embraces a controversial process that some RIAs have called cherry-picking, cream-skimming, counterproductive or just plain mean.
Client segmentation, the practice in question, involves cutting loose less profitable clients or changing service models so top clients receive more attention than their asset-challenged counterparts.
Too often, practice management consultants say, advisors open their doors accepting all clients – regardless of their assets. But as the firm gets larger they discover working with these smaller clients is limiting their growth potential.
In its new program, Schwab will offer specific tools to help advisors closely evaluate their firm and decide if they should dump some clients – or at least slash service to them – in order to concentrate on prime clients.
A question of efficiency
Schwab is adamant that they're not encouraging advisors to cherry-pick clients, but are instead are offering real solutions so advisors can better understand their clients and determine if they want to make any changes.
"We're not advocating one thing over another," says Scott Slater, managing director of business consulting. "What we're trying to do is help firms understand how to make every client relationship a profitable relationship. This is something that any firm that wants to grow needs to confront. An advisor can do an excellent job of serving every client they want to serve, we just want them to be more efficient."
Separate not equal
This is not thinking that flies with Carroll "Bill" Hayes Jr. principal of Charles Carroll Financial Partners, who believes all clients should be offered the same level of services – regardless of assets.
"Segmenting clients is a bad idea," he says. "There are times when technology can help you but stuffing clients into drawers or 'segments' doesn't make sense in a business built on trust."
But Laura Kogen, a San Francisco-based practice management consultant with Fiduciary Access, LLC says she believes that this type of commentary tends to come from advisors that run smaller practices.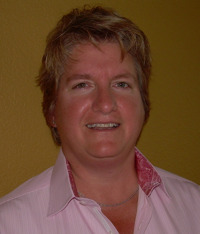 Laura Kogen: This is capitalism; it's
okay to have a profit.
"You're not going to hear that kind of commentary from a $1 billion firm. They see it as a business and not a practice."
Hayes has 40 clients and manages more than $30 million in assets but believes that if he had more he'd also give clients the same services.
Fiduciary alert
Too often, he says the problem is advisors take on more clients that they can effectively service.
He goes as far to argue that an advisor might not be fulfilling their fiduciary duty by not offering all of the same services to bottom-tier clients.
"When you start grouping them based on revenue, then the idea of a fiduciary standard goes away and you're more concerned about the revenue than you are the client," he says.
Kogen says that bringing fiduciary considerations into the conversation is a "non-starter." "There's a big difference between being a fiduciary and being a nonprofit. This is capitalism; it's OK to have a profit."
Grouping clients
Kogen says RIAs don't necessarily need to shed "unprofitable" clients. Instead, advisors need to create groups of clients in the practice and that helps the RIA learn how much it costs to serve each client as well as how profitable certain groups of clients can be to the firm.
"If you have pro bono clients, that's OK, but call them that."
Giving clients what they need
For its part, Schwab decided to spearhead the eight-week program, "Managing Client Profitability" because it wanted to help advisors run their practices more productively and effectively and ultimately grow them more quickly.
So far, more than 100 RIAs have completed the program, and by the end of the year, Slater estimates 200 will have completed it.
Slater says that the biggest part of the program is giving advisors concrete tools to learn about their firm's profitability. For instance, Schwab's 2010 RIA Benchmarking study shows that 7% of an RIA's firm's clients account for 38% of firm revenue on average.
In the program, Schwab offers proven practices from its own best-managed firms, includes an introductory webcast, in-person workshop and follow-up meetings with a Schwab consultant who offers one-on-one advice to the advisors.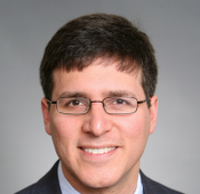 David Canter says that Fidelity is
not placing high emphasis on client
segmentation.
By pinpointing an advisor's most profitable clients, Schwab can help advisors determine if they should begin to offer fewer services for some clients while at the same time offering more services for other clients, Slater says. He points out that a smaller client in most cases doesn't need the same types of services and products as a larger clients.
"You don't want to over serve clients who aren't paying you," he says. "Try to give them what they need. In the end, I think everyone is happier that way."
Business growth more important
While segmenting clients is important, David Canter, executive vice president of practice management and consulting with Fidelity investments, says advisors tell him that growing their business is more important.
"Segmenting clients is not an area we're placing as our highest level of emphasis right now," he says. "Our clients are telling us they want to grow their businesses."
Indeed, Fidelity is emphasizing marketing these days. See: Fidelity steps up effort to bestow its marketing magic on RIAs
But Canter agrees that RIAs who do evaluate their firms carefully and thoughtfully can often change the service models they use with clients and ultimately grow the business more quickly as well.
Dividing up clients' services
There's no question that it's hard to segment clients, but advisor Lauren Lindsay with Personal Financial Advisors says her RIA is committed to tackling this chore. They recently began the Schwab training and are hoping to divvy up their 180 clients in more specific categories. In the past, she says they placed clients in groups of A, B and C based on assets. A clients would get more services than B or C clients.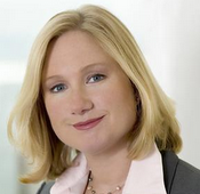 Lauren Lindsay recently placed clients in
groups of A, B and C
based on assets. A clients would
get more services than B or
C clients.
Having completed Schwab's program, she says her firm has gotten new ideas and is trying to expand the groups to more criteria than just assets. For instance, Lindsay says clients who are children of their top clients may get added services.
Likewise, Lindsay notes that a less-flush client who gives lots of referrals should also be given added services such as phone calls, and various meetings.
Personal Financial Advisors firm manages $90 million in assets.
Differing assets, differing services
Advisor Rob Siegmann, chief operating officer and senior advisor of Cincinnati-based Financial Management Group says his firm segments clients in two groups right now. For clients with less than $500,000 in assets, they offer investment-only services. For clients with $500,000 in assets or more, his firm gives tailored holistic financial planning and investment management strategies.
Still, Siegmann's discovered that he needs to divide clients into more groups. For instance, advisors are spending so much time working with the clients with $500,000 in assets that he feels they're not offering the amount of attention they'd like to give to their top clients with $5 million in assets or so.
"Where we've fallen short is we haven't defined any different service levels for the $5 million client compared to the $500,000 client," he says. Right now, we're giving too much to the $500,000 client and we're not delivering enough to that $5 million client and we want to knock his socks off."
Financial Management Group's firm manages $205 million in assets and has 250 clients with the average client having less than $1 million in assets. Siegmann says he intends to take the Schwab course later this year to help his business run more effectively.
---
---
---
Frederick Van Den Abbeel
Interesting article but I'm not surprised. They're applying their competing retail branch metrics to their RIAs.
Schwab does the same on their RIA custody side providing enhanced services, special conference event invites, more resources to some RIAs and not for others (i.e. Call Center versus Dedicated Relationship Manager). On their retail side I believe not long ago a household was required to have a certain value to get some concessions, enhancements.
Makes me wonder how much they value each firm if certain services are for their defined 'elite' – might make it difficult for the less elite to grow their business simply because "those tools aren't available for you" or "sorry, your not invited…"
Dave Welling
This is rational vs. emotional question. Rationally, it is sound business practice to understand firm and client profitability and to focus on clients you can serve the best. For smaller advisory practices this often means one "segment" (per Laura's point). For larger firms with more clients (and more diversity) segmentation makes complete business sense. The emotional story is different. Smaller clients (assets not height!) are often accomodation accounts or long time relationships that helped the advisor get started and cost very little to serve. Most advisors seem to equate segementation with "doing less or providing lower service" with small clients. In a relationship business it makes no sense (rationally or emotionally) to provide these clients "less". But in true segmentation, less really isn't the point. The first priority is understanding your firm's economics and cost to serve. If it's out of line then there may be a variety of root causes or solutions – including segmenting. True segmentation has multiple dimesions – value of relationship vs. cost to serve, future growth potential (lifetime value) and most importantly – client need. Segmentation may make sense if you have lots of clients, clients with different needs and if you believe your firm economics are out of line. As for growth… growth is great, but in a high touch business with 70% of your costs in people if your client level economics are out of line you will end up just exacerbating the profitability challenge when you grow (translation… hire lots more people). Lastly, as with any practice management advice, each practice is different so the merits of all this guidance depend on your situation. What makes sense for one advisor may not make sense for you. That's what makes this fun!!
Elmer Rich III
The pushback to Schwab's logical recommendations is a symptom — not the problem. The problem is the marketing problem of a lack of a steady flow of new pre-qualified prospects and referrals to help replace clients that are lost or retired.
Both sides are right. Schwab's approach is sound. However, since most firms get new business haphazardly and have no effective business development or prospecting business practices in place, clients resigned may not be replaced.
Where Schwab and the firms have common ground is in establishing formal, on-going processes for business development. Addressing the problem and not just the symptoms.