Sunit Bhalla: I can log into my bank in seven keystrokes.
Nevin's Note: I've been wanting to write a definitive guide to running your practice on a Mac for a while now but couldn't find a firm to serve as a definitive test case. Fortunately, I met Sunit Bhalla at the T3 conference earlier this year. He spoke both at that gathering and at NAPFA's conference a few months later about running his practice on an Apple computer and both presentations were enthusiastically received. So I was happy to have the chance to talk at length with Bhalla about software efficiency and the logistics of running a purely Apple-based office.
Microsoft Windows has long been the default operating system for advisors, and indeed most of the business world. Apple products dominate the personal-use space. But thanks to cloud-based applications that can run anywhere along with wildly popular mobile Apple products – it's impossible to go to an advisor conference these days without noticing the sea of iPads – some speculate that advisors are beginning to think about Macs in the office. See: Advisor Tested: iPad proves ideal for advisors on-the-go; the surprise is the effect on clients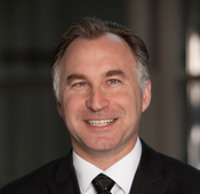 Michael Golaszewski: I definitely think Apple
is enjoying a 'halo effect' from
the success of its iPhone and
iPad products, both of which seem
to have a pretty good following
in the RIA community.
"I definitely think Apple is enjoying a 'halo effect' from the success of its iPhone and iPad products, both of which seem to have a pretty good following in the RIA community," says Michael Golaszewski, chief information and technology officer of Pershing Advisor Solutions, which has mobile versions of NetX360 for Apple and non-Apple mobile platforms. See: Advisor Tested: Top iPad apps for RIAs
"I'd bet that one or both of these products was the first introduction that many advisors had to Apple, and the great experience they had using them led them to try a Macintosh for the first time. My guess is that the ease of use, simplicity and relative safety of the OS X platform has led them to ask the next logical question: Can this product be used for the benefit of my practice?"
Golaszewski added: "Anybody who travels back and forth – whether it be to a client's home or an industry conference – can see the benefit of toting around something like a MacBook Air, which weighs next to nothing."
Cloud comfort zone
"I bought a MacBook Air in January this year to use when I present," says Bill Winterberg, a writer and former financial planner. "Most conferences want speakers to bring their own hardware, so I'm not going to lug around a traditional spinning hard-drive laptop and requisite brick AC power adaptor. As I started using [the Macbook Air] more and more I gradually became more comfortable with the Mac OS."
"The desirability of these form factors often creates a compelling enough case for an advisor to ask his IT guy how to integrate their usage into their business," says Golaszewski who was formerly a key tech exec for Schwab. See: A key Schwab web manager jumps cross country to Pershing.
But with most of the industry producing PC-only software, those IT guys didn't have much to say on the subject until fairly recently. Vendors focused only on Internet Explorer, and their products often were full of glitches when run on a Mac.
Newer web-based software is starting to change that, since it can usually be run on any web browser on any operating system, including mobile platforms.
"As more and more advisors opt to use web-based platforms like SalesForce, Albridge and Tamarac, the actual hardware platform becomes completely abstracted," says Golaszewski. "Once your practice is running 'in the cloud,' all you need is a web browser – and that can be on your phone, on your laptop or on your tablet."
Just one hoop
But there are still PC desktop-only apps that are impossible to dispense with. Luckily for Mac enthusiasts, Apple actually changed the underlying architecture of Macs a few years ago to be just like a PC, so you only have to jump through one hoop to run those Windows applications on your Mac desktop.
"Apple's switched to Intel processors in 2005 and the growing use of virtualization products like Parallels and VMware Fusion means that advisors can run both native OS X applications like Safari and Mail and PC software like Advent and NetX360 at the same time, on the same desktop, and share the data between each operating system," says Golaszewski. "In other words, advisors are able to run both the software they want to run and the software they need to run. It's the best of both worlds."
An Apple-user's tale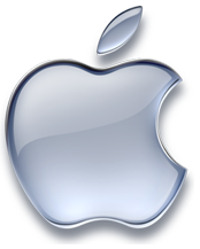 Bhalla says that when the
Apple users group on NAPFA debuted
a few weeks ago, 28 people
signed up the first day.
But the despite all its advantages, demand for Mac software makes up only a tiny segment of market share, according to industry vendors. The benefit of cloud-based software is more of a lucky side effect for Mac users, and I have yet to hear of a vendor contemplating making a native Mac desktop application.
Enter Sunit Bhalla, principal of OakTree Financial Planning in Fort Collins, Colo. He started his practice in 2008 with efficiency uppermost in his mind, and came up with an elaborate technology plan that he constantly improves and shares with advisors. "My goal is to stay small and use software to be efficient and scalable," Bhalla says.
Bhalla, who was a manager at HP until he switched to financial advising, initially used Mac at home to take pictures and make home movies and before he knew it, he wanted to use it for business. "I love the platform and the tools on a Mac, so I tried to stay with it," he says.
Despite speaking at T3 and NAPFA about how he makes use of the Mac, Bhalla is not one of those hardcore Apple acolytes you run into. He says he's just trying to help people be more efficient, and if someone is interested in the Apple platform he'll show them how he made it work.
Wealth management applications
Here are the core wealth management applications that Bhalla uses:
| | | |
| --- | --- | --- |
| Application | Function | How it works on a Mac |
| Black Diamond Performance Reporting | portfolio management | runs in a web browser |
| Redtail Technology | CRM | runs in a web browser |
| PreciceFP | client questionnaire | runs in a web browser |
| ByAllAccounts | account aggregation | runs in a web browser |
| MoneyGuidePro | financial planning | runs in a web browser |
| IPS AdvisorPro | IPS generation | runs in a web browser |
| FinaMetrica | risk tolerance | runs in a web browser |
| Microsoft Excel | fee calculation and rebalancing | native Mac desktop application |
| QuickBooks | accounting | native Mac desktop application |
| NetX360 | trading platform | Windows-only, requires VMware Fusion |
| LaserApp | form filing | Windows-only, requires VMware Fusion |
Productivity apps
By using VMware Fusion or its competitor, Parallels, Mac users can boot Windows at the same time as running Mac OS, without having to restart the computer. Pershing is currently working on a browser-based version of NetX360, which will eliminate Bhalla's need to run Windows for trading. Still, Bhalla says that he only needs to run his Windows emulator once every two weeks or so.
By carefully selecting applications that play well together, Bhalla has successfully avoided rekeying data almost entirely. It takes some strategy at the beginning, but he says it's worth it for the efficiency and, perhaps more importantly, to avoid making mistakes.
But Bhalla's tech-driven hyper-productivity goes far beyond these industry apps. In part that's because of Mac OS itself, which is power-user friendly, but Bhalla has searched out a long list of productivity apps to avoid time-consuming steps that most of us wouldn't even think to optimize.
Here are the Mac apps he's found useful for reducing keystrokes every minute of the workday:
| | | |
| --- | --- | --- |
| Application | Function | Price |
| 1Password | password management for quick login and better security | $40 |
| Things | to-do lists designed after David Allen's Getting Things Done philosophy | $50 |
| Dropbox | cloud storage and syncing files to multiple computers and mobile devices | freemium |
| LaunchBar | quick launching of applications with the keyboard | $35 |
| Reeder | RSS news reader | $10 |
| Instapaper | allows you to save articles to read later | free |
| SuperDuper! | entire system backup and recovery | freemium |
| TextExpander | save snippets that you type often like email addresses and insert them with a few keystrokes | $35 |
| PDFPenPro | PDF editor | $100 |
| Neu | create and open new documents with a right click | $10 |
| DefaultFolderX | speed up the process of choosing where to save documents | $35 |
| MondoMouse | move windows around faster | $15 |
| Witch | fast application switching with the keyboard | $14 |
| Divvy | fast window manipulation with the keyboard | $14 |
| Growl | system-wide notification system that many applications use to post updates to user's screen | free |
| Mail Act-On | power-user shortcuts for Apple Mail | $25 |
| Evernote | massive note-taking app that syncs with many devices | free |
| Caffeine | keeps your computer from falling asleep when you don't want it to | free |
| OmniDiskSweeper | finds big useless files to delete | free |
| Scrivener | mondo app for keeping resources together on writing projects | $45 |
| VMware Fusion | run windows at the same time as OS X | $80 |
| XMind | mind mapping | freemium |
| DiskWarrior | system backup and restore | $100 |
| GoToMeeting | online meeting screen share | varies |
| LogMeIn Ignition | access your desktop computer from your mobile device | freemium |
Downloading all of these at once would surely be overkill. Bhalla shares the list so that others can speed up the points in their workflow that are the worst for them. I'm constantly plugging in and out of an external monitor, so Divvy is a huge headache saver, since Macs don't really have a simple way to maximize windows quickly.
But Bhalla is streamlined beyond belief. "I can log into my bank in seven keystrokes," he laughs.
Backup, backup, backup
One of the most important tech moves, according to Bhalla, is backup.
"I probably do more than needed, but the process is very automated except for my SuperDuper backups," he says. "Dropbox backs up all my documents offsite, and I use a Time Capsule at my office to back up all my files every hour. These backups happen in the background so I don't really notice them when they occur.
Bhalla is referring to the better-known Apple backup services.
"I do a SuperDuper bootable backup every week; it takes about 20 to 30 minutes over the Firewire 800 connection. I have two drives for bootable backups. One is at most one week old and the other may be two weeks old. I rotate them through my home and office.
"Using Dropbox for all my documents really came in handy last year when my old laptop died, says Bhalla. "I bought a new laptop and I was back up and fully running within a few hours. This was also made easier since I store all my software licenses in 1Password, I could easily download software from different websites and then enable the software with my licenses. And Dropbox automatically downloaded all my documents."
Another core philosophy Bhalla shares with advisors seeking technology advice is to invest in platforms that you plan to stick with for a long time. "Migrating lots of data from an old system to a new system can be a big time waster," he says.
Nothing's perfect
Although Macs are known for starting up and shutting down quickly, not needing any virus protection software and generally being more stable than Windows systems, they are far from perfect. I always have to laugh when a skeptical friend catches me hard-rebooting my supposedly crash-proof MacBook Pro.
In fact, part of the way though Bhalla's demo of software for me, Pages (the Apple equivalent of Word) stopped responding. We joked about it, but in the end OS X's force-quit feature was quickly successful – a feature that does out-perform the dreaded control-alt-delete procedure on WIndows machines by a long shot in the long run.
---
---
Mentioned in this article:
---
---
---
http://device.vv.si/user/carpinteyrokha/
The Apple iPad might be synchronized with a Pc or simply a Mac, even though it's got inbuilt mono speakers. Its structure is wonderful for the reason that of its slim mother nature that has a thickness of 0.five inches and comparatively gentle body weight of about one.5 pounds. Its back again is surely an aluminum situation and it looks the element.
http://www.baggetta.lfchosting.com/fpdb/_vti_cnf/s
Amazon . com is basically a very best reward for anyone entrepreneurs who've his on-line webstore. Simply because Amazon . com may be the earth most effective and huge on-line platform for business. Entrepreneur usually searches new ways so which they enhance their products market, this is often win the half fight to operate the successful business. As well as for this you will need to sector your internet site very popular websites appointments together with your webstore. Everybody recognizes that attraction catch the fascination and on top of that it encourage exceptional site visitors to go to and in this article Amazon . com webstore style services will allow you to develop amazing webstore. In todayss era on the web on the web presence is essential ,it increase the traffic to your Webstore.