Kristin Gibson: Clients will really force your hand out of fear.
For now, advisors and bond king Bill Gross are on the same page as they urge investors to steer clear of bonds, but they just can't seem to convince wealthy clients.
Jittery rich clients are still eager to stash their money in something safe like U.S. Treasury bonds. But Gross, Pimco's co-chief investment officer who runs Pimco Total Return Fund from Newport Beach, Calif., recently trashed bonds to advisors in Chicago at Morningstar's conference earlier this month. See: Bill Gross wows advisors at Morningstar conference, but not with good news
There's a clear flight to perceived safety among investors but advisors are trying to persuade their clients that in this financial climate, the safe haven of bonds no longer exists and that equities are the way to go.
"There is a disconnect between advisors and clients which has to do with the role of advisors helping clients stay away from the herd mentality," says Gail Graham, an executive vice president at Fidelity Institutional Wealth Services, the firm's RIA custody unit.
Disconnect
Last week, Fidelity Investments and Russell Investments both issued studies showing advisors are trying to guide clients into stocks – without much success. Both studies show that advisors are more optimistic about equities and the future performance of the stock market than investors.
Fidelity's analysis of more than 1,000 households with investable assets of $1 million, excluding workplace retirement accounts and real estate holdings, and a study of 1,046 advisors showed millionaires more strongly favor fixed-income investments as compared with advisors. It's no surprise the two groups also differ on international/emerging markets with 44% of advisors wanting a heavier weighting of international/emerging markets versus 26% for millionaires.
The Russell study of nearly 450 advisors also showed that 76% of advisors are optimistic about capital markets for the next three years but report just 29% of their clients share the same optimism.
Wealthy need sleep
Wealthy investors of Tiger 21, a peer-to-peer learning group which has been around since 1999 as a high-end investment club for entrepreneurs whose average investable assets hovers around $60 million in assets, has shifted its strategies to become more conservative as well.
Member Jonathan L. Kempner, says his group is more interested in a proven track record than in short-term returns.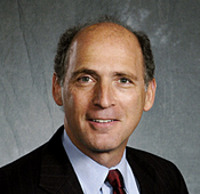 Jonathan Kempner: Members prefer to sleep
well versus eat well.
In fact, analysis of Tiger 21 members from the first quarter of 2011 shows some dramatic changes from previous quarters. For instance, investors had 17% on average in cash which is an all-time high. It was at 11% a year ago and 9% in the first quarter of 2009.
Tiger 21 members also reduced their investments in hedge funds and allocation now stands at 7%, the lowest since the third quarter of 2009. At the end of first quarter 2010, the allocation was at 11%. Since then, there has been a steady decline.
Allocations to real estate also saw a modest decline at the end of the first quarter at 19% as opposed to 26% a year ago.
It's evident that these wealthy investors prefer a more conservative investment strategy, says Kempner in an e-mail. "Members prefer to sleep well versus eat well – you see this in their generally more conservative allocations – greater cash holdings, less public equities, more private equity, more commercial real estate than their cohort."
Fear factor
Because it's clear that investors are stuck on safe investments, the challenge for advisors is how to approach clients and try to educate them on the facts and persuade them to make the most logical decision, Graham says.
"There are moments of truth in every relationship between an advisor and a client," Graham says. "It's exactly the moment when the client needs the advisor the most. But these are very tough moments and there are clients who will really force your hand out of fear."
It's crystal clear that advisors have a hard task of trying to persuade their clients to get into stocks and equities and in some cases, it's a fruitless conversation says Kristin Gibson, director of strategic distribution partnerships for Russell Investments.
"We're hearing that investors are more gun shy than they've been before," she says. "I think advisors are going to have to be patient and start clients out more conservatively than they'd normally recommend."
Tackling clients
Alan Moore, a financial planning analyst with Kahler Financial Group, whose RIA has about $130 million in assets, says sometimes the victories are small in nature. Convincing jittery clients who wanted to put $5 million in cash to put 60% in an equity strategy which includes alternative investments is a huge success.
"People believe that fixed income is the safe way to go," he says. "You'd expect people to get used to volatility and they just don't."
He also points out that from a behavioral finance perspective, investors who lose $1 need to gain $2 in return to feel better about themselves. At this point, many investors have recouped their losses but haven't gained much additional financial ground and that causes them to feel even more stressed out.
Spooked
Advisors shouldn't be surprised by gun shy clients, says Thomas Muldowney, an advisor with Savant Capital Management Inc. in Rockford, Ill. It's just human nature, he says.
"While things were good, they put all of their trust and all of their money in the market and the market blew up in their face. Their reaction…when the market trembles, they get scared and want to be left alone until the market stabilizes. When times were good in 2007, they should have been scared. Now, the market trembles and they are spooked," he says.
The right advisor can explain to clients why they need to stay invested in equities, Muldowney says.
"The environment went through tumult in 2008 and 2009, but other than a deep and painful correction, the environment has not changed."
---
---
Mentioned in this article:
---
---
---
Elmer Rich III
This is a huge, growing problem and threat to advisors — clients engaging in self-harming investment behavior. Brain science and the advanced social sciences have PROVEN that our instincts, reactions and emotions are unerringly bad guides to long-term investing and protecting our own assets. The same is true for professionals as well.
All professionals, including attorneys, accounts and doctors now face this same critical problem: – The client (patient) does not follow the best professional advice – The client insists, often, on doing the opposite recommended by the professional (as this article points out) – Based only on some current emotional moods — mainly fear – However, when and if bad results happen, the advisor is blamed and sometimes sued
So the advisor ends up in legal jeopardy because of client's "irrational," usually fear-driven, behaviors. As clients age both their susceptibility to these mistakes and self-harming investment behaviors and the consequences get worse.
In fact, there are ways to address these behaviors and the psychology driving them. We can learn from other professions. We post on this topic regularly. As marketers, we have studied this problem for years and are experts in the topic. It complicated but remedial action can be taken by advisors. Here are some recent posts on the topic:
"Can One Bad Investment Experience Cause Lifetime PTSD and Scaring? Sometimes" —http://wp.me/p167Bf-9P
"Why Smart People Defend Bad Ideas" — http://wp.me/pXvvI-ac