Three happenings in the RIA world right now
The Innovative Alternative Strategies conference kicks off; United Capital brings aboard two high-level women advisors; and Ron Rhoades finally gets recognized for his efforts
Stacey Lau Welsh gave up her investment banking career to manage wealth. 'I can work hard and sleep in my own bed.'
The Innovative Alternative Strategies conference kicked off yesterday from the relatively intimate confines of the Palmer House in Chicago.
The event's attendees include 600 subscribers to Financial Advisor and Private Wealth magazines, including financial advisors, RIAs, independent and wirehouse reps, private bankers, trust officers and family offices. This is a jump of 40%, or about 240 attendees, from last year's inaugural event. There are 75 exhibitors this year, up from 40 last year.
Yesterday Jeffrey Gundlach, CEO and chief investment strategist for DoubleLine Capital, was the featured speaker. Like virtually all conference speakers we've followed lately, he's neither a stock nor a bond bull. See: Bill Gross wows advisors at Morningstar conference, but not with good news.
"There was some doom and gloom in there but [Gundlach] also had some doomsday solutions like natural gas, fine art, gold and actual dollars," said David Smith, group publisher for Financial Advisor and Private Wealth. Smith added that he planned to call his wife to let her know that she was vindicated for advocating that they stash some greenbacks away as a means of hedging disaster.
The featured speakers today are former chief investment strategist for Merrill Lynch, Richard Bernstein, and Elliot S. Weissbluth, CEO of High Tower. Lisa Shidler will cover their speeches for RIABiz. Look for articles over the next couple of days.
Cherchez les femmes
United Capital of San Francisco has hired two top women advisors in seven months in a bid to capture the business of female entrepreneurs and women in the process of a divorce in the Bay Area.
The division of United Capital Financial Advisers LLC of Newport Beach, Calif. recently hired Laura Chernova as a senior wealth advisor. Chernova brings 17 years of industry wide experience to help her clients with their wealth management and planning needs.
"Being an investment banker is very difficult because you're in a plane 80% of the time. I said [that as an advisor] I can work hard and sleep in my own bed."
United Capital of San Francisco's managing director Kelly Trevethan says he is following a deliberate path in hiring women. He sees women executives from local companies like Gymboree and LinkedIn that are seeking a higher level of counsel.
"We think that's an underserved area," Trevethan says.
The business end of divorce
The opportunity is especially rich in the area of divorcing women, says Welsh, who is a certified divorce specialist as well as a Certified Public Accountant. She also earned her MBA from the University of Chicago Booth School of Business.
Welsh became aware of the potential of divorce specialists when she was divorced in 2006 and experienced firsthand how inexpert lawyers could be in handling the quantitative aspects of the transaction – something Welsh was comfortable with from spending 10 years as an investment banker with Citigroup, where she executed several billion dollars of structured real estate finance deals.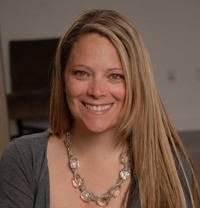 Chernova formerly worked for both StanCorp
Investment Advisers and Wetherby Asset Management.
"It's not rocket science but there are few people who are adept at negotiating a business deal…A divorce is often the biggest financial transaction of your life," she says.
Trevethan says that his practice has recently had four divorcees among its regular clientele. Welsh says she started off her practice with about 20% of the business coming from divorce-related assets and that amount climbed to more like 70% in short order. "The referrals come in so much faster. It's money in motion. [Divorcing women] don't want to use the advisor their husband used," she says.
Still, Welsh allows that handling divorcees isn't for everyone. There is a huge upfront investment in time debriefing and advising the client and the payoff comes down the road. It's a rhythm of hard work and delayed-but-rewarding compensation that investment banking also prepared her for, she adds.
Chernova began her wealth management career in 1994 at Wetherby Asset Management when it only had four employees and managed about $90 million of assets. It grew to over 45 employees with nearly $2 billion of assets under management while she was there, according to a United Capital release. Chernova then joined StanCorp Investment Advisers and successfully managed a client base of 70 clients. Chernova is a graduate of the University of California at Davis.
Welsh says she was able to bring some but not as many clients as she'd like from Sanford C. Bernstein and BNY Mellon because they were clients of the firm rather than hers.
One-man think tank
The Committee for the Fiduciary Standard made Ron A. Rhoades the first recipient of its Tamar Frankel Fiduciary of the Year award for altering the course of the fiduciary discussion in Washington (Tamar Frankel, 86, is the Michaels Faculty Research Scholar and Professor of Law at the Boston University School of Law.)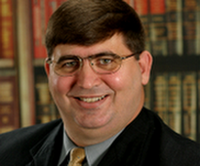 Ron Rhoades is finally being recognized
for being a one-man think tank.
"He's in a category of his own almost," says Knut A. Rostad, chairman of the Committee, and Regulatory and Compliance officer at RIA Rembert Pendleton Jackson.
Rhoades is known for his straddling the worlds of academia, advocacy and RIAs, working as chief compliance officer at Joseph Capital Management. The RIABiz columnist, advisor and soon-to-be State University of New York at Alfred State professor who goes by the tagline of the One-Man Think Tank when he writes for this publication. He will teach students in the financial planning program.
The only thing that stood between Rhoades and the award was the fact that he serves on the advisory board of the Committee for the Fiduciary Standard. Rostad allows that there was some debate on the matter. The committee eventually decided only to exclude members of its own steering committee. For more on what makes Rhoades an exceptional candidate, see: Ron Rhoades is a lawyer and RIA with no back-down; the VA industry is finding that out in a hurry.
Frankel was informed of The Committee's choice and was pleased by its selection, Rostad adds.
Here are a handful of Ron's columns that captured considerable attention:
Brooke's Note: I will be in San Francisco for an RIA event being held today by Pershing Advisor Solutions. Mark Tibergien of Pershing and Dan Inveen of FA Insight will both be there and I hope to furnish a report.
---
---
Mentioned in this article:
---
---
---