Joe Duran: "When [my wife and I] are having an argument, my goals and dreams are adapting right there.
Brooke's Note: On Friday I traveled into San Francisco for a chance to meet up with Joe Duran, who had recently made news by releasing a white paper predicting the extinction of classic RIA practices. I hoped to follow that train of thought. Unexpectedly, however, I found myself with the unique chance to observe a powerhouse of the financial advisory business sit on the other side of the desk, getting counsel from a high-net-worth advisor from his own firm on how best to move forward with his personal finances and life. Duran believes his company has come up with a revolutionary method for evaluating the needs and goals of couples that can easily be replicated.
On a gleaming San Francisco summer morning, an attractive, well-heeled couple, he in glasses and a suit and she in stylish white slacks, took the elevator to the 18th floor of Spear Tower. The Los Angeles residents strode into their RIA's office at 9 a.m. and made themselves comfortable in a conference room whose windows commanded a sweeping view of the blue waters of the Bay.
Joe Duran, 43, CEO of Newport Beach-based United Capital Financial Partners, that advises about $13 billion of assets, and his wife Jen were there to meet with advisor Kelly Trevethan, managing director of United Capital of San Francisco.
Trevethan's goal was to help the ultra-affluent couple work through their hopes and fears on the way to amending their financial plan using a new method developed over months at the corporate level of United Capital.
Pick a card…
At the heart of the process are decks of flash cards, each containing a different goal and value. One deck is given to each spouse who then orders the cards in terms of priority. Then they share the results with one another. "It's like 'The Newlywed Game,'" says Duran. He adds: "You'll have a spat if you don't have a moderator in the room."
The magic of the cards is that it empowers both spouses to express their views in the meeting, says Trevethan, whose practice advises about $500 million and has been Duran's advisor for 18 years.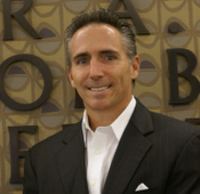 Kelly Trevethan: [Often] you often get
a husband who is an 'alpha'
who cuts off his wife the
second she opens her mouth.
"[Often] you often get a husband who is an 'alpha' who cuts off his wife the second she opens her mouth," he says.
Using the information gleaned in the session, it's then up to the United Capital advisor, using software developed by the company, to crunch the numbers and implement a plan.
Replicable appraisals
Duran recently made news by predicting the imminent extinction of the classic RIA practice. He believes bigger, better organized, technologically savvy companies will supplant the model. See: Why Joe Duran believes that classic RIA firms face extinction
One way Duran is adapting to this sea change is by creating what he believes is an effective, replicable process of debriefing a couple and then coming up with an actionable analysis that reflects the couple's needs and values. Using his business partner as an advisor, Duran is road testing the method with Trevethan, using himself and his wife as guinea pigs. Among other things, the 18-year married couple plan had not amended its planning since they had had their third child.
United Capital has already conducted several hundred of these client appraisals in the last few months and hopes to have completed 3,000 by year's end. The firm charges $3,500 for a session (partners pay just $500) and believes this method will attract and retain clients in addition to broadening the revenue base.
Eminently scalable
"In 30 minutes, I can teach what Kelly is doing," Duran said. "It's eminently scalable….It's going to change the way the industry works. [Customers] won't go back to an old-school investment advisor and they certainly won't go back to a wirehouse and have products slammed down their throat."
When I spoke to Jen Duran after the couple had exited the conference room, she said that the United Capital card system had uncovered an interesting finding: Her husband's biggest driver in life is "fear" and hers is "happiness."
This dramatic difference in life approaches manifested itself immediately as one of Trevethan's administrative assistants reminded Duran that he had just 10 minutes to get across San Francisco's financial district to meet with Schwab executives.
The concerned expression on his face indicated that Duran had no intention of being late to meet executives of the big RIA custodian. Yet, he also didn't want to cut off our interview in midstream.
Duran invited me along and off we went, hailing a cab to his meeting at Kearny and Post streets. We might have been one minute late.
Custodial relationships
Along the way, I asked about the nature of United Capital's relationship with Schwab Advisor Services and other asset custodians. Duran's company keeps the bulk of its $13 billion of assets under advisement with Fidelity.
Duran allows that one big factor is that Fidelity offers more competitive pricing than other custodians. But he also likes how Fidelity approaches his company as an enterprise.
"They are very much a B-to-B (business to business-oriented company) and Schwab is sometimes a B-to-B and sometimes a B-to-C (business to consumer)."
Duran declined to elaborate about how these approaches manifest themselves other than to say that Fidelity representatives work closely on issues with people at his company.
"We do more business than our competitors with larger clients and are well represented with all consolidators. We pride ourselves on customization that meets the client's needs," said Susan Forman, spokeswoman for Schwab.
As Duran ramps up his company's growth toward an initial public offering and assets under advisement of $50 billion or more, he'll continue to look for partners that aid in the goal of customization.
Dreams adapting
Reflecting on the process he and his wife had just undergone, Duran allowed that the most important goals in life may be family-related and need constant monitoring because of their fluid nature.
"When [my wife and I] are having an argument, my goals and dreams are adapting right there," he says.
The meeting he and Jen had just had with Trevethan was already bearing fruit. Once he acknowledged the greater importance of family interests, a lingering question was resolved.
"Why are we having a debate about whether to go to Italy for nine or 11 days?" he asked.
Joe had felt nine days was prudent and Jen had pushed for a longer stay.
Clearly, Jen's itinerary was going to prevail.
Editor's Note: An earlier version of this article specified the amount of assets held by United Capital at Schwab Advisor Services. The company subsequently said the number was not accurate but declined to specify the amount.
---
---
Mentioned in this article:
---
---
---