Cambridge, Commonwealth vault advisors into social media; the boost is mostly free, for now
Will partnerships with, respectively, Socialware and Erado, translate into elusive growth-via-networking?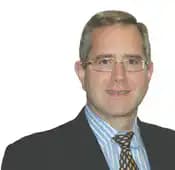 Commonwealth's Todd Estabrook: "This is one of the things that are really important. We believe it's important to be part of an integrated marketing strategy."
---
Related Moves
---
---
Mentioned in this article:
---
---
---
Brian Keohi
Actually we convert the social media content to an email format. Then deliver the content to our clients surveillance and archiving platform. This gives our clients the ability to manage social media content in a format they are already familiar with, while lowering the costs associated with social media.
Sarah Carter
It's apparent that RIAs are turning to technology to help them use social media more effectively and safely. From distributing pre-approved content to measuring the results of their social media forays, RIAs grasp the importance of social media and the sophistication of the emerging tools to manage this type of dynamic content. In fact, the RIAs that I speak wtih are turning to technology companies and social media marketing firms to advise them on how best to leverage social media and maximize its effectiveness. In a sense, these new technology and marketing firms are becoming the "trusted advisors" that RIAs traditionally have played the role of. These are interesting times indeed where technology and investment advisory firms are joining forces to better protect and serve the needs of Joe and Mary Investor."
elias shams
It's no brainer to see that social media is here to stay for good. Given vast variety of the existing channels to choose and stick with, it's time for such a hot space to enter into a new category. There is a need for a portal to provide a quick and intelligent decision for both the consumer and the enterprise about their online connections.
A Platform to Help us to Distinguish Our Quality vs. Quantity Friends, Fans, Followers, and Companies
Facebook, Twitter, LinkedIn, Youtube, Flickr and others have been doing a decent job of providing additional marketing exposure and even in some cases, additional revenue. However, as more and more social networking sites pop up, how do you manage your brand across all these channels? Maybe more importantly, which one of these sites should you select as the one that will help you best reach your target audience? The proliferation of the social media avenues is becoming overwhelming.
This glut of information reminds me of the early 90's when WWW was adopted broadly by the general public. Every company rushed to have a presence, to the point it became literally impossible to find the right information on the Web. That's when a better generation of search engines – at first the Yahoo! and then Google – entered the market and helped us find the most relevant information by just typing simple keywords in their search box. If you had asked before Google launched, if there was a need for another search engine – most would have said no, we already have those….
Then came Web 1.0 & 2.0 – Youtube, Flickr, myspace, Facebook, Twitter and countless others have turned everyday people into content producers, influencers and experts. We basically tripled down on the information overload How do you know which channels to select for deploying your social media strategy? How do you know which one is the right channel to let your fans and followers to find you, your products, and services? Most importantly, who is Joe Smith that is recommending that person, that company, that product?
I hope my awesomize.me can accomplish such a mission. The site is not another social networking platform. Yet the portal to all your existing social media channels. The platform helps you, your fans, your potential clients to make an intelligent decision as to which company to connect to or follow via which social media channels and why? It's free!
Elias
CEO & Founder
http://awesomize.me