Leigh Faber will consult advisors and family offices in how to serve the ultra-affluent more effectively.
Brooke's Note: They live behind big gates, drive big cars and spend time at fancy clubs. The ultra-affluent seem like a pretty inaccessible bunch. But the same barriers that keep advisors from gaining neutral-ground, trust-building access to the very rich prevent the very rich from meeting a coveted trusted advisor in return. Bridging that gap is getting to be a more valuable function as the top 1% of the pyramid spills over with assets. This is the story of Family Office Exchange ramping up its efforts in response.
Impervious to the gravitational pull of a down economy, the family office business keeps plowing ahead and one big Chicago-based consultancy is planning its own aggressive growth strategy to ride the wave.
Family Office Exchange – or FOX – provides consulting services for wealthy families and their advisors with research, consulting, and education. It also provides networking opportunities and plays matchmaker between those families and advisors.
Last week, the company announced its hire of Leigh Faber as director of business development. She was previously a project consultant with Huron Consulting Group, a big management consulting firm also in Chicago. Before that Faber was an investment analyst for Santa Fe Investment Advisors, a family office/fund of funds and she has served as vice president of capital introductions for the prime brokerage division of Banc of America Securities.
Faber will work with FOX's 350 family offices and 150 advisor members to help them improve their practice of wealth management through its consulting services.
Exclusive club
Financial advisors tend to be very receptive about learning more about serving the world's welathiest investors.
"Why do people want to go into family offices? It's simple," says Jeff Roush, managing partner of Argos Wealth Advisors, which keeps $1.3 billion of assets under administration from Napa, Calif. "There's a lot of money there and no one's dominated the marketplace."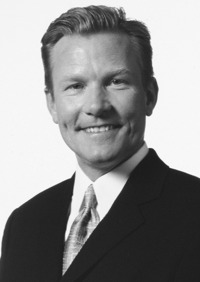 Jeff Roush: There's a lot of
money there and no one's dominated
the marketplace.
FOX has just launched the Thought Leaders Council, a multi-disciplinary Council. Membership to the group comes at the steep price of $70,000 annually. Right now, there are 12 members and FOX hopes to achieve 25.
This Council explores issues and concerns raised specifically by advisors but the real lure of this series is the opportunity to log precious face-time with exclusive families at various events including one that brings together FOX members and families at private gatherings. Members also gain access to FOX's research and may contribute as guests on FOX's blog.
The composition of the Thought Leaders Council is in formation but so far includes some of the major players in this space: Ascent Private Capital Management, Deutsche Bank Private Wealth Management, Fiduciary Trust Company International, U.S. Trust, Bank of America Private Wealth Management and Wells Fargo Family Wealth. See: U.S. Trust seeks to add hundreds of wealth managers with West Coast-facing poaching campaign
Steep price
Roush believes other investment firms will pay the steep price to gain access to these families of rarefied circumstances.
"These families don't want to be in the limelight and they're struggling to find trusted advisors they feel will take good care of them. This (program) offers advisors a chance to meet these families in a non-threatening way," Roush says.
The definition of family offices varies widely in the industry. There are single-family offices in which one family's assets of around $500 million or more are overseen by an advisor.
There are multi-family offices in which advisors or RIAs may manage a number of wealthy families' assets with each family having about $50 million in assets or more.
Roush, who estimates there may be as few as 2,500 single-family offices in the country overseen by the country's wealthiest families, says there are a number of favorable trends boosting the industry of pampering the family office area.
Families have hefty liquid assets and are looking for non-biased investment professionals to manage their wealth. Families are also growing more comfortable putting their assets with financial institutions other than banks, he says.
Another growth factor in the emergence of new family offices is their ability to leverage new technology. "Family offices are now able to hire… and outsource firms like Argos and can create the virtual family office," says Roush.
See information on Roush's firm: Former wealth manager for Montgomery Securities and Presidio Financial is remaking his [big] practice in wine country as an RIA
So private
But the biggest hurdle for advisors and RIAs who want to run family offices is gaining access.
"Nobody has been able to dominate this space probably because families are so private and relationship-oriented," Roush says.
That's were Family Office Exchange comes in. FOX sets up a series of "matchmaking" activities in which advisors are able to schmooze with exclusive family offices, says Marvin J. Pollack, managing director of marketing for FOX.
FOX has different tiers of membership and groups. The company has seen growth across the board in all of its areas.
For instance, FOX now hosts nine Council Memberships, up from about seven just a year ago. Of those Councils, two are made up of advisors and seven consist mostly of affluent families. Each of these Councils includes industry peer groups where members meet twice a year and share insights, ideas and practice management strategies. These groups can be powerful for advisors because they are meeting with peers and also get an opportunity to meet periodically with wealthy families.
One of the most popular groups is the Multi-Family Council, which is made up of about 25 advisory firms. Pollack says the hot topic for this group, which met last March in Chicago was growth.
Flush and flexible
Fidelity Investments launched its family office business five years ago. The average assets each family invests with Fidelity is under $200 million, says Edward J. Orazem, president of Fidelity Family Office Services.
The company's assets in family offices have more than tripled in two years compared to March 2009 when the company managed $8 billion in family office assets. The company now manages $26 billion in family office assets. In addition, The clients have doubled from 70 family office clients in March 2009 to 140. See: Fidelity is winning family office assets at a terrific rate
Orazem believes the growth is a result of a combination of factors. Assets are growing because families have seen their portfolios rebound and additional assets have been gained from liquidity events such as IPOs. He notes that 20% of the family offices Fidelity has signed on are newly created.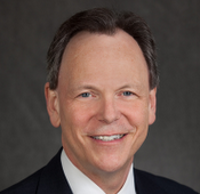 Ed Orazem notes that 20% of
the family offices Fidelity has signed
on are newly created.
It starts with the consumers of these services. From 2002 to 2007 the bottom 99% of incomes increased on average 1.3%, discounting inflation. The top one percent accounted for 66% of the nation's income increases during that time period, according to research done by Thomas Piketty, Professor of Economics at the Paris School of Economics and Emmanuel Saez, professor of economics at University of California/Berkeley and published in the New Yorker in an article entitled: "Soak the very, very rich." See: Why some people are so rich that they can sustain a tax increase and maintain their lifestyle
People between the 95th and 99th percentile of earners have claimed a consistent sliver of the earnings pie for the past 25 years. Meanwhile, the crowd in the top one percent has seen its share double.
Ultra, ultra affluent
Here's the kicker: The earners inhabiting the top 0.1% have seen their share of the pie triple during the same time period. This mere sliver of population now earns as much as the bottom 120 million of Americans, according to that New Yorker article.
As a custodian, Fidelity offers a unique solution for wealthy families: It can integrate its capital markets capabilities and custody through a single system, a solution that Orazem says sets the company apart from banks.
"We have a lot of first generational wealth clients that are coming to us," he says. "They don't think banks first and foremost. They're more flexible."
---
Mentioned in this article:
---
---
---
Elmer Rich III
We speak as marketers and not advisors. The FOX program seems disingenuous, at best, and of little benefit to family office stakeholders..
Some questions arise: – So solution sellers pay FOX to get access to FOX's family office clients!? – Other than revenue for FOX, why would any family office stakeholder want to participate in a "pay to play" scheme? – Doesn't FOX have an obligation to information share on the best solutions and firms, not just who pays them? – Wouldn't FO stakeholders want to only spend time with the best solution providers — not just those who have paid?
Unfortunately, this article and the marketing schemes described are endemic to the HNW space and harmful to everyone's reputations and of little value to family office decision makers.
On Linked In we had to start a FO stakeholder-only group because the other (so called) FO groups were merely "come-ons" dominated by sales people and sales pitches. FO stakeholders generally do not feel comfortable in social or online forums where they are treated mainly as "prey" or sales targets. Would you?
FO problem-solving is a very complex and risky endeavor. 70%+ of family offices fail. The FO market is a highly segmented (that's a marketing term) market with differentiated serious and growing needs. Success requires a substantial — long-term — personal and firm comittment. Most firms will not make that comittment. Writing a check for $70k is not going to "move the needle."
New sales ideas are a lot easier to sell to providers than the hard problem of serving the complex needs of real FO clients and beneficiaries.
Please, disagree.
Regards,
Elmer
elmer.rich@richandco.com