David Akellian was the boss of Derek Bruton (pictured here) at Merrill Lynch's Broadcort and the two will work under the same corporate roof again.
LPL Financial is bringing aboard a godfather of the clearing business to bolster its efforts in that area.
The Boston-and San Diego-based giant of the independent broker-dealers is hiring David Akellian away from Stifel Nicolaus.
At Stifel, Akellian served as senior vice president and head of its nascent RIA custody unit. He was also chief executive of Century Securities Associates, Stifel's IBD arm, which has about 185 reps.
Akellian formerly held leadership positions with Pershing Advisor Solutions and Merrill Lynch & Co.'s Broadcort.
A spokesman for Stifel confirmed that yesterday was Akellian's last day with the New York-based company and that he would indeed be joining LPL (though precisely when is unclear). The spokesman declined to offer details about who would replace Akellian and where his departure leaves the the firm's custody effort.
An LPL spokesman declined to comment for this article; a voicemail left for Akellian was unreturned at press time.
Filling Oros' shoes
Akellian will fill the position vacated in early October by Bob Oros who went to Trust Company of America in Denver, Colo. to head up its sales efforts. See: How Bob Oros landed at Trust Company of America
At LPL, Oros served as executive vice president of custom clearing services, responsible for the overall performance of the business unit including leading the sales management and recruiting teams. LPL primarily sells the clearing services to insurance company broker-dealers. It won the account of AXA's reps from Pershing in 2007 but has been relatively quiet since then.
Oros worked from Charlotte, N.C.; Akellian lives in Florham Park, N. J. and will report to San Diego-based Jonathan G. Eaton, managing director of Custom Clearing Services of LPL Investment Holdings Inc. since January 2008.
Growing the clearing model
Analysts believe that Akellian's hire reflects the desire of LPL executives to make clearing a bigger part of their business.
"By taking somebody of the caliber of David Akellian, they're sending a message that they're going to grow," said an industry observer close to the situation.
Charles "Chip" Roame, managing principal of Tiburon Strategic Advisors, agrees.
"I expect them to substantially grow their clearing business," he says.
Roame adds that the effort is in keeping with LPL's ongoing effort to diversify its business models.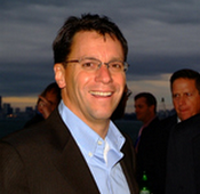 Chip Roame: I expect them to
substantially grow their clearing business.
"It has an IBD model, a custodian model, a bank model, a retirement advisor model — and a clearing model makes perfect sense."
The advantage of a clearing model is that it allows LPL to do a much higher volume of business, albeit at a lower profit margin. Expanding the model could also lead to acquisition candidates and other valuable business relationships, Roame adds.
Seasoned exec
Akellian is known as one of the most experienced executives in the industry when it comes to building up a clearing business. He was instrumental in building the Pershing division of Donaldson Lufkin and Jenrette from 1984 to 2000 as chief operating officer and was head of investment manager services (Bank of New York – now BNY Mellon – acquired the clearing giant in 2003.)
Akellian also had a hand in building what would later become Pershing Advisor Solutions, the company's RIA custody unit.
As president and head of global clearing at Merrill's Broadcort, he oversaw Derek Bruton who headed the RIA custody unit of Merrill Lynch in the early 2000s. Bruton now oversees the RIA hybrid platform at LPL and is its national sales director and managing director. See: LPL's hybrid RIA platform is fast off the mark and names new leaders for 2010
Plenty of promise
Sr. Consultant
"The promise of LPL has always been that they have the scale to be an innovator – but do they have the ideas? [If so], it could be 10 times the size of Merrill Lynch."
---
Related Moves
August 19, 2020 – 2:18 AM
---
October 5, 2018 – 7:40 PM
---
---
Mentioned in this article:
---
---
---