Vinton Fountain had to go to Dimensional Fund Advisors for training before he could complete the acquisition of Langer's practice.
Peter Langer, sole proprietor of a small RIA, was looking to leave the industry and in an unusual twist he sold his firm to an IBD rep.
Faced with mounting compliance costs and the unnerving feeling that as a solo advisor without a succession plan his business would be in jeopardy if something happened to him, Langer decided to leave the industry altogether going into early retirement at age 52.
Last December he sold his Wilmington, N.C. practice Langer Wealth Management LLC with $80 million in assets and about 80 clients to Vinton Fountain, president of IBD Fountain Financial Associates, who is also based in the same town.
"I wasn't sure how I could come up with a good succession plan," Langer says. "One way to do it was to ramp up my business and take on other people, which would take time because I'd have to groom them and teach them." See: Favorite succession plan of RIAs remains the same: none at all
Industry leaders have long predicted that sole practitioners will likely go the way of the dinosaur after the next downturn because of difficulty of growing their businesses under the current regulatory environment. See: Why Joe Duran believes that classic RIA firms face extinction
Fountain's firm had about $200 million in assets with some 200 clients. After the deal, his firm with eight staffers including three advisors has risen to $300 million in assets with 275 clients.
"Solo practitioners tend to lack some of the resources and many times don't have a succession plan in place either," Fountain says. "[Langer] was a real pioneer and his clients fit our practice perfectly. The sustainability of very small RIAs is very difficult."
The deal closed in December and Langer agreed to stay on for a year in a consulting role.
The right moment
Langer faced many tough and lonely days during the recession as clients' assets were falling. He considered bringing on junior advisors to groom as his successors, but decided that process would take too long and felt that he was ready to retire. Selling the practice in such an environment was not an option so once the market rebounded Langer determined to act swiftly so as not to be caught in the next downturn that could easily happen in the next year or so.
Langer decided to make the leap last fall as the market had gained strength and his goals for retirement had been reached. See: Two Silicon Valley RIAs marry their practices to lay the groundwork for succession
"I was looking for a more immediate transaction that didn't involve me working longer," he says. "After 20 years and doing it all myself and dealing with the market environment we were in starting in 2008, it reached a point where I decided I didn't want to do this anymore if I don't have to."
The timing was also perfect for Fountain who had been looking to grow his firm and had been keeping his eye on Langer's practice for some time.
Like-minded practices
Langer knew Fountain – they lived in the same town and saw each other at various events. Over the years, the two got into the habit of meeting for lunch about once a quarter.
"I knew he'd be on my short list of people I'd consider selling the practice to," Langer says. "When I came to the conclusion that now was the time we began to have serious negotiations."
As they talked, the heads of the RIA and the IBD rep came to realize that their practices were actually quite similar: each had clients with average assets of $1 million and in recent years both had established firm minimums of $1 million. Langer had built a niche in the medical profession having been repeatedly been named as one of the best financial advisors in the nation for doctors by Medical Economics magazine. Fountain's niche was composed of retired executives, many of whom have moved to the beach community to retire.
"Our clients are very similar," Fountain says. "Culturally, it has to be a very good fit. His clients are all good people that we can help."
Making the deal happen
It was important to Langer that Fountain offered the same types of products and services his clients received under his leadership.
For instance, as an independent RIA, Langer had received approval to sell products from Santa Monica, Calif.-based Dimensional Fund Advisors, but not all advisors are approved to use these funds.
Dimensional Funds differs from other funds in that advisors who want to offer its products must agree to go through a unique and comprehensive educational process that encompasses investment management and fiduciary responsibility, says Tim Cohn, vice president of the firm's U.S. defined-contribution practice.
Previously, Fountain didn't have approval to sell these products. He agreed to offer these funds and he and Langer went to a Dimensional Funds conference in November where Fountain received the necessary training and approval.
"It was a product offering that we knew was positive and it made good sense for us to use their portfolio," Fountain says. "We hadn't spent a lot of time understanding them as we do now. It's a great platform and a great structure."
Getting clients on board
Once Fountain got the green light from Dimensional, he and Langer spent nearly two months meeting with four clients each day explaining the deal.
Even though both men along well, they knew that the clients had to be sold on the idea as well.
"I felt my clients would take to working with Vinton," Langer says. "The synergy between the advisor is more important than the purchase price."
At each meeting, Langer explained his reasons for making the move and why he chose Fountain. Langer told clients that he liked that Fountain was a fee-only independent advisor with similar philosophy, but also has a larger team so that a succession strategy is already in place.
Still, Langer and Fountain both say that the process of persuading as many clients as possible to agree to work with Fountain was nerve-wracking.
Even though Fountain was using DFA, he custodies his assets with Pershing Advisor Solutions while Langer used Schwab. So clients had to give the official OK to let Fountain move the assets to Pershing. See: Dimensional Fund Advisors still has low RIA acceptance rate and stunning growth
"It was a very busy and stressful time period because the client has to agree to go on board with the new firm," Langer says.
Clients were surprised by Langer's announcement. But fortunately for both men about 90% of the clients ultimately agreed to make the move. Langer says the clients who didn't come aboard were out of state and used the change in ownership to find a local advisor.
Financing the deal
Fountain concedes he couldn't have bought Langer's practice on his own, and turned to his broker-dealer Financial Network Investment Corp. for assistance.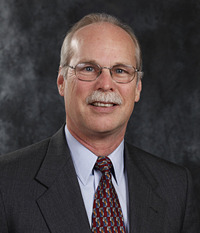 Jack Handy: Over the last year,
we've made this an explicit part
of our value proposition.
Financial Network, a holding of Los Angeles-based Cetera, was instrumental because they gave Fountain a forgivable loan that he used as part of his down payment for the deal. See: Cetera spends millions on rebalancing software to make its reps more RIA-like
While Fountain and Langer declined to reveal the specifics of the deal, Fountain said this sale was very similar to industry deals in which the purchasing advisor gives about a one-third to one-quarter down payment and then the seller receives an earn-out for about five years.
Wave of the future
With his new-found freedom, Langer plans to travel and enjoy retirement. But he's not getting out of the game altogether – as part of the deal he did keep one institutional client who he'll work with for less than 10 hours a week.
Financial Network president Jack Handy says that he believes more aging advisors will be looking to sell their practices.
"We've helped with several dozen deals," Handy says. "Over the last year, we've made this an explicit part of our value proposition. Our goal is to help advisors grow their business. Succession planning is very much a part of our core business."
Handy says he was surprised by this deal because Langer was a pure RIA whose assets had been with Schwab and he wasn't affiliated with an IBD.
"This was eye opening to us," he said. "It wouldn't have even occurred to us."
---
Related Moves
---
November 12, 2020 – 4:43 AM
---
---
Mentioned in this article:
---
---
---
Bill Sparks
Synopsis – Langer panicked, just as many RIAs and brokers have done, and he can't take it anymore. I love the contradiction between using DFA, a firm that preaches a very long term optimistic approach and Langer who has given up faith in the future. I'm sure he cashed out his personal portfolio at the bottom and is done now as both an RIA and an investor.