News, Vision & Voice for the Advisory Community
Schwab and Fidelity do not share the philosophy of specifically targeting female RIAs - and female investors
May 26, 2011 — 2:09 PM UTC by Lisa Shidler
Brooke's Note: Who would argue against a world with more female RIAs and more women investors whose needs are being met? Creating an initiative to create one seems like common sense. But several chapters in the financial marketing annals could be filled with case studies of these programs that sputtered to a halt. Here is a good take on TD Ameritrade wading into these waters and some sharp reaction on the issue.
TD Ameritrade Institutional is leading an effort to support the professional development of women advisors and provide RIAs the tools they need to effectively market their services to female investors.
The initiative, announced last week, includes creating the TD Ameritrade Institutional Women's Advisory Panel, composed of 10 to 15 advisors, which will convene regularly to provide insight and tangible guidance to advisors of both sexes. The panel will meet next month at the company's Elite Advisors Summit and intends to pass on information to RIAs at TD's regional and national conferences. Ultimately, the group will create practice management guidance to help advisors market to women.
American women now make up 52% of the population and control $14 trillion in assets. By 2020, women are expected to control $22 trillion, according to TD Ameritrade.
Over-sold and skeptical
Gaining women's confidence will not be an easy task. That's because they are more skeptical about advisors than ever before. See: Why women just aren't buying what financial advisors are selling.
"No financial services firm has cracked the code on how to win women clients in droves," says Laura Kogen, a practice management consultant with Fiduciary Access, LLC. "If you truly want to win women, it's not about putting a pink ribbon on the website. We're busy and we're cynical and we've been over-sold and we're over it."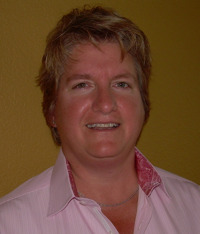 Laura Kogen: We're busy and we're
cynical and we've been over-sold and
we're over it.
"We know that studies show…that [women are] not totally satisfied with what they're getting from their provider and we know they control a significant amount of wealth," says Tom Bradley, president, TD Ameritrade Institutional. "We'd better be getting our act together and find out the issues so we can do a better job.
An isolated issue?
While custodians agree with Bradley's sentiments, they are divided on the how best to tackle the issue. Some prefer to explore the topic in general research studies.
"If you create a separate entity then it becomes an isolated issue and you're underestimating the topic," argues Gail Graham, vice president of marketing at Boston-based Fidelity. "We're trying to make this topic much more integrated to our whole story."
San Francisco-based Charles Schwab Corp. takes much the same approach, incorporating issues around women investors in their overall research and training.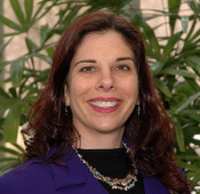 Diane Pearson: We're seeing more and
more women who are in control
of the finances.
But that wasn't always the case. In 2000, Schwab launched Women Investing Now, a multi-pronged program aimed at helping advisors better understand women and their investing habits that was initiated by Charles Schwab's daughter Carrie Schwab Pomerantz.
The program, however, was short-lived and the company now includes activities that help advisors better serve women investors as part of its overall training.
"Over the years, we've worked hard on refining our marketing strategy and messages so that they'd be gender-neutral and inclusive of everyone," Anita Fox, director of marketing for Schwab, said in an e-mail. "Thus, we didn't see a need to continue with a women-focused initiative.
Falling short
But some advisors feel that successfully reaching out to affluent women is such a hot topic it deserves its own program.
A member of TD's newly created advisory board, Diane Pearson of Legend Financial Advisors Inc., feels that if the issue is not addressed on its own it will ignored and advisors will continue to fall short.
"I understand this approach hasn't worked for everyone and obviously we'll look at [other firms'] models," she says. "But the bottom line is that as women we're different from men. We're seeing more and more women who are in control of the finances. TD wants to help us work with women in a more efficient way."
Pearson's firm manages $400 million in assets.
Different women, different issues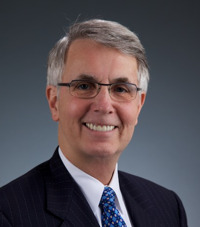 Barry Taylor: You have women who
are divorced, women who never married
and widowed women. They're all very
different.
Advisor Leah Carpenter of Adell Harriman & Carpenter believes she's been especially successful with women investors but is not interested in programs such as the one TD has launched. The rapport she has established with her female clients, she believes, needs to develop organically and cannot be rehearsed.
"I find that I have a stronger rapport with a woman client," she says. "We don't specifically target women or design marketing programs for them. But there is a sense of security around us and they can talk more openly."
Carpenter's Houston-based firm manages $425 million in assets.
Advisors acknowledge that researching women as a generic client category can prove ineffective.
"Guidance is helpful about specific types of women clients," says advisor Barry Taylor, a partner in the newly formed RIA Integral Financial in San Francisco. "You have women who are divorced, women who never married and widowed women. They're all very different."
"We both work with women, but our styles are different," Taylor's partner Janet Hoffmann says. "Younger women notice me because I am younger and I have a strong investment background and can go into as much detail as they want."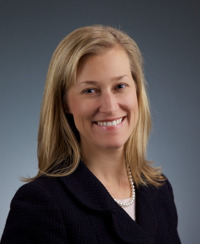 Janet Hoffman: Younger women notice me
because I am younger and I
have a strong investment background.
However, women over 70 tend to be more comfortable with Taylor as their advisor. He thinks this may be because he is patient, reassuring and spends extra time educating them about financial issues.
RIA Integral Financial provides hourly planning and has about 20 clients whose cumulative assets total some $30 million.
Kogen agrees that research and training need to be based on the specifics of a woman's background and financial situation. "If you're just going to teach new ways to market to women then that's not enough. We had that conversation 15 years ago," Kogen says.
TD plans to provide actionable steps for male and female advisors to work more effectively with women investors says Kate Healy, director of solutions and client marketing.
"We really want to help all advisors understand women," she says.
---
Mentioned in this article:
---
---
Share your thoughts and opinions with the author or other readers.
http://stingray-systems.com/profile.php?id=142 said:
June 25, 2014 — 9:23 PM UTC
Apple apple iphone 4S surely runs on some outdated functions but that hasnt stop the sales of this handset, and it is clear that there is no clear recipe of success from the mobile cellphone industry. The main feature in this handset is certainly the digital assistant Siri, and recent survey has thrown in an opportunity for consumers to get surprise. Actually, the study reveals that 70% of owners are satisfied or extremely satisfied with all the personal assistant, and the assistant is mostly smart, helpful and humorous with her reply. Thus, many would think that consumers will probably love this assistant on all sorts of electronics however there is more surprise for you. As per the study states, although consumers love the inclusion of Siri they are nevertheless unsure about its ability to work in the proper manner.
http://www.ocean-techsupply.com/page5.php said:
June 25, 2014 — 10:55 PM UTC
A productive Ossiculoplasty usually repairs listening to, although the extent from it truly is dependent about the extent of hurt along with the form of synthetic bones employed. There may possibly be some quantity of bleeding from the minimize for that 1st couple of times. Unwanted consequences of Ossiculoplasty as an example increasing listening to problems, discomfort, and discharge from ear, fever and lightheadedness, you ought to right away consult the physician.
---
---