Marie Swift: Who needs Las Vegas? Salt Lake City was a blast.
Serial Tweeters
The Twitter-verse was all a-buzz at the conference as serial tweeters RonLieber, BillWinterberg, MichaelKitces, MarriottMurdock, Philixir, VitaVie, RickKahler, BehaviorGap, Blano and yours truly, MarieSwift, kept a steady stream of live reports flowing to those who missed sessions or couldn't attend the conference at all.
Making the scene at Starbucks
Caffeine addicts and wine lovers learned via the Twitter stream that they could find a Starbucks right around the corner and that the lobby bar offered cold Chardonnay as well as high tea and finger sandwiches each afternoon.
Fine dining, Italian style
Tim Whiting, publisher of Financial Planning and Bank Investment Consultant magazines, and his guests were pleasantly surprised to see David Gergen – who would be the keynote speaker at the NAPFA Conference the following day – walk into Cucini Toscana, a true Tuscan trattoria located in Salt Lake City's downtown arts and entertainment district.
"It is regarded as one of Salt Lake's finest restaurants, and is rated by Salt Lake magazine as Best Restaurant, Salt Lake City and Best Italian Restaurant for 2008," Whiting said.
Casino Night in Salt Lake
"Nothing says 'Casino Night' quite like being in Salt Lake City," joked Brent Burns as we left the simulated casino set up near the ballroom and headed to the lively hospitality suite on the final night of the conference at the Grand America hotel. NAPFA members bet their wooden chips at the poker and roulette tables in an effort to win raffle tickets good for cool prizes such as golf equipment, iPads and large black duffle bags filled with Utah-themed goodies.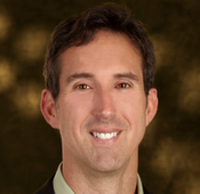 Brent Burns: Nothing says 'Casino Night'
quite like being in Salt Lake
City
Swank digs
Attendees who couldn't get a room at the Grand America hotel walked back and forth in pouring rain to the Little America motel across the street. Both sites were visual feasts adorned with gigantic vases of fragrant lilies and crackling fireplaces in the lobbies, outdoor water fountains, large wildlife statues and big swaths of red and yellow tulips competing for attention.
---
---