Michael Ball started a booming RIA from his college dorm room.
Brooke's Note: You can't imitate someone else's success plan as an RIA. An advisor needs to base their practice to some extent on their own personality and opportunity. But there are some broad common themes and sparks of inspiration that can be gleaned from stories like these. This is a good collection of fresh tales told at a Trust Company of America event.
The heads of three innovative RIAs, all of which have grown more than 100% in the last three years, attribute their success to offering unique services, forging strong partnerships and bolstering technology. Moreover, they are eager to share these strategies with other firms.
Michael Ball, principal of Weatherstone Capital Management; Michael Walters, principal of holding company Wealthnetic Corporation; and Robbie Cannon, principal of Horizon Investments LLC shared their unusual entrees into the field and their philosophies as part of a conference call hosted by Trust Company of America.
Ball began his career after gaining national attention when, as a college student at Utah State University, he came in third place in an investing competition.
Flooded with calls
After stories ran in The Wall Street Journal and Investor's Business Daily, Ball was flooded with calls from people across the country asking him to invest their money. Before long, Ball was running a small RIA out of his dorm, a business that eventually became Weatherstone Capital Management.
Two decades later, his Denver-based RIA has achieved success that he attributes to consistency and the long track record that sets him apart from the competition. Weatherstone now manages $850 million in assets up from $116 million in 2007 – an increase of 633%.
Ball describes his management strategy as tactical asset allocation: moving assets in and out of markets and sectors based on historical economic and market trends, interest rates and how long the market has been trending in a certain direction.
"I started doing this in the early 1990s and I've got a track record that goes through two big bear markets. Sometimes you get lucky once, but when you're done it twice you're doing something right – it's not just luck."
Ball's firm runs 14 different investment strategies and has a staff of 14."We have a niche and that certainly helped in terms of what has caused people to look at us more closely."
Constantly retooling
In the 1980s, Michael Walters began his career in the financial services industry as a door-to-door insurance salesman.
In 1988, Walters founded independent broker dealer USA Financial Marketing Corporation – now known as AnnuAssure – an insurance marketing organization. That same year, he launched an independent broker dealer known as USA Financial. In 2001, he added an RIA.
Walters calls his strategy market trending: identifying economic and market trends that signal when equity markets are likely to decline. He has had considerable success with this system and decided to offer it to independent advisors affiliated with his broker dealer.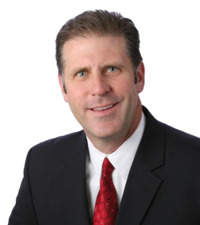 Michael Walters: it's getting very difficult
for someone to just try and
sit in front of a client
and say I'm your insurance agent
or I'm your stockbroker.
But finding the technology to support his system proved challenging as Walters was continually refining his metrics. In 2007, Walters landed at Trust Company of America where he found the trade order management software that allowed him to apply his investment strategies efficiently across all client portfolios and accounts.
See: Here's how advanced trading technology boosts financial advisors even if they eschew market timing.
Within a few months, Trust Company of America was the custodian for his newly formed RIA, Portformulas Investing Corporation, the third company under the Wealthnetic corporate umbrella. Wealthnetic Corp., has grown to $950 million in assets currently compared to $500 million in assets at the end of 2007.
"You're constantly retooling yourself," Walters says. "If you looked back at your business five years ago, there have been dramatic changes."
Recalling his roots as an insurance agent, Walters reflects that his customers then and now expect a wide range of services.
"I think it's getting very difficult for someone to just try and sit in front of a client and say I'm your insurance agent or I'm your stockbroker," he said. "They really need to embrace the idea of wealth management."
Don't call it income
Advisor Robbie Cannon looks at the industry from a singular point of view. He believes, for instance, that his firm has grown most recently thanks to his unique take on retirement funds.
Cannon's firm holds seminars for other advisors urging them not to talk to retirees about beta and annual rate of return, but instead simply about how they much money retirees actually have to spend and how long it will take them to do so.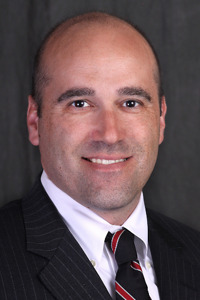 Robbie Cannon has his own take
on retirement funds.
"Everyone's talking about retirement income. I don't even call it retirement income," he said. "I always call it retirement spending."
Cannon, an advisor with Horizon Investments LLC a firm with about $3.2 billion assets in management has seen his firm grow 103.6% since Dec. 31, 2009.
Not so fast
While growth is always welcome, these RIAs are mindful that they must expand in a careful and thoughtful manner.
"I'd rather our firm be small and still be very good rather than to get too bloated and not be able to perform for clients," Ball says. "We're monitoring it."
For his part, Cannon realizes that while scale is important it can also kill a business. To ensure the practice is running efficiently, he's always auditing the firm and but is also careful to step away from the day-to-day business periodically and look at the big picture.
"You don't want your business to be lopsided," he says. "You're constantly turning things from one side to another."
---
Mentioned in this article:
---
---
---