Fidelity steps up effort to bestow its marketing magic on RIAs
Schwab, Pershing and TD Ameritrade are all quietly amping advisors to win new business, too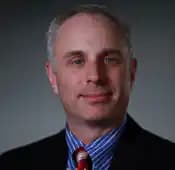 Ross Ozer: We're bringing the strength of our marketing (experience) to bear. We do this for a living.
---
---
---
Jeff Spears
Bravo Fidelity. I believe the most important part of the strategy is the involvement of a Fidelity professional that will facilitate the inplementation of the plan.
The plans uptimate success however rests with the advisor who needs to make the calls (salesy).
Laura Kogen
Nice effort by Fido IWS, but unfortunately "knowing more" about marketing is not going to help advisory firms do a better job at marketing. Just like efficient market theory, all the [marketing and sales] knowledge is already out there within easy grasp. The hard part in growing a firm is developing a strategic marketing plan that works for the particular firm (not generic "how to" content) and even more importantly, holding individuals accountable for executing their specific actions, learning from the results, and adapting to changing conditions. This is an "in house" job that is often overlooked.
Laura Kogen
Yes, Jeff has it right in his comment, the involvement of Fidelity's relationship team can help the advisor move the ball forward, as long as the advisor remains engaged in the process as the leader. Most advisors don't have the marketing and sales background and experience that Fidelity can offer, so this can be a nice win-win.