CEO Perry Blacher: There are about 80,000 mutual funds globally but there are tens of millions of people with much of the same tools, access to research and, most importantly, talent actively managing their own portfolios.
Forty RIAs have signed on to market their money management strategies through Covestor, an online platform that is evolving fast to try to find a way to make money, but that is still hewing to its original goal of democratizing the money management business.
"Why not make this industry more of a meritocracy?" says Perry Blacher, CEO of Covestor Ltd, which is based in London but has a New York City office. "There are about 80,000 mutual funds globally but there are tens of millions of people with much of the same tools, access to research and, most importantly, talent actively managing their own portfolios. Why can't I invest with one of these people?"
When Covestor began in 2006, it was with the idea of using social networking tools to give investors windows into what successful managers were doing. Last year, Covestor became an RIA and began to charge money for managing those assets; more recently, it added an advice component to its services for clients with assets of $50,000 or more on the platform.
Competing with amateurs
Despite its evolution toward traditional ways of making money, it's still revolutionary in certain ways: it puts professional money managers and amateurs together on a platform, so that investors can choose to follow any of them, and maintains many of the connected aspects of a social networking site. One of Covestor's early competitors, kaChing, changed its name to Wealthfront, dropped amateurs from its platform, and has evolved away from its social networking roots entirely. See: Why big RIAs are taking a risk on Wealthfront.
Covestor is growing, but remains a fairly small operation. So far, it offers roughly 170 models managed by almost 120 managers for 1,000 clients with an average account size of roughly $40,000 (the account minimum is $10,000). Those with accounts are very active traders; according to Zack Miller, who heads business development for the company, the average number of trades in a Covestor account is 70 per month.
Fees range up to 2% of assets under management, which are split between Covestor and the money managers on the platform.
Though the company promises to bring transparency to the money management business, it won't reveal its current AUM; according to the SEC, it had $8.7 million in November of 2010. A spokesman said that the company's AUM is growing at a rate of about 10% a month.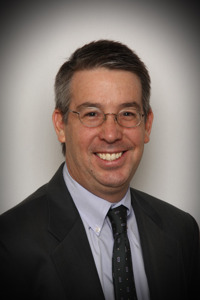 Lambert Bunker says Covestor contributes to
the debate about the value of
active investment management.
Covestor, which has raised more than $10 million in venture capital from Union Square Ventures, Spark Capital and Amadeus Capital Partners, uses mirrored trading technology – similar to that employed by TAMPS – to connect clients' accounts to those of the model portfolio managers they chose to follow.
'I see a market'
The fact that Covestor is a work-in-progress doesn't seem to bother the RIAs that have signed on so far.
"I'm a market driven guy. I see a market," says Lambert Bunker, vice president for business development for AthenaInvest. "Covestor seems to be one of the early players in potentially addressing this market."
Bunker says that Covestor is helping to generate public discussion over the value of active investment management. It is also contributing to the debate over the future role social media, including peer group feedback and recommendations, may (or may not) have in investing. Such debate is a valuable tool for marketing AthenaInvest's heavily research-based services, based on the work of the firm's founder, University of Denver finance professor Tom Howard. The Covestor platform, says Mr. Bunker, also helps RIAs learn more about the needs of the growing self-directed investor market.
Among the other RIAs that have signed on are American Values Investments of Johnson City, Tenn., Braver Wealth Management of Newton, Mass., and Mosaic Financial Partners of San Francisco.
The site aids investment managers who may be talented running portfolios but lack marketing resources.
Hengfu Hsu of Analytic Investment Management joined Covestor last July. He opened two investment models in August and then in November set up five more models. He now has over 20 subscribers for these models, some of which have investment minimums as high as $30,000. The link on Mr. Hsu's Covestor page has also generated a notable increase in traffic to his firm's own website.
He uses a unique set of computer algorithms that track mispricing opportunities in the equity markets in order to quickly strategize stock trades. But Analytic is only a two-person firm, so promoting services to new clients can be hard.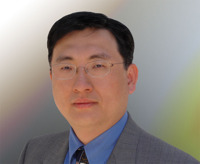 Hengfu Hsu: We don't have the
resources to aggressively build client relationships.

While RIAs have begun singing on, the question is still whether Covestor can achieve long-term sustainability in a space that, until now, has been more about tight-knit personal relationships and not so much about whizz-bang technology trends. The rules of social media don't yet apply to investing, according to Timothy Welsh, president of Larkspur, Calif.,-based Nexus Strategy LLC.
Most investors are hard-wired to not value online advice. Moreover, Mr. Welsh says, since Covestor is in a category to itself it may be hard to gain supporters and survive.
The biggest risk though for Covestor, according to Mr. Welsh, would be relying too heavily on the selling point of short-term performance—which in and of itself can't be a basis for a relationship.
"To just chase performance," Mr. Welsh says. "That is a losing a game. Ultimately, one of these days you will underperform. All of the money will be pulled out and then you are done. Game over."
Covestor could see a big boost in the number of clients if it is able to successfully ally itself with a discount brokerage, which might then offer Covestor's wealth management platforms to people who have decided they want a little hand-holding for some assets while they trade with others.
Miller, who along with working on business development for Covestor is an Israel-based investment manager and blogger who has long followed the movement to open up technology platforms, says the company is seeking alliances with brokers.
"It's a way for the broker to create an SMA business without having to do it on their own," he says.
---
Related Moves
August 14, 2021 – 2:20 AM
---
December 31, 2020 – 4:37 AM
---
---
---
Mentioned in this article:
Wealthfront
Portfolio Management System
Top Executive: Andy Rachleff
---
---
---