Mindy Diamond: Right now, independence is what's hot.
Brooke's Note: We republished this article today for people who would like to know more about Mindy Diamond who contributed the column today: The six traits that separate independents from wirehouse denizens
A well-known wirehouse recruiting firm, Diamond Consultants is recasting itself as a consultancy to the independent advisory world by hiring additional staff and pumping out a new message.
Diamond Consultants is increasing its head count from 12 to 15 with the addition of a new liaison to asset custodians and new prospects – and next year – two new consultants to independent firms. Diamond, founded in 1997 by its principal, Mindy Diamond, recruits for Morgan Stanley. See: Counterpoint: Intra-Wall Street recruiting by Morgan Stanley Smith Barney has picked up in the past 60 days
The goal is for these consultants is to serve as the equivalent of primary care physicians at an HMO. Diamond says they will help advisors sift through the increasingly complex set of options open to RIAs, IBD reps and wirehouse brokers looking to choose one of those options – and to do it agnostically and objectively. The services include: strategic partnerships, succession planning, procurement of capital, associations with larger wealth management firms, acquisitions and introductions to CPA firms and others looking to expand into wealth management.
Fees will still be generated on a contingency basis much the same way as the recruiting business, but there's a subtle shift in orientation. It reflects that – for the first time – more than half of brokers leaving wirehouses are going somewhere else other than another wirehouse, says Danny Sarch of recruiting firm Leitner Sarch of White Plains NY. Wirehouse brokers include the advisors working as employees for Morgan Stanley Smith Barney, Merrill Lynch, UBS and Wells Fargo.
"I think the game has changed," he says "Clients need us much more than ever to explain the various options rather than just options A, B and C."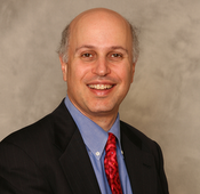 Danny Sarch: I think the game
has changed.
Sarch says that good recruiters have always served in the capacity of consultants and that Diamond's move is just a question of a shift in emphasis.
"It's an interesting way of marketing what she should be doing," he says.
"Great" business model, say some
Besides press releases (like the one that sparked this article), Diamond says she is driving the consulting business by making cold calls to the kinds of large independent advisors that need the wide range of services that she helps direct advisors to. She says that if she leaves 10 voice mails describing what consulting services she provides that she gets 10 return phone calls.
Diamond, who has one of the higher profiles in recruiting, says that she's going where the action is. See Goldman Sachs' wealth managers are taking recruiters' phone calls amid concerns over scandal fallout and Page one Wall Street Journal article is a 'home run' for the RIA industry.
"Right now, independence is what's hot," she says.
And, one of the biggest challenges in the independent space is cobbling together a support infrastructure.
"Selecting outside vendors is very difficult so I think it's a great business model," says Tom Boczar, CEO of New York City-based Intelligent Edge Advisors, which sells investment banking services to advisors who have clients with concentrated wealth positions.
10 voice mails
Yet, ironically, as Diamond gears herself for more consulting, the recruiting business has also begun to heat up again.
"We've seen recruiting momentum pick up tremendously the last few months" at wirehouses, she says.
Wirehouse lifers
Yesterday, she sat down with a wirehouse team with $1 billion of assets under management that is nearly all fee-based. The brokers have no interest in turning independent and are considering other wirehouse options because they are disenchanted with their own.
The advisors have clients who need regular investment banking advice – and despite Diamond's exhortations to explore what services of this kind can be gotten through Fidelity Investments and Pershing – they are determined to get those services in-house. The advisors also have little interest in the entrepreneurial aspect of being independent.
But there's another factor in play. "They want a big, fat check," she says. Wirehouse recruiting bonuses range as high as 300% of revenues for firms of this ilk.
---
---
Mentioned in this article:
---
---
---
Jeff Spears
December 14, 2010 — 5:25 PM
Successful professionals "skate to where the puck is going".
There is a reason Mindy is recognized as one of top recruiters.