Mindy Diamond: In a perfect world, most advisors would say that they would love to have their own business, and control their destiny. But it's not a perfect world.
As a group, wirehouse advisors are more interested in the independent space – and all of its variations – than ever before. That is a fact – and one that is borne out in every survey that's been conducted of these advisors since the market meltown of 2008 and ensuing wirehouse turmoil.
According to a survey of advisors who left wirehouse firms conducted in 2009 by Aite Group, the desire to move to a different advice model was the biggest reason (32%). Uncertainty about the direction their previous employer was heading took second place, at 23%. A desire for a higher payout and a view that their previous employer's brand was severely damaged in the credit crisis tied for third place among rationales for leaving, with 18 % apiece.
In a perfect world, most advisors would say that they would love to have their own business, and control their destiny. But it's not a perfect world, and while there are many obvious advantages to going independent – it's definitely not the right solution for everyone. A serious look in the mirror is required before making this leap, and much advice should be sought since there are far more moving pieces to consider under this scenario, than moving within the wirehouse world. Ultimately, like with any move, it's about understanding who you really are – your strengths and weaknesses, and short and long-term goals.
See: Contrasting two breakaways: one a success story, one a cautionary tale.
When it's optimal:
Take the example of the partners who now comprise LLBH Private Wealth Management LLC. Formerly known as the LLBH Group of Merrill Lynch's Private Bank Group, the four-member, $1B team had grown up in the wirehouse world, having had all of the perks and benefits associated with being a premier team. But they felt increasingly restricted in how they could run their business, given that the firm's compliance structure was geared to 17,000+ advisors. After doing extensive due diligence at the highest levels, they determined that the freedom and quality they sought could only truly be achieved by creating their own firm, which they did in October 2008.
See: RIAs join Focus Financial with their own acquisition plans.
Fast forward to today and the partners have never been happier or more successful. The firm moved 95% of their assets in the first few months and have grown faster than they ever did in the wirehouse world. "The bottom line is that we are a totally client-centric firm and can do so much more for our clients now, than we could at a big firm," noted Jim Pratt-Heaney, one of the founding partners. "We've created unique alliances with other firms to offer exceptional services based on our clients' needs and have new referral streams from that. We are not limited by anything other than our own decisions. It's as though we had blinders on before and could only see 180 degrees – now we can see 360 degrees and it's amazing and fun; there is no downside for us whatsoever."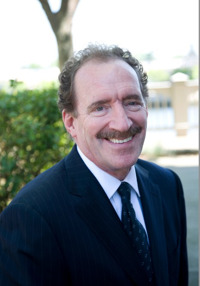 Jim Pratt-Heaney: "Now we can see
360 degrees and it's amazing and
fun."
When it isn't optimal:
Sometimes, the independent channel is not the best solution.
Independence is a broad category and covers a lot of ground. If you are already independent, but feel limited in the way you serve your clients, it could be as frustrating as being at the wrong wirehouse. Take the example of Laurence Braunstein, a solo practitioner who was the managing OSJ for a branch of First Allied, supervising other independent reps who were affiliated with First Allied Securities. For 25 years, Larry enjoyed running his business and reaping the rewards that being independent offered – his name on the door, never being pushed into proprietary products for his clients, building equity and his brand, and basically working the way he wanted to. At 55, though, Larry was beginning to wonder what was next for his business. He was putting in 65 hours a week, and getting increasingly bogged down with the minutiae of running the business, and felt like he was doing less of what he loved most – serving his clients.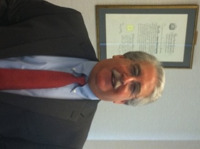 Laurence Braunstein: "I am playing for
the Yankees — and I couldn't
be happier."
One day Larry took a call from a recruiter who talked about the virtues of the wirehouse world – a world Larry never thought about for a minute of his 25-year career. Besides, Larry wasn't unhappy with his firm, and generally enjoyed what he was doing. But he did agree to take a call from a Morgan Stanley Smith Barney manager. That changed everything. All of his dated notions about what the wirehouses were about – pushing products and offering a limited menu of services for clients – were quickly adjusted for real time. The more Larry learned in his due diligence process, the more excited he became about the opportunities and resources he could leverage for himself and his clients at a premier, diversified financial services firm.
"It was like being asked to join the Yankees," Larry said.
He never would have predicted it for himself – but knew he had to seize the opportunity. "I did a lot of soul searching, and knew I'd have to check my ego at the door, but in the end, it was the opportunity of a lifetime, and I knew my clients would trust that it was right for them too." And trust they did; Larry moved 95% of his clients almost immediately, and without a hitch. Now he works just as hard, but doing what he loves most – serving his clients. He predicts that with the enhanced resources available to him now, and being able to focus on his clients, he will double his asset base in the next 2-3 years. For Larry, the "reverse breakaway" event was the perfect solution.
"I'm still running my business the way I like to – just as I did before – but now I have an amazing team behind me, and the security and stability of MSSB. I am playing for Yankees – and I couldn't be happier."
The Bottom Line
The truth is that there are more ways than ever to be a successful financial advisor. The trick is, deciding what's optimal for you and for your clients. I've been an executive recruiter and consultant in the financial services industry for many years. Over that time, I've helped hundreds of advisors find new career homes. See: Why Mindy Diamond is morphing her firm away from pure wirehouse recruiting.
Here's what I've noticed about the traits of people who make successful moves in either direction.
Traits of a successful breakaway:
• You have entrepreneurial DNA, demonstrated success, and passion for running a business.
• You have deep, longstanding client relationships that you know will be portable.
• You are "long-term greedy" and understand the upside metrics of owning your own business.
Who should stay in, or go to, a wirehouse:
• You enjoy a turnkey environment, free of business-owner minutiae and responsibilities.
• You feel a big name firm is critical to the retention of clients and in your prospecting efforts.
• You are still growing your client base and assets are not sufficient to support an independent business model.
There is no right or wrong answer in this business. The key is taking a long hard look in the mirror to figure out what you want, and what is realistic.
Mindy Diamond is president of Diamond Consultants, in Chester, N.J., a nationally recognized search and consulting firm in the financial services industry. One note of full disclosure: She recruits for MSSB
---
Mentioned in this article:
---
---
---
Jeff Spears
The only items I would add to Mindy's good lists are:
Traits of a successful breakaway:
Desire to build your own unique investment advisory solution that is more sophisticated and current than the larger wirehouses will allow.
15 year+ business time horizon (not ready to retire)
Who should stay at a wirehouse:
Advisor who generates more than 40% of their revenues from syndicate, derivatives and brokerage
Advisor looking to retire in 9 years who plans to sell their business one last time and use the proceeds to fund their retirement