Randy Allison Hustvedt was looking for the right fit.
In just its first two years in business, Evercore Wealth Management LLC has grown to $2.8 billion of assets on the strength of a massive raid of U.S. Trust talent and tight ties with its affiliated investment bank, Evercore Partners.
Now the New York-based mega-RIA, has nabbed a big rainmaker to attract more ultra-affluent clients. Randy Allison Hustvedt joined Evercore last Monday as a managing director and wealth advisor.
Her mission is primarily to attract new clients, not manage assets – a departure from the modus operandi at Evercore. As at U.S. Trust, Evercore's advisors wear both relationship management and portfolio management hats – unusual in the RIA business.
A lawyer and a holder of high-level wealth management positions at FleetBoston Financial and J.P. Morgan, Hustvedt will bring business to the firm's nearly 20 investment advisors, both in the Northeast and across the United States.
Next leg
Hustvedt fits the next leg of CEO Jeff Maurer's vision of growth for his firm.
The former CEO and chairman of U.S. Trust established an original base of assets for Evercore Wealth by attracting the 17 U.S. Trust advisors.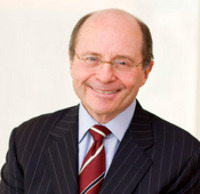 Jeff Maurer is showing that his
CEO skills at U.S. Trust translate
to the entrepreneurial sector.
It has grown organically but got afterburners over the past year as it got 40% of the senior managing directors at Evercore Partners, which owns 51% of Evercore Wealth, to invest assets through his unit's advisors.
Evercore Partners will buy out the other 49% of the wealth manager over the next 8 years. Evercore is a public company that trades on the New York stock exchange under the symbol EVR. The shares are largely owned by the investment bankers themselves and in particular Roger Altman who founded the company in 1996. See: Evercore is looking to its future after lifting out a huge team of U.S. Trust financial advisors
He was a whiz kid in his early career at Lehman Brothers before spending four years in the Carter administration. Altman later worked as deputy treasury secretary in the Clinton administration. Evercore was a major advisor to the restructuring of General Motors, the acquisition of Burlington Northern by Berkshire Hathaway and the merger of Pfizer and Wyeth.
"We've been growing as they grow," Maurer says.
Evercore may be able to further leverage its investment bank for growth, according to Jeff Spears, CEO of Sanctuary Wealth Services in San Francisco.
"Firms like Evercore have an embedded advantage because their firm already has a relationship with the corporate executives through their corporate finance department," he says.
Hustvedt joins Evercore Wealth Management from Federal Street Advisors in Boston, where she founded and led the firm's family office.
She joined that firm in 2009 with a partner (who did not join her at Evercore) from her former firm, LongVue Advisors, which she co-founded and helped grow to $1 billion of assets. Hustvedt had gone to Federal Street Advisors in some haste after LongVue faced challenges after the 2008-2009 market correction. Hustvedt did not give any specifics of the situation but a check of the LongVue website shows that the company has a message posted saying it is no longer in business.
Hustvedt believes Evercore is a good fit for her.
Conflict-free
"I wanted a firm that focused equally on 3 things: providing conflict-free, sophisticated investment advice, top-notch service and stellar financial planning. Evercore Wealth Management is second to none in terms of combining these critical qualities – and, not surprisingly, is growing fast."
Maurer says Hustvedt was referred to him by a common contact in the industry.
"High-level professionals are intrigued by our standard of independent advice and investment expertise and our goals-based approach to managing clients' wealth. Randy will be a valuable addition to our team as the firm continues to grow."
Boston-NY straddle
Hustvedt's new position is based in New York but she is expected to straddle Boston and New York. She was already dividing her time and has homes in both cities.
Ms. Hustvedt has over 20 years experience in wealth management and finance. At FleetBoston Financial, she ran the wealth strategies group, and at J.P. Morgan she held in various investment banking and tax structuring positions. She started her career as a tax attorney at Paul, Weiss, Rifkind, Wharton & Garrison in New York.
She is a graduate of Middlebury College, where she received her Bachelor of Arts, and the University of Chicago Law School, where she received her Juris Doctor.
---
---