How five recent RIABiz articles caught readers' attention and what bigger stories they tell
If advisors blinked in the last two weeks, telling chapters of growth slipped by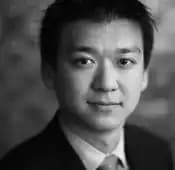 Andrew Lin rejoined his old RIA firm after a stint at United Capital and wasted no time setting a new technological and strategic series of events in motion.
---
---
Mentioned in this article:
Envestnet | Tamarac
Portfolio Management System, CRM Software, Trading/Rebalancing
Top Executive: Stuart DePina
---
---
---
Bill Winterberg
Sorry Brooke, sometimes I leave an RIABiz article in an active tab while doing something on my other monitor! That might explain the half-hour time on page.
Brooke Southall
No worries Bill. We are not charging by the hour yet!
Brooke