Redtail's Brian McLaughlin: Are we on the same page, and are we ready to go with the ability to open a new account through Redtail?
See the RIABiz Technology section for more coverage of technology and reviews of many major service providers.
TD Ameritrade's strategy of countering the giant integration efforts of its two biggest competitors – Schwab Advisor Services and Fidelity Institutional Wealth Services — took another step forward today.
The Jersey City, N.J.-based RIA custodian convened about a dozen technology providers in Dallas for its two-day Technology Summit that ends tomorrow.
TD Ameritrade plans to update – and be updated by — third-party vendors in customer relationship management, portfolio management and financial planning – about progress using its Application Programming Interface.
Code and access
TD has already given code and access to all these vendors for test purposes to allow them to set up development projects based on integration with its Veo platform. It wants to get feedback about how that has gone. See: TD Ameritrade's technology, Veo, wins high praise from advisors so RIABiz took a look.
Vendors attending include: Orion Advisor Services, LLC, Advent Software, Black Diamond Performance Reporting , Morningstar Office and IAS for portfolio management systems and CRM Software (Junxure), Appcrown, Ebix and Redtail Technology for CRM. MoneyGuidePro and iRebal, providers of planning and rebalancing software respectively are attending. Advent and Junxure are attending the event for the first time. EISI is not attending but is considered a close technoilogy partner.
"We've really moved the ball forward but there may be some areas where we're not doing all that great," says Jon Patullo, director of technology product management for TD.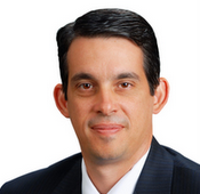 Jon Patullo: We've really moved the
ball forward but there may be
some areas where we're not doing
all that great.
API is an alternative means for software providers to integrate whereby TD is exposing its public interface to the TD application code and instructions on how to interact with each part of that interface. Asset custodians tend not to give out this kind of information without a more formal agreement in place.
MoneyGuidePro, a financial planning software firm based in Richmond, Va., has good news to report about its testing of TD's API, according to Kevin Hughes, an account manager and integration specialist.
"It was extremely easy. We did the integration in about three days to our development site. We really just need TD to flip a switch for our users." MoneyGuidePro is sending its chief technology officer, Tony Leal, to the event.
See: Third-party vendors vouch for TD Ameritrade's API at first general session
Leal hopes to get a clearer picture of how TD can feed its group and household information – vital to a maker of planning software, Hughes adds.
This is different from the two big technology integration projects of Schwab Advisor Services and Fidelity Institutional Wealth Services, called Schwab Intelligent Integration and Fidelity WealthCentral, respectively.
See: Technology review: Fidelity's WealthCentral is solid and smart but still has seams
See: Schwab chooses some giant software partners, apparently with big RIAs in mind
Each of these budding ecosystems has named a handful of vendors with which they plan to achieve deep integration – and each plans to expand the list over time. They also allow integration with most other vendors to a lesser degree.
Eric Clarke, CEO of Orion, of Omaha, Neb., believes that TD's approach expedites the process of integrating the various technologies in the industry.
"TD Ameritrade Institutional is taking a unique approach by creating a technology co-op. By sharing our talents and expertise, we're able to push forward faster."
Katherine Calvert, spokeswoman for Advent Software, says her company is glad to be able to attend this year.
Exciting initiative
"TD Ameritrade is a long-time partner of Advent's, and we were honored to be invited to participate in their API project. It's an exciting initiative that will offer wealth managers and advisors even greater choice in the quest to grow their businesses."
Brian McLaughlin, CEO of Redtail Technology, a CRM provider based in Gold River, Calif., says he attended TD's API event last year but – despite having newborn twins at home – he believes it's important to make the trip to Dallas.
"Last year the drive was to find out what was going on; this year, it's the true implementation of the service."
McLaughlin still isn't clear on the progress of one Holy-Grail feature that he is seeking for his advisor clients – the ability to open a new account through Redtail. "Are we on the same page and are we ready to go?" he asks.
He added that he finds the event great for meeting fellow leaders in the industry, including executives of three of his direct CRM competitors – AppCrown, CRM Software and Ebix.
Round-up
Hughes said that with something as intensive as technical integration, the event has one clear advantage over the alternative.
"Instead of sending e-mails back and forth, they get everybody in one room."
---
---
Mentioned in this article:
MoneyGuidePro
Financial Planning Software
Top Executive: Bob Curtis
---
---
---