TD's Skip Schweiss: "We have advisor demand for it. We started offering it (to a small handful) and doing manual processing to make it work."
Beating Schwab and Fidelity to the punch, TD Ameritrade has added ETFs to its 401(k) platform, the company announced yesterday.
Because the platform offers both ETFs and mutual funds, it gives plans a transition path to a low-fee retirement plan model, said Lou Harvey, president of Boston-based DALBAR Inc., which audits financial service firms, including investment advisers.
Schwab last month detailed its plans to offer an all-ETF platform early next year, following an all-index platform to be introduced last this year. The company also is considering an option where plan participants can use a brokerage platform within their 401(k) and have access to products and trading in a brokerage type environment," said spokesman Greg Gable.
See: Schwab to make long-awaited move in 401(k) market with an all-indexed mutual fund and ETF strategy.
In an all-ETF situation, Harvey said by e-mail, participants will have to give up their favorite mutual funds.
"This plan gives TD one leg up on Schwab and two on Fidelity," Harvey said.
A way to take the middle road
"Going to TD can be done over time so participants that want to stay with their high cost funds can do so and switch some time in the future," he said. "That is the leg up on Schwab."
"Fidelity is in the position that if they move aggressively to ETFs, they will lose all that mutual fund revenue. Schwab and TD do not face that dilemma. So that is the second leg!"
Retirement plan providers have been rushing to add low-cost options to retirement plans in anticipation of new Labor Department rules that force fee transparency. See: Why the DOL's massive new 401(k) disclosure requirements are a 'very, very big deal'.
A spokesman for Fidelity — the 800-lb gorilla in the retirement market — sent a white paper that concluded:
"Fidelity believes index mutual funds are more suitable than index ETFs for workplace savings plan participants seeking passive exposure to the capital markets. Index mutual funds offer the same key advantages as ETFs without the potential to incur excessive trading costs, and any other ETF advantages are generally irrelevant to retirement plan investors. For these reasons, Fidelity does not support ETFs as a designated option within a 401(k) plan. Should a plan sponsor wish to make ETFs available in its plan, it may do so via Self-directed Brokerage."
But the race for 401(k) assets among RIAs is on. See: Cerulli report: Specialized RIAs likely to win middle-market 401(k) plan battle
Bottom line on fees
The custody fee on TD's platform ranges from 3 to 10 basis points. Plans that add ETF capability will pay 2 extra basis points, said Skip Schweiss, president, TD Ameritrade Trust Co., the TD subsidiary offering the platform.
"We have advisor demand for it," Schweiss said. "We started offering it (to a small handful) and doing manual processing to make it work."
Now, he said, the company has built the tool to offer more than 200 ETFs to all advisors and plans.
Bart Bonga, vice president of Chicago-based Rothschild Investment Corp., which manages about $700 million in retirement assets, said the ETF option would make him more likely to look at TD's plaform. Currently, he said, most of the plans the firm works with are served by Fidelity and Great West. See: DOL's proposal puts the screws to legacy 401(k) providers and A Q&A with Phyllis Borzi, the DoL powerbroker aiming to remake the retirement market.
A role for RIAs
"I like that better than the Schwab situation, which is just pure ETFs," he said, noting that there are some categories of investments in which active trading has been shown to be better, such as international. "I like the standpoint where you have the freedom. It gives the RIA more of a role."
See: TD Ameritrade and Pershing are making moves to win RIA 401(k) assets.
TD Ameritrade will not give plans the capability to offer intraday trading to employees; rather trades will be executed at the end of the day. Schwab intends to make that an option, said Greg Gable, spokesman for Schwab.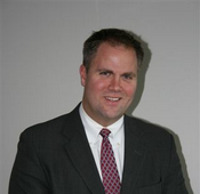 Advisor Bart Bonga: Some people will
love intraday trading, but I'm not
sure it will be good for
results.
Bonga said the idea of giving employees intraday trading gave him pause.
"I think some people will love that, but I don't know if it's going to be good for the results," he said.
TD's Schweiss said that an employee could chose to open a discount brokerage account with TD Ameritrade and make trades in his or her retirement plan through that account throughout the day.
TD's been growing
TD's platform serves about 3,000 plans with $13 billion of assets, Schweiss said. About 1,000 advisors work with those plans. There has been a steady flow of advisors who work with the Jersey City, N.J., custody arm of the company bringing retirement business to the Trust division, Schweiss said, adding that the company is working on making the integrating the technology of the two platforms.
The story was corrected to create a clearer context for the brokerage window option Schwab is considering.
---
---
Mentioned in this article:
---
---
---