Hellish memories: Advisors recall rock bottom, March 9, 2009
On the day a zero-market seemed possible, sleep-deprived advisors tried to stop their clients from bailing out. Sometimes they failed.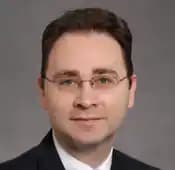 Greg Plechner: The news was so low ... that everyone was just so quiet. And anyone we did talk to was so irrational.
---
---
---
Daniel Bauer
Brings back some not-so-fond memories! I'm still a bit heartbroken over the handful of clients in our firm who reduced or eliminated their equity exposure in February/March '09.
Todd E. Schwartz
David E. Robbins, in his two-volume treatise, Securities Arbitration Procedure Manual (5th ed., 2003, Matthew Bender). warns that a fiduciary may not actively assist a client in committing "economic suicide."
"Rock Bottom" caused many of my RIA clients to honor their investment advisory clients' requests to move significant amounts of their portfolios to cash despite, as Ms. Shiders' article describes, strong misgivings.
It is my legal opinion, if you are and RIA with discretionary authority letting the customer's request override your misgivings may be a violation of your fiduciary duty.
Despite this, in the name of customer service or with written/verbal caveats*, a significant number of investment advisors unwittingly put their businesses at risk in March 2009 by casting aside their fiduciary obligation to "just say no" and instead became took on the role of "order-taker."
If a client is insisting you allow them to commit "economic suicide". You should fire the client rather than risk equally grave legal consequences.
*What better evidence for a plaintiff's attorney than a written admission from an RIA stating they believe the move is a bad one and there is a high likelihood of losses.
Daniel Bauer
Great comments, Todd. Admittedly, though, I'd be curious to see some case studies where advisors were found by courts or regulatory bodies to have violated their fiducariy duty for instances like this.
Mike Byrnes
The memories are still there, but advisors are no longer feeling the compassion fatigue they were two years ago.
Some great lessons were learned… The importance of communication in successful client-advisor relationships was probably at the top of the list.
Lisa, thanks for the anniversary reminder. Sometimes it is nice to think of the low points to better enjoy the high points.
Mike Byrnes, President
Byrnes Consulting, LLC
http://byrnesconsulting.com/
http://twitter.com/ByrnesConsultin
Todd E. Schwartz
Thanks Daniel.
This issue is far from black letter law. Please take my remarks in the context that my job, ironically as a fiduciary, to is limit my RIA client's exposure. Hence my conservative legal opinions.
The below link from Pace Law Faculty Publications is excellent. It contains examples where my argument is expressly rejected and others where it leads to an award. Interestingly, the examples involve brokers who arguably owe less of a duty to their clients.
http://digitalcommons.pace.edu/cgi/viewcontent.cgi?article=1007&context=lawfaculty
See discussion starting on page 561
"Illustrative are two arbitration victories for Joel Peterzell, an active options trader who lost a significant amount of money in the stock market crash of October 1987, against two different brokerage firms for failing to halt his disastrous options trades. In both cases, Mr. Peterzell claimed that the firm and several of its brokers were liable to him for failing to step in and stop him from ruinous options trading. In the AAA case, the Panel expressly found that the firm breached its fiduciary duty to Peterzell. In their Award, the arbitrators held that, notwithstanding the fact that it was a nondiscretionary account and that Peterzell controlled his money, the firm had a duty to take appropriate steps once there was clear evidence that Peterzell was embarking on a "course which was destined to cause financial ruin."
Daniel Bauer
Thanks for the helpful citation, Todd. Great stuff for us all to think about.
Todd E. Schwartz
Thanks Brook and Daniel. Glad to contribute to RIABiz. I have found it to be a great resource.
Todd E. Schwartz
Schwartz Law Group
www.ria-law.com