Fidelity launches gigantic referral database to give advisors a shortcut to wealthy prospects
Advisors gain from referrals, but hate asking for them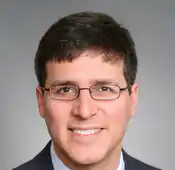 David Canter: This lets advisors in a really targeted way identify high net worth individuals that they wish to pursue as prospects.
---
---
---
Rich and Co.
Crossing a Boundary? Fidelity Enabling "Stalking" of High Net-Worth Families?
Is no one safe anymore from the "Asset Gathering Monster in Boston?" Fidelity is spreading across the name a real-time database of ALL high net-worth families' identification information.
They are using it to enlist on the ground support of local brokers and advisors.
We are not against aggressive sales and marketing – we are against a wholesale® campaign that could violate the families of families.
Of course, with this database goes the ability to visually identify and track people's homes using Google maps – 24/7/365.
What's interesting is that Fidelity sidesteps the reputation riks of this hyper-competitive tactic by laying that off on the local advisor. Sounds like a win-win for Fidelity. For the advisor and high net-worth families – not so much.
More at our blog — http://richandco.toublr.com
Rich and Co.
"What we're they thinking!?" Here is our full blog post on this: http://bit.ly/dQms3z
We used the Infinata data when it was in pilot years ago. Not only does it not work but is causes severe "piling-up" of advisors calling these folks — which they see as harassment, intrusion on their privacy, etc. "Blowback" ensues.
These databases are the WMDs of our business — it's the equivalent of "mutually assured destruction" of your market. All the brokers have this data and all other firms will get this data out as well. Once everyone is using the same database – what's the value or point of differentiation?
Of course, if you go out to advisors and say "We're going to give your 'free' data!" What are they going to say? It's like going to a room of 1st graders and asking if they want free ice cream and candy! No disrespect to advisors! lol
This is what happens when important decisions are driven by sales needs of the moment and no real marketing strategy. Didn't anyone at Fido test this data? We have no where near their resources and we found the data quickly useless. ??
(Material Interest Disclosure – We have none on this matter. In fact, this tactic will likely help our marketing and sales consulting business, since once everyone has the same data, new, reality-based sales and marketing strategies will be the differentiator.)