News, Vision & Voice for the Advisory Community
Yanni Bousnakis will help Matt McGinness fashion a way for advisors to manage on a discretionary basis at the IBD
March 31, 2011 — 2:14 PM UTC by Brooke Southall
First Allied Securities Inc. took a step toward making its advisor-reps more like RIAs by hiring a big new talent from a large crosstown rival.
The San Diego-based broker-dealer announced yesterday that it bagged Yanni Bousnakis to build a UMA platform that will allow advisors to manage assets on a discretionary basis. The current platform has centrally managed model portfolios.
What makes Bousnakis, 48, so valuable to First Allied is that he has already completed a similar mission of building such a UMA platform on behalf of LPL. First Allied has 1,000 financial advisors in 500 branches throughout the United States. Small by the yardstick of LPL and Cetera, which each have several thousand reps, First Allied is seeking to become a place where advisors can come to grow their business, says First Allied's senior managing director, Matt McGinness.
McGinness hired Bousnakis, who had been senior vice president at LPL Financial. He came aboard 11 days ago. At LPL, Bousnakis led the development of LPL Financial's Overlay Portfolio Management Group and oversaw the launch of several centrally managed advisory programs on a new technology platform.
LPL Financial of Boston and San Diego declined to comment because of its policy surrounding personnel moves.
McGinness himself was hired away from LPL by his boss, Vere Reynolds-Hale, an LPL alumnus. See: Former LPL execs reunite to compete for big hybrid RIAs — this time with a smaller IBD.
High caliber
"Bringing on somebody of (Bousnakis's) caliber is important for any (IBD) that's serious about expanding its advisory capabilities relative to commission abilities….there is a growing desire for more control (of assets by advisors in the wake of the 2008 meltdown)," McGinness said.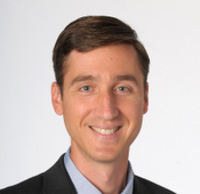 Matt McGinness: There is a growing
desire among advisors for more control.

(McGinness noted that there are also plenty of advisors who took the exact opposite lesson from 2008 and want to remove themselves from all investment decisions.)
Seasoning
Adam Antoniades, president of First Allied, said in a release that "Mr. Bousnakis is a seasoned executive with comprehensive experience and a proven record of success and leadership. I'm confident he will become an integral part of First Allied and play an instrumental role in helping us sustain and grow our company's legacy and mission of providing one of the best fee-based platforms in the independent channel."
Where the seasoning becomes important in a UMA platform is in making a series of complicated choices, says McGinness, also a former Cerulli research analyst.
Those choices begin with right partners. Companies like Envestnet offer UMAs in a box but such solutions need massaging. UMAs are a new battleground in the industry. See: TD Ameritrade paves the way for breakaway books of business to transfer intact.
"Strong tech vendors are a critical part of the puzzle. The challenge is finding the right partners and leveraging them well. Broker-dealers can have really different outcomes with the same partners," McGinness.
The other delicate choices involve giving advisors more control without making matters unnecessarily complicated, McGinness says.
Weed killer
"You don't want to drag them too deep in to the weeds."
Bousnakis holds an MBA with a concentration in finance from Northeastern University of Boston and a bachelor of science degree in Naval Architecture and Marine Engineering from the National Institute of Technology in Athens, Greece. LPL brought him from Boston to San Diego in 2005.
---
---
Share your thoughts and opinions with the author or other readers.
---