DOL's proposal puts the screws to legacy 401(k) providers
As SPARK, SIFMA, others cry foul at yesterday's hearing, RIAs may be sitting pretty with the right fiduciary framework in place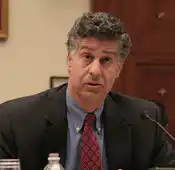 Larry Goldbrum: (DOL's proposed rules) will have a significant chilling and negative effect on the retirement plan community.
---
---
Mentioned in this article:
---
---
---
Jan Sackley, CFE
Thank you, Elizabeth, for recapping Day One for those of us who could not attend in person. The comments you have selected to share are reflective of the mixed responses to the proposal. I wonder if some of the commenters would be espousing a different reaction if they put aside the motivations of the constituencies they represent and simply supported choices for plan participants that are fairly easily understood and transparent.
Jan Sackley
Fiduciary Foresight, LLC
Twitter@FidFore