News, Vision & Voice for the Advisory Community
As SPARK, SIFMA, others cry foul at yesterday's hearing, RIAs may be sitting pretty with the right fiduciary framework in place
March 2, 2011 — 2:31 PM UTC by Elizabeth MacBride
The auditorium at the Department of Labor's Frances Perkins building has the air of a room that's used more often to host dull employee training sessions than public hearings on reshaping America's retirement system.
The blue curtains don't hang quite straight, the stage wasn't big enough for the two tables squeezed on to it, and somebody forgot to put water glasses on the table where the panelists sat.
The list of speakers at yesterday's hearing on the broadening the fiduciary standard to eliminate some conflicts of interest, however, read like a who's who of the retirement plan business. Proposed last summer, the new regulation is due to be adopted in final form by the end of the year. So far, it's sparked controversy and many comments because it would, in essence, subject more service providers to 401(k) plans to the fiduciary standard – and therefore, to fiduciary liability.
RIAs generally stand to benefit
Some panelists came with praise for the Department's efforts. It's thought that RIAs generally stand to benefit from the push to a fiduciary model because they already operate in one. See: Why the DOL's proposed 401(k) rules could ding brokers and leave the spoils to RIAs.
"We applaud the Department … We share the concern that the existing regulation may no longer adequately protect participants," said Ann Tuttle, general counsel of Financial Engines, an RIA that provides retirement plan services to plans with 7.3 million participants, including those in 129 of the Fortune 500's plans. She said it is both important and feasible to provide individualized investment advice.
Others said the new regulation would result in near-disaster for Americans with 401(k)s because of higher costs that would come as more participants were shifted into fee-based accounts. Some providers would bow out entirely, panelists predicted.
"Under the proposal, service providers will be forced to discontinue providing certain services or charge substantially higher fees to account for being a fiduciary," said Larry Goldbrum, general counsel of the Spark Institute, which represents banks, mutual fund companies, insurance companies, third party administrators, trade clearing firms and benefits consultants. "Although class action lawyers have had limited success on the merits of the cases they have brought against retirement plan providers, an increased threat of litigation, and the costs associated with defending against them, will have a significant chilling and negative effect on the retirement plan community," he said.
See: Why the DOL's massive new 401(k) disclosure requirements are a 'very, very big deal'
A fire under the
DOL
The woman at the center of the scene was Phyllis Borzi, who anchored a long table of lawyerly-looking Department of Labor employees. After years of quiet at the Employee Benefits Security Administration, Ms. Borzi, an Obama appointee and assistant Labor Secretary, has ushered in the era of reform. Her initiatives have tumbled out of the DOL in waves: proposed regulations that would require fee disclosure to plan sponsors and plan participants; regulations that could restrict the kinds of compensation that 401(k) plan advisors could have; and the regulation at issue yesterday and today: broadening the definition of a fiduciary.
"She didn't want to just sit in the chair," said Marc Machiz, representing the National Employment Lawyers Association, one of the groups supporting the new regulation. He said Ms. Borzi was by far the best-equipped person to lead the Employee Benefits Security Administration in years. Seen as a Washington, D.C. powerbroker and a friend to unions and Democrats, Ms. Borzi had a long career as a staff member in the House of Representatives. She also worked in private practice and as a professor at George Washington University.
It's clear that Ms. Borzi has the support – or even pressure from – the Obama administration, because of the pace at which regulations are being issued. The General Accounting Office two days ago released a report titled Improved Regulation Could Better Protect Participants from Conflicts of Interest.
"(The pace) is unusual. I think that they have three fires under them," said Lou Harvey, president of Boston-based
DALBAR
• The OIG report last year that was critical of DoL.
• The potential for the new Congress to cut their funding.
• The GAO report that says the administration wants action.
The speed at which the new regulations are coming at the industry is causing consternation. Among the speakers at the hearing were those from Fidelity, JPMorgan and Morgan Stanley. The Securities Industry and Financial Markets Association (the Wall Street powerhouse) sent a small handful of people; the Investment Companies Institute, which represents mutual funds, and the American Council of Life Insurers were there – and that was just on day one. The hearing had to be stretched to two days to accommodate the panelists. See: Head-to-head: How one advisor went up against a giant of the retirement plan world and won.
The fiduciary regulation under discussion yesterday has particularly high stakes, because it could open so many more service providers to legal liability. Under regulations issued 35 years ago, a service provider is a fiduciary only if they pass a five-part test. The new regulations would extend the definition of fiduciary to include advisors who are giving advice to a plan on a one-time basis, and advisors whose advice does not necessarily serve as a primary basis for plan investment decisions. The proposed regulation also says that people who call themselves fiduciaries will be held to ERISA's fiduciary standard, even if they later try to claim a legal exemption.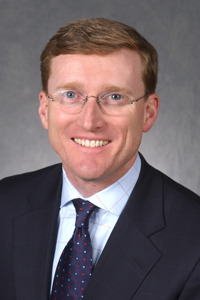 Fidelity's John Sweeney warned that regulation
written too narrowly could stop providers
like Fidelity from offering investors free
guidance.
Borzi snaps back at
SIFMA
Several key issues emerged during the panel discussions:
One specific example of how new regulations may be creating unintended consequences: because of the wave of new regulations, there is widespread concern that principal transactions might end up being effectively prohibited (how can a company serve as a fiduciary to both the seller and buyer in the same transaction?). In the retirement plan market, plans often make use of swaps – a type of principal transaction — to earn higher rates of return, Bentsen said.
At the end of questioning, Borzi snapped back at him: "I've already said this but I need to go on record that we are working with the SEC."
• Another key issue is at what point general information becomes investment advice (which qualifies a service provider as a fiduciary). According to his written testimony, John Sweeney, executive vice-president of Fidelity Investments, offered insight into the range of things that Fidelity does to offer information. He said the company hosted 20,000 live investor forums with more than 532,000 investors attending an event at either an investor center or workplace. It also provided targeted educational articles on a wide range of investor topics – and these have been read more than 4.5 million times. He also said that the company has seen a dramatic increase in the usage of guidance tools such as Portfolio Review and Retirement Income Planner, and that last year Fidelity provided more than 1.4 million guidance interactions to both customers and prospective customers, free of charge.
"Any changes to the current ERISA definition of fiduciary investment advice should not threaten access to the guidance that all investors receive every day by placing a call, going on- line, attending an investor workshop or visiting a local branch office for one-on-one assistance," his testimony said. "Investors do not understand the underlying regulatory complexity that allows for the valuable services they receive."
• Charlie Nelson, president of Great-West Retirement Services, raised the question of whether some RIAs who have created their own target date funds could try to escape regulation as fiduciaries because they are providing a platform – one of the exemptions in the proposed rule.
He also seemed to speak for the companies that are watching a new regulatory regime that's developing both at the SEC and the DOL.
"There are already layers (of regulation)," he said. "Do we really need another one?"
---
Mentioned in this article:
---
---
Share your thoughts and opinions with the author or other readers.
Jan Sackley, CFE said:
March 2, 2011 — 8:25 PM UTC
Thank you, Elizabeth, for recapping Day One for those of us who could not attend in person. The comments you have selected to share are reflective of the mixed responses to the proposal. I wonder if some of the commenters would be espousing a different reaction if they put aside the motivations of the constituencies they represent and simply supported choices for plan participants that are fairly easily understood and transparent.
Jan Sackley
Fiduciary Foresight, LLC
Twitter@FidFore
---
---